It was predicted that by 2050, there would be more plastic in the ocean than fish. You'll not be surprised to learn that the prediction is coming true with many grant funding organizations turning their backs on innovative pollution gladiators with potential solutions. Probably because they clash with existing applications and favored applicants - but that is irrelevant. The fact is, there is as yet no workable solution, even if we turn off the plastic tap today.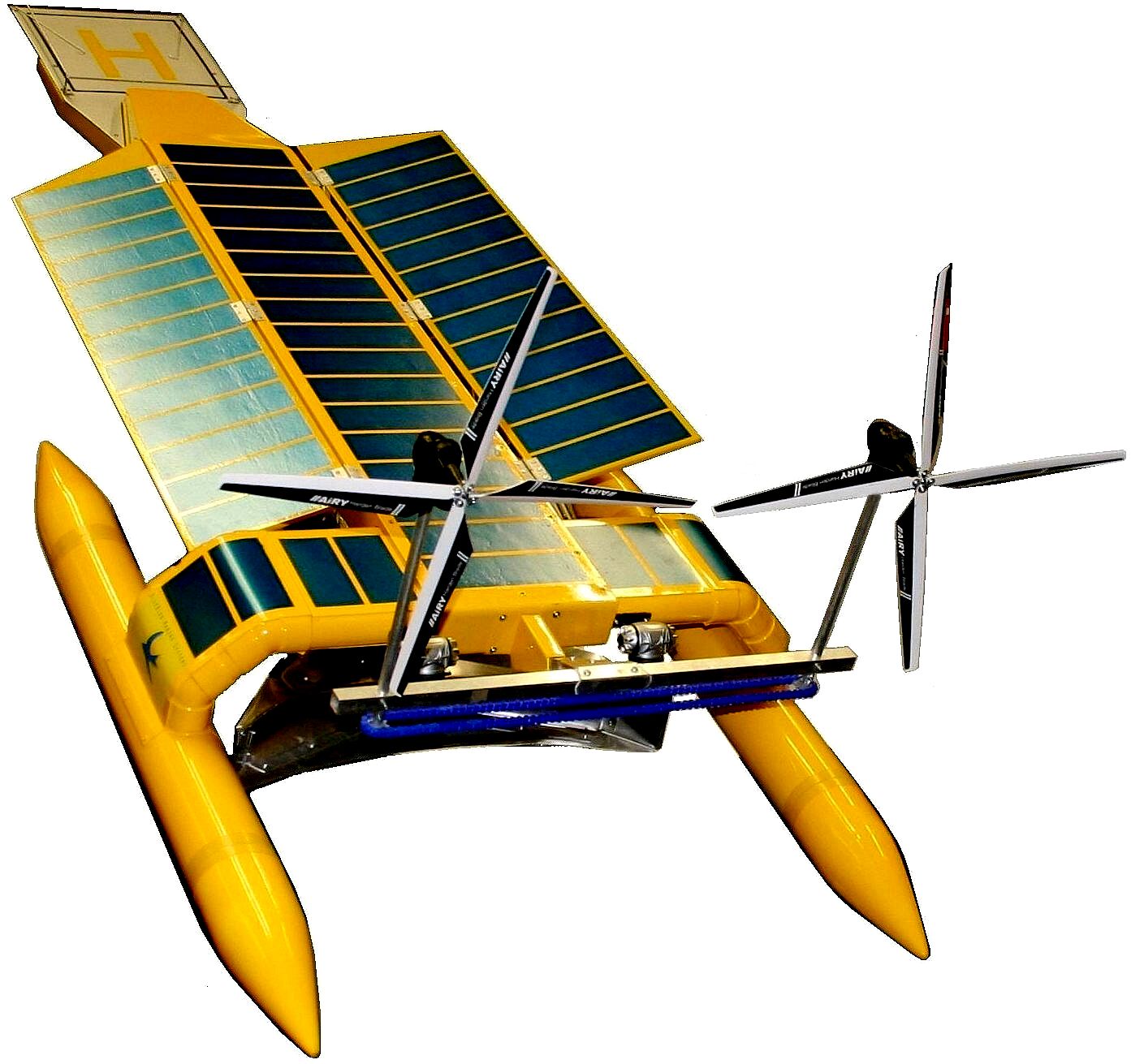 SEAVAX 2015-2020 - A largely crowd funded project (plus volunteers) to produce an ocean cleaning machine, resulted in proofs of concept of the ocean going trimaran seen above and the launch and recovery service machines called Amphimax - in 1:20 scale. The project was cancelled after five years with mounting losses from three costly Horizon 2020 applications, one MarRI application, one Heritage Lottery application, with the UK's Charity Commission, rather oddly, refusing to register the social enterprise as charitable, which undermined any application for funding, alongside Brexit complications, where such applications are only entertained from registered charities. The Commission's decision was puzzling where so many other UK ocean plastic charities exist. For this project they invited a Judicial Review, being untenable of course. Who asks a fledgling not for profit to entertain litigation, where costs can be staggering. The conclusion was that competing interests (discrimination) somehow came into play. The Commission's agenda is plain. This is an example of institutional resistance, and presumably cronyism, which we say has no place in ocean sustainability politics. It is more of the Board of Longitude, not wanting John Harrison to get the prize. Commonly called, Red Flag Politics. The fact is, that with a 5 year gestation period, SeaVax would by now be a fully working, ocean going prototype at TRL 6-7.
The concept may find other takers with deeper pockets willing to develop the equivalent, possibly partly inspired by the efforts of Bluebird Marine Systems and other projects aiming to clean up marine litter. SeaVax is the only vessel we know of that was designed to deal with ghost fishing nets and micro plastics in autonomous fleets. The RiverVax was smaller, but similar in concept. It is a great shame the vision was not put to the test, while the project had the environmental champions willing to take up the chalice. Today, fleet operations could be even more convenient using green hydrogen based fuels such as methanol, to supplement solar powered water filtration and fish net & rope treatment.