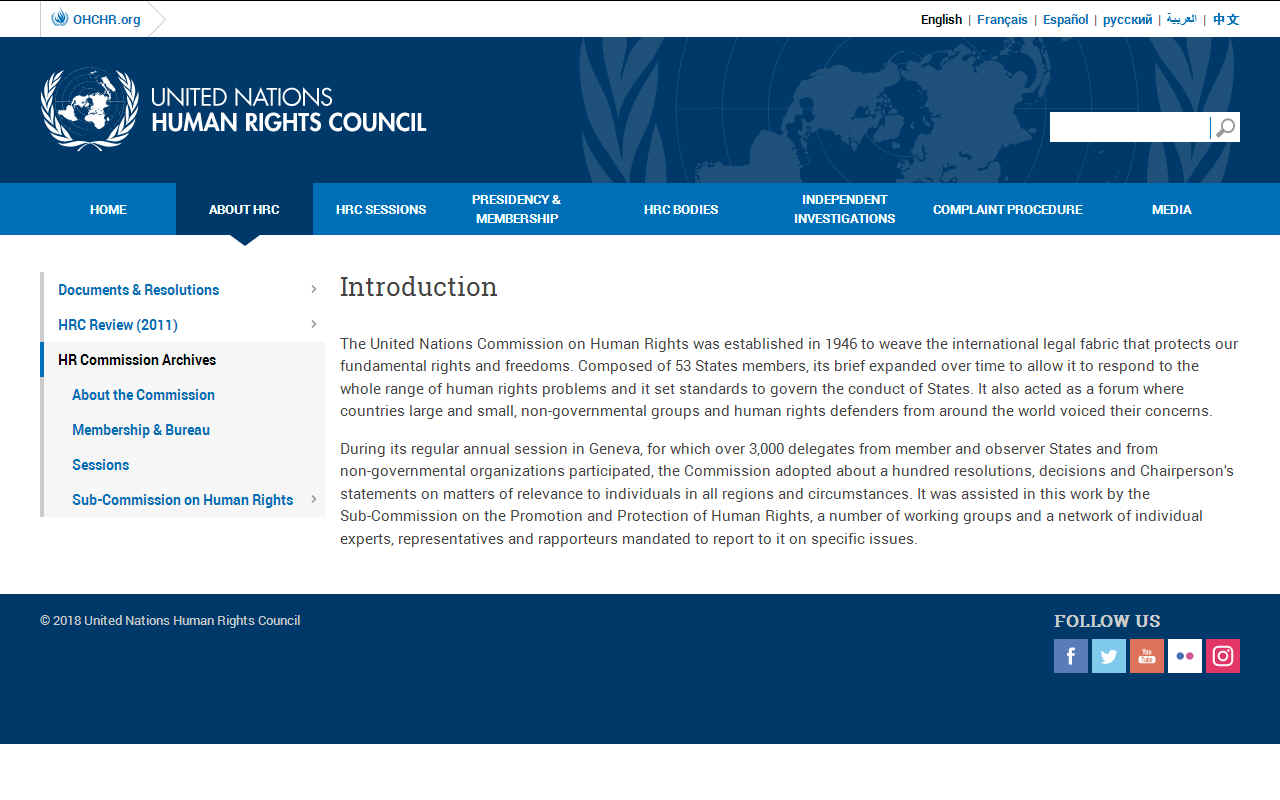 HUMAN RIGHTS VIOLATIONS
On 18 June 2007, the Human Rights Council adopted resolution 5/1 entitled "Institution-Building of the United Nations Human Rights Council" by which a new complaint procedure was established to address consistent patterns of gross and reliably attested violations of all human rights and all fundamental freedoms occurring in any part of the world and under any circumstances.

The complaint procedure addresses communications submitted by individuals, groups, or non-governmental organizations that claim to be victims of human rights violations or that have direct, reliable knowledge of such violations.

Like the former 1503 procedure, it is confidential, with a view to enhance cooperation with the State concerned. The new complaint procedure has been improved, where necessary, to ensure that the procedure be impartial, objective, efficient, victims-oriented and conducted in a timely manner.
...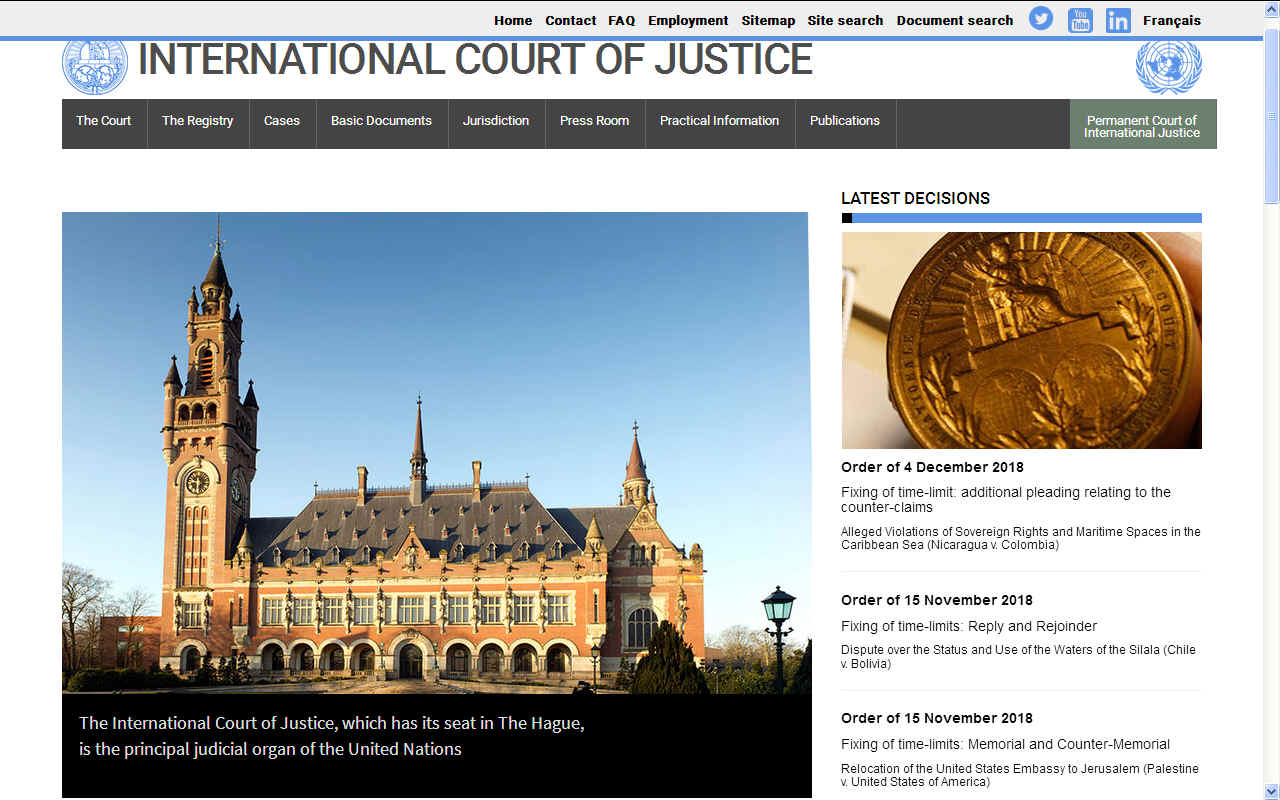 The International Court of Justice in located in The Hague. It is the principle judicial organ of the United Nations


..
..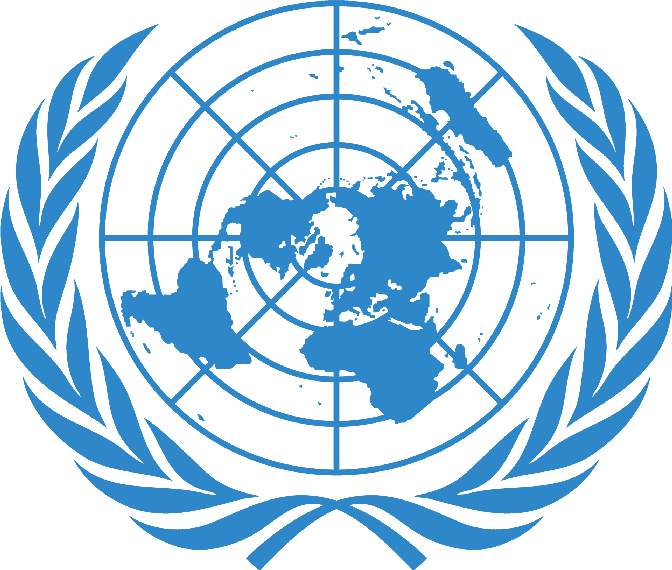 CONTACTS
Communications intended for handling under the Human Rights Council complaint procedure may be addressed to:

Complaint Procedure Unit
Human Rights Council Branch
Office of the United Nations High Commissioner for Human Rights
United Nations Office at Geneva
CH-1211 Geneva 10, Switzerland
Fax: (41 22) 917 90 11
E-mail: CP@ohchr.org

..