COVID 19
One of the biggest criticisms of the UN's WHO in 2020, was Covid 19. How did this happen. How was China allowed to release a virus all over the world that would be harmful to humans?
The World Health Organization (WHO) of the United Nations was lambasted for being far too slow to observe and respond to what became the largest Ebola epidemic yet known, in West Africa between 2014 and 2016.
The term of the DGWHO lasts for 5 years. Directors-General can be and have been appointed for multiple subsequent terms, such as Marcolino Gomes Candau who served for four consecutive terms. The DGWHO is typically appointed in May, when the WHA meets.

The current Director-General is Tedros Adhanom Ghebreyesus, who was appointed on 1 July 2017. It is unclear what the current position is, where the WHO's website gives no information, just a blank screen, when last checked (27-10-20).
TEDROS ADHANOM GHEBREYESUS
Election Campaign

On 24 May 2016, on the margins of the 69th World Health Assembly, Tedros officially announced his candidacy for the post of the Director-General of the World Health Organization as the sole African candidate, with endorsement from the African Union and Ministers of Health of the continent. His official launch of candidacy in Geneva was attended by the chairperson of the African Union Commission, Nkosazana Dlamini-Zuma, the Ministers of Foreign Affairs of Rwanda and Kenya, and the Minister of Health of Algeria.
During the launch, it was stressed that the nomination of Tedros was based on merit and his prolific national and global credentials. His campaign tagline was "Together for a Healthier World." His Campaign Chair was Senait Fisseha, an Ethio-American lawyer and a Professor of Gynaecology and Obstetrics from University of Michigan. During this period she was also Director of International Programmes at the Susan Thompson Buffett Foundation, a post she held since 2015 to advance women's health and reproductive rights globally. She later led his transition team. Negash Kebret Botora, Ethiopia's ambassador to the UN and international organisations in Geneva, also played a critical role in the campaign. The campaign was supported in part by a fund created by East African countries. Tedros also hired Mercury Public Affairs, a US-based lobbying company, to help him with his bid.

During its 140th meeting in January 2017, the Executive Board of the WHO shortlisted Tedros as the front runner out of six candidates through two rounds of secret voting. He collected the most votes during both rounds. Tedros "was supported by a bloc of African and Asian countries, including China, which has considerable influence with those members" while "the US, UK and Canada... lent their support to... the British doctor David Nabarro." One observer called it "a really nasty" election.

Tedros was elected as Director-General of the World Health Organization by the World Health Assembly on 23 May 2017, becoming the first director-general who is not a medical doctor, with an overwhelming 133 votes out of 185. He became the first African to lead the WHO, as well as the first Director-General elected in a vote open to all Member States. He took office for a five-year term on 1 July 2017.

In May 2017, just prior to the WHO election, stories surfaced about an alleged cover-up of three possible cholera epidemics in Ethiopia in 2006, 2009 and 2011. The outbreaks were allegedly wrongly labelled as "acute watery diarrhea" (AWD) - a symptom of cholera - in the absence of laboratory confirmation of Vibrio cholerae in an attempt to play down the significance of the epidemics.
UN officials said more aid and vaccines could have been delivered to Ethiopia if the outbreaks had been confirmed as cholera. The allegations were made by Larry Gostin, an American law professor who was acting as an adviser to rival candidate David Nabarro from the UK. The African Union delegation to the UN dismissed the report, published in The New York Times, as "an unfounded and unverified defamation campaign, conveniently coming out only days before the election." Tedros denied the allegation of a cover-up and said he was "not surprised at all but quite disappointed" by what he called a "last-minute smear campaign."

Tedros's candidacy for WHO director general was opposed vigorously by several Ethiopian parties, due to his career in the Tigray People's Liberation Front. The TPLF provided millions of dollars in financial support for Tedros's candidacy in WHO.

While In office

Tedros has overseen the WHO management of the Kivu Ebola epidemic. He made early trips to both the Democratic Republic of Congo and China during the Kivu Ebola epidemic.

Tedros has identified universal health coverage as his top priority at WHO. He campaigned on the issue and reiterated this focus in his first speech as Director-General and throughout the 72nd Session of the UN General Assembly. In October 2017, he announced his senior leadership team, with women representing 60% of appointments. While Tedros received praise for his commitment to gender equality, he also received criticism for a lack of transparency. He appointed Dr. Tereza Kasaeva of the Russian Ministry of Health to lead the WHO Global Tuberculosis Program without soliciting civil society input; days before the appointment, civil society organizations had published an open letter calling for a competitive, open process to identify the Program's new director.

On 18 October 2017, Tedros announced that he had chosen President Robert Mugabe of Zimbabwe to serve as a WHO Goodwill Ambassador to help tackle non-communicable diseases for Africa. He said Zimbabwe was "a country that places universal health coverage and health promotion at the centre of its policies to provide health care to all." Mugabe's appointment was severely criticised, with WHO member states and international organisations saying that Zimbabwe's healthcare system had in fact gone backwards under his regime, as well as pointing out Mugabe's many human rights abuses.
It was also noted that Mugabe himself does not use his own country's health system, instead travelling to Singapore for treatment. Observers said Tedros was returning a campaign favour. Mugabe was chair of the African Union when Tedros was endorsed as a sole African Union candidate in a murky process that did not consider qualified alternatives like Michel Sidibé of Mali and Awa Marie Coll-Seck of Senegal. His judgement was widely questioned on social media. The editor-in-chief of Lancet, a prominent medical journal, called Tedros "Dictator-General." After a widespread condemnation, on 22 October 2017 Tedros rescinded Mugabe's goodwill ambassador role.

COVID-19 pandemic

In early 2020, Tedros oversaw the world's management of the COVID-19 pandemic. In January 2020, Tedros met with Chinese leaders including Foreign Minister Wang Yi and paramount leader Xi Jinping about COVID-19. On 23 January 2020, the WHO stated the novel coronavirus did not yet rise to the level of an international emergency, but that the organization was closely tracking the virus' evolution. During the announcement, Tedros said "Make no mistake, though, this is an emergency in China. But it has not yet become a global health emergency. It may yet become one."
On 31 January 2020, the WHO declared the COVID-19 outbreak a Public Health Emergency of International Concern (PHEIC). During the PHEIC announcement, Tedros stated there was no cause to limit trade or travel with China and said "Let me be clear, this declaration is not a vote of no confidence in China." In the first week of February 2020, Tedros reiterated per WHO and international guidelines that governments adopt policies to stop the spread of the disease that were "evidence-based and consistent," and not to "unnecessarily interfere with international travel and trade."

On 11 March 2020, the WHO declared COVID-19 a pandemic. Tedros commented, "We are deeply concerned both by the alarming levels of spread and severity and by the alarming levels of inaction. We have therefore made the assessment that COVID-19 can be characterized as a pandemic." In March, he called the pandemic "the defining global health crisis of our time" and urged countries to increase testing for the virus, as well as warning of the damage the virus could do in poor countries. Tedros praised China for its containment measures, describing them as a "new standard for outbreak control."

During the COVID-19 pandemic some government officials and public-health experts accused Tedros of failing to declare a pandemic soon enough, and of having a too close relationship with the government of China. According to the BBC, "while Dr Tedros may be political, a lot of that political effort seems to be spent reassuring authoritarian, opaque governments, in a bid to get them to work with the WHO to tackle diseases which threaten global health." African leaders expressed support for Tedros' handling of the COVID-19 crisis, with South African President and Chair of the African Union Cyril Ramaphosa stating that he showed "exceptional leadership."

On 8 April 2020, in response to President Donald Trump's threat to cut U.S. funding to the WHO, Tedros responded by asking for the virus not to be politicized and calling for unity in fighting the "common enemy."

Tedros stated he received death threats and racist remarks that he attributed to Taiwan with complicity from its Foreign Ministry, an allegation Taiwanese officials vehemently denied, requesting an apology. Taiwanese Foreign Minister Joseph Wu said that the claim had no evidence.
WHO DIRECTOR GENERALS
Brock Chisholm 1948–1953
Brazil Marcolino Gomes Candau 1953–1973
Denmark Halfdan T. Mahler 1973–1988
Japan Hiroshi Nakajima 1988–1998
Norway Gro Harlem Brundtland 1998–2004
South Korea Lee Jong-wook 2004–2006
Sweden Anders Nordström* 2006–2007
Hong Kong Margaret Chan 2007–2017
Ethiopia Tedros Adhanom 2017–present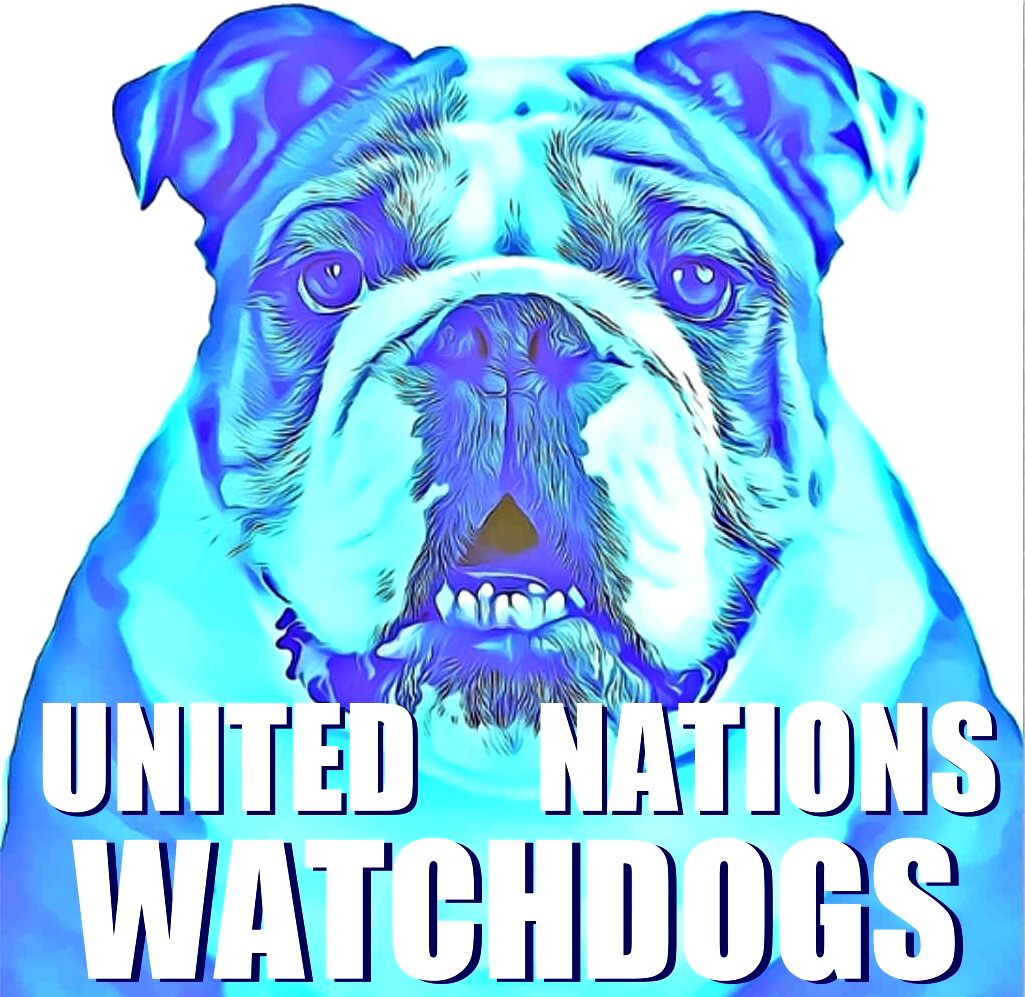 Please use our A-Z INDEX to navigate this site, or our HOMEPAGE