UN - CLIMATE CHANGE COP 6 2000
Please use our A-Z INDEX to navigate this site, or our HOMEPAGE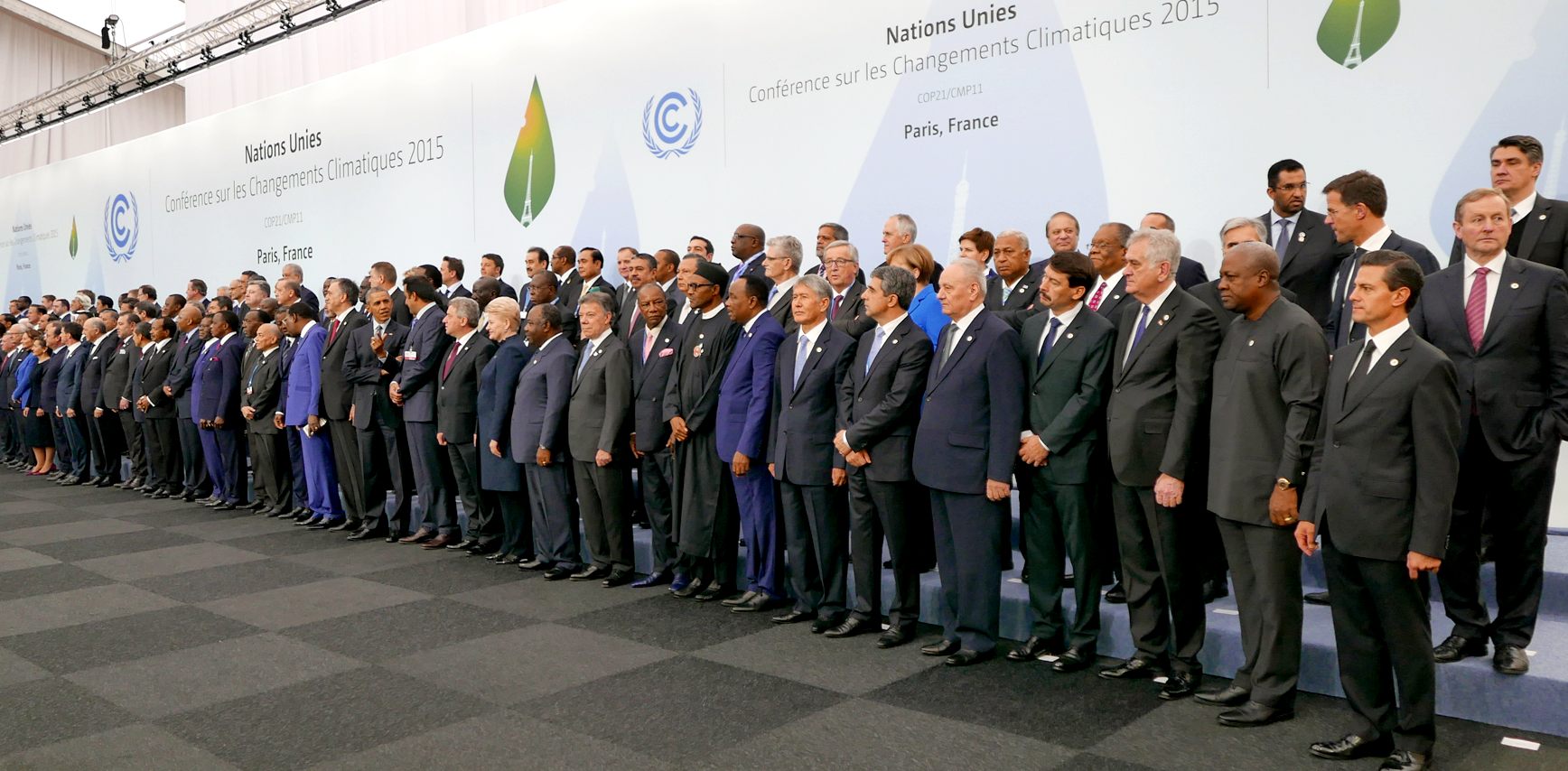 COP THAT - The United Nations Climate Change Conferences are yearly conferences held in the framework of the United Nations Framework Convention on Climate Change (UNFCCC). They serve as the formal meeting of the UNFCCC Parties (Conference of the Parties, COP) to assess progress in dealing with climate change, and beginning in the mid-1990s, to negotiate the Kyoto Protocol to establish legally binding obligations for developed countries to reduce their greenhouse gas emissions. From 2005 the Conferences have also served as the "Conference of the Parties Serving as the Meeting of Parties to the Kyoto Protocol" (CMP); also parties to the Convention that are not parties to the Protocol can participate in Protocol-related meetings as observers. From 2011 the meetings have also been used to negotiate the Paris Agreement as part of the Durban platform activities until its conclusion in 2015, which created a general path towards climate action. The first UN Climate Change Conference was held in 1995 in Berlin.
2000: COP 6, The Hague, Netherlands

COP 6 took place on 13–25 November 2000, in The Hague, Netherlands. The discussions evolved rapidly into a high-level negotiation over the major political issues. These included major controversy over the United States' proposal to allow credit for carbon "sinks" in forests and agricultural lands that would satisfy a major proportion of the U.S. emissions reductions in this way; disagreements over consequences for non-compliance by countries that did not meet their emission reduction targets; and difficulties in resolving how developing countries could obtain financial assistance to deal with adverse effects of climate change and meet their obligations to plan for measuring and possibly reducing greenhouse gas emissions. In the final hours of COP 6, despite some compromises agreed between the United States and some EU countries, notably the United Kingdom, the EU countries as a whole, led by Denmark and Germany, rejected the compromise positions, and the talks in The Hague collapsed.
Jan Pronk, the President of COP 6, suspended COP-6 without agreement, with the expectation that negotiations would later resume. It was later announced that the COP 6 meetings (termed "COP 6 bis") would be resumed in Bonn, Germany, in the second half of July. The next regularly scheduled meeting of the parties to the UNFCCC, COP 7, had been set for Marrakech, Morocco, in October–November 2001.


2001: COP 6, Bonn, Germany

COP 6 negotiations resumed on 17–27 July 2001, in Bonn, Germany, with little progress having been made in resolving the differences that had produced an impasse in The Hague. However, this meeting took place after George W. Bush had become the President of the United States and had rejected the Kyoto Protocol in March 2001; as a result the United States delegation to this meeting declined to participate in the negotiations related to the Protocol and chose to take the role of observer at the meeting. As the other parties negotiated the key issues, agreement was reached on most of the major political issues, to the surprise of most observers, given the low expectations that preceded the meeting. The agreements included:

Flexible mechanisms: The "flexibility mechanisms" which the United States had strongly favored when the Protocol was initially put together, including emissions trading, joint implementation (JI), and the Clean Development Mechanism (CDM) which allows industrialized countries to fund emissions reduction activities in developing countries as an alternative to domestic emission reductions. One of the key elements of this agreement was that there would be no quantitative limit on the credit a country could claim from use of these mechanisms provided domestic action constituted a significant element of the efforts of each Annex B country to meet their targets.

Carbon sinks: It was agreed that credit would be granted for broad activities that absorb carbon from the atmosphere or store it, including forest and cropland management, and re-vegetation, with no over-all cap on the amount of credit that a country could claim for sinks activities. In the case of forest management, an Appendix Z establishes country-specific caps for each Annex I country. Thus, a cap of 13 million tons could be credited to Japan (which represents about 4% of its base-year emissions). For cropland management, countries could receive credit only for carbon sequestration increases above 1990 levels.

Compliance: Final action on compliance procedures and mechanisms that would address non-compliance with Protocol provisions was deferred to COP 7, but included broad outlines of consequences for failing to meet emissions targets that would include a requirement to "make up" shortfalls at 1.3 tons to 1, suspension of the right to sell credits for surplus emissions reductions, and a required compliance action plan for those not meeting their targets.

Financing: There was agreement on the establishment of three new funds to provide assistance for needs associated with climate change:
(1) a fund for climate change that supports a series of climate measures;
(2) a least-developed-country fund to support National Adaptation Programs of Action; and
(3) a Kyoto Protocol adaptation fund supported by a CDM levy and voluntary contributions.

A number of operational details attendant upon these decisions remained to be negotiated and agreed upon, and these were the major issues considered by the COP 7 meeting that followed.

1995 COP 1, BERLIN, GERMANY
1996 COP 2, GENEVA, SWITZERLAND
1997 COP 3, KYOTO, JAPAN
1998 COP 4, BUENOS AIRES, ARGENTINA
1999 COP 5, BONN, GERMANY
2000:COP 6, THE HAGUE, NETHERLANDS
2001 COP 7, MARRAKECH, MOROCCO
2002 COP 8, NEW DELHI, INDIA
2003 COP 9, MILAN, ITALY
2004 COP 10, BUENOS AIRES, ARGENTINA
2005 COP 11/CMP 1, MONTREAL, CANADA
2006 COP 12/CMP 2, NAIROBI, KENYA
2007 COP 13/CMP 3, BALI, INDONESIA
2008 COP 14/CMP 4, POZNAN, POLAND
2009 COP 15/CMP 5, COPENHAGEN, DENMARK
2010 COP 16/CMP 6, CANCUN, MEXICO
2011 COP 17/CMP 7, DURBAN, SOUTH AFRICA
2012 COP 18/CMP 8, DOHA, QATAR
2013 COP 19/CMP 9, WARSAW, POLAND
2014 COP 20/CMP 10, LIMA, PERU
2015 COP 21/CMP 11, Paris, France
2016 COP 22/CMP 12/CMA 1, Marrakech, Morocco
2017 COP 23/CMP 13/CMA 2, Bonn, Germany
2018 COP 24/CMP 14/CMA 3, Katowice, Poland
2019 COP 25/CMP 15/CMA 4, Santiago, Chile - Madrid, Spain
2020 COP 26/ postponed
2021 COP 26/ Glasgow, Scotland 1-12 November
2022 COP 27/ Sharm El-Sheikh, Egypt, 6-18 November
2023 COP 28/ Expo City, Dubai, UAE, 30 Nov - 12 Dec
CONTACTS
The UNFCCC secretariat is located at two different locations.
Main office
UNFCCC secretariat
UN Campus
Platz der Vereinten Nationen 1
53113 Bonn
Germany

Haus Carstanjen Office
Martin-Luther-King-Strasse 8
53175 Bonn
Germany

Mailing address
UNFCCC secretariat
P.O. Box 260124
D-53153 Bonn
Germany

Phone: (49-228) 815-1000
Fax: (49-228) 815-1999
Web: http://unfccc.int

info@climateactionprogramme.org
http://www.climateactionprogramme.org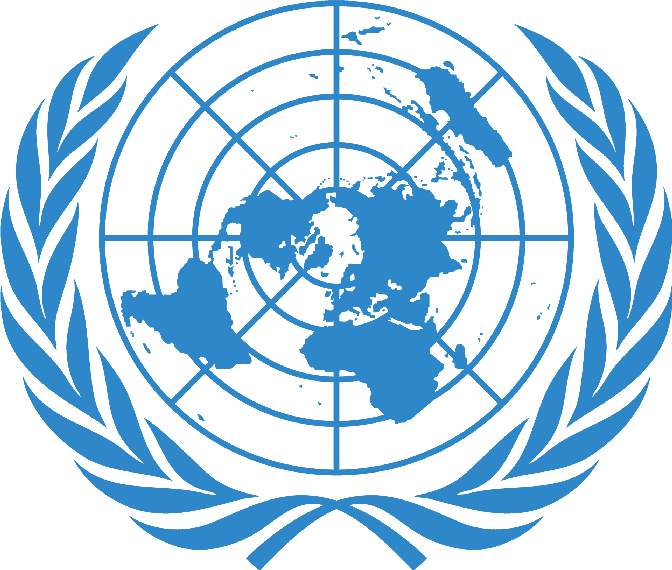 LINKS & REFERENCE
http://www.climateactionprogramme.org
This website is provided on a free basis as a public information service.