Can the solution be that simple? All countries enforce a Moratorium on their National Debts. Simply stop paying, as one great big global stab on the global warming brake pedal.
Bogus paper currencies and printing money, is mainly responsible for superheating economies, bearing no relation at all to what the real world can produce sustainably. This is all the fault of Bankers and Banking, virtually unregulated international borrowing, way above the means of countries to repay, causing massive national debts - and corresponding climate change, as carbon footprints increase.
What we need is a Green-Dollar, a reversion to Gold-Standard days, except index linked to agricultural produce and renewable energy production. Such a mechanism will have a natural braking effect on fat cats looking for a free lunch at the expense of working people, as the banks leach on the genuine producers in society.
It is the wealthy billionaires who are giving nothing back. With politicians in the pockets of those contributing to party funds, to keep a dysfunctional system going. Hence, apart from a $Green-Dollar, we may also need a Wealth Tax. With such taxes going to pay off national debts, 100% transparently, and corruption free. If all countries unanimously declared a debt Moratorium, with each of them devaluing their currency, we'd have an inflation free world. Provided, that those doing so, stopped building:
1. Houses that reek of CO2.
2. Cars and trucks that pump toxic gases into the atmosphere
3. Ships that pollute the air
4. Factories that swallow energy like there is no tomorrow
And, immediately:
5. Ban coal for domestic and export energy production
6. Embark on a wind turbine and PV farm building programme
7. Engage more proactively in electric and hydrogen infrastructure.
8. Plant more trees in sustainable fashion to exceed use threefold
9. Monitor politicians and civil servants for bribes and favours using anti-money laundering algorithms
10. Signed up to a $Green or $Agri dollar, index linked to sustainable food and energy production
It won't happen of course. Because the World Bank and International Monetary Fund (IMF) are the greed driven culprits, who have engineered the present climate crisis, in fueling kleptocratic empire building. Instead of cautious restraint.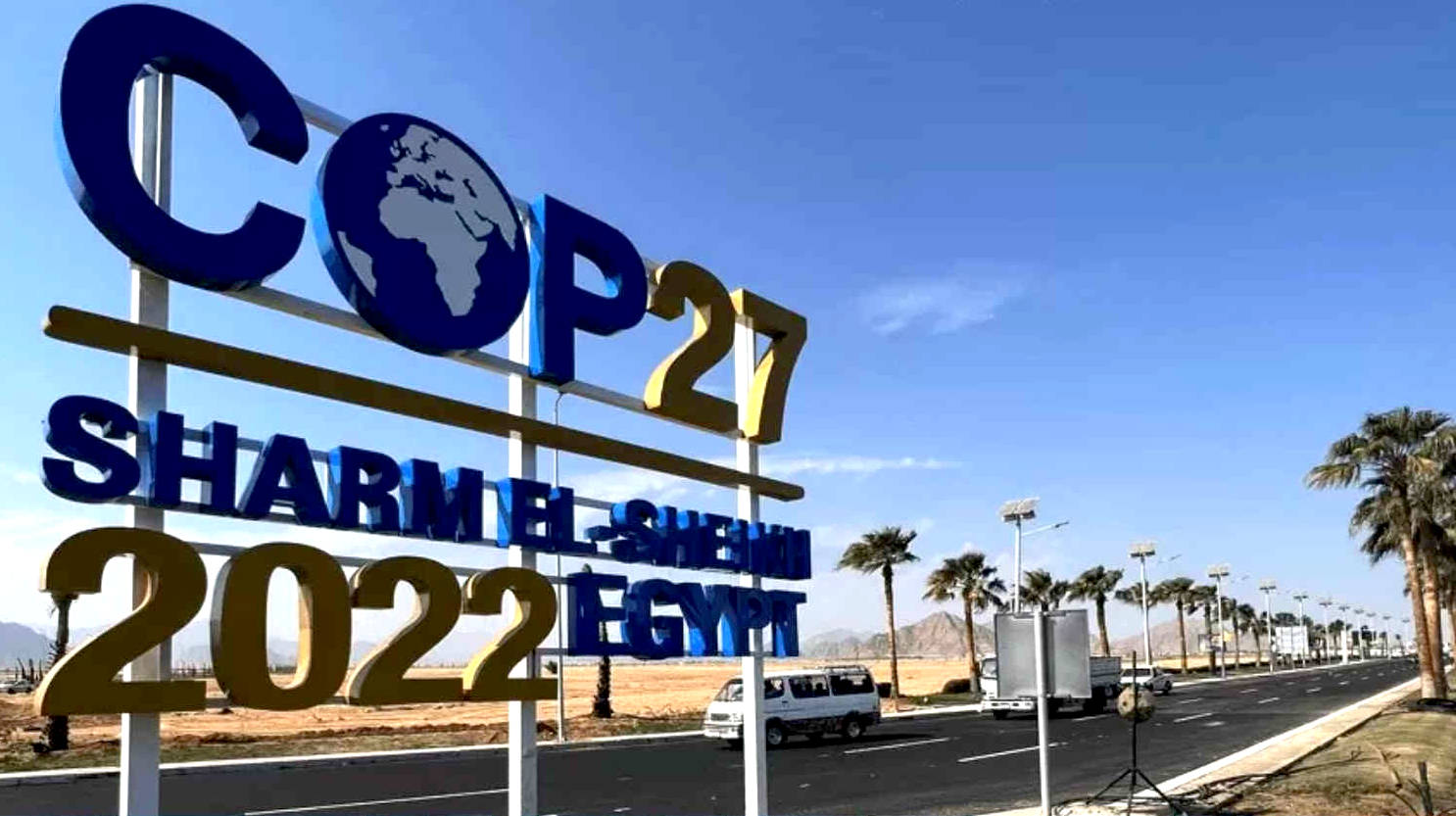 UAE announces diverse leadership team for COP28, that will run at Expo City Dubai from November 30–December 12, focused on raising global climate ambition.

After serving two tenures as the UAE Special Envoy for Climate Change, His Excellency Dr. Sultan Al Jaber will serve as the COP28 President-Designate, the UAE announced on Thursday.
Under the directive of President His Highness Sheikh Mohamed bin Zayed Al Nahyan, H.H. Sheikh Mansour bin Zayed Al Nahyan, Deputy Prime Minister and Minister of Presidential Court, on Thursday appointed H.E. Dr. Sultan Ahmed Al Jaber as President-Designate for the 28th Conference of the Parties (COP28).
H.E. Dr. Al Jaber will develop the COP28 agenda, in partnership with the UNFCCC's Executive Secretary Simon Stiell and the Egyptian COP27 President Sameh Shoukry.
Her Excellency Shamma Al Mazrui, UAE Minister of State for Youth Affairs, and Her Excellency Razan Al Mubarak, President of the International Union for Conservation of Nature (IUCN), will join Dr. Al Jaber's COP28 UAE team as the Youth Climate Champion and UN Climate Change High-Level Champion, respectively.
The UAE will host COP28, the annual climate summit, at Expo City, Dubai, from 30th November - 12th December, 2023.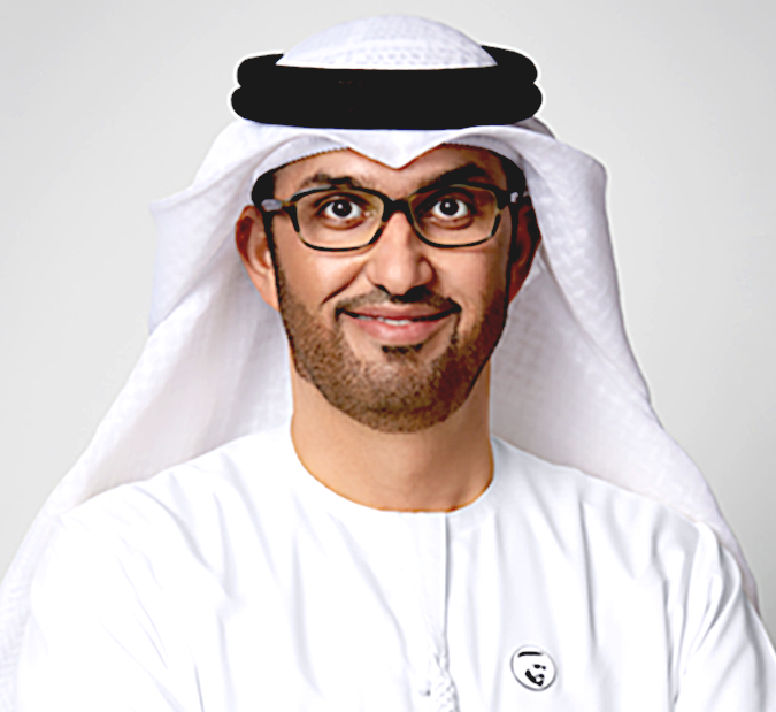 INTERNATIONAL FINANCIAL MORATORIUM - Why not just cancel all debts, in return for pledges not to build any more houses, factories, vehicles and vessels, that are not 100% zero emission. The banks do not need the money - and it is only paper. They are the drivers of global warming. Just stop the clock!
You may think it strange, that the United Arab Emirates has named a veteran technocrat who both leads Abu Dhabi's state-run oil company and oversees its renewable energy efforts, to preside over the upcoming United Nations climate negotiations in Dubai. We'd call that a conflict of interests real, rather than imagined. Incredibly, Emirati authorities nominated Sultan al-Jaber, a confidant of UAE President Sheikh Mohammed bin Zayed Al Nahyan, who serves as CEO of the Abu Dhabi National Oil Co. Let's hope he can switch between oil interests, and renewable interests like a Gemini on steroids.
CLIMATE ACTION PIONEER IN THE REGION
COP 28 takes over the climate change baton from COP 27 at Egypt's Sharm El Sheikh city. The twenty-eighth Conference of the Parties is due to take place from 30th November to 12th December 2023 at the Expo City, Dubai, United Arab Emirates, UAE.
The shock inclusion of Compensation, as part of the Agenda in 2022, may have made that conference something special. In addition, green hydrogen was on the table, as Egypt announced it's intentions.
As the first country in the region to ratify the Paris Agreement, the first to commit to an economy-wide reduction in emissions, and the first to announce a Net Zero by 2050 strategic initiative, the UAE is committed to raising ambition in this critical decade for climate action. The UAE is honored to have been endorsed as the host for COP28.
Its bid for this role was rooted in its commitment to global responsibility and climate action in recognition of the critical importance of COP28 as the first Global Stocktake (GST) review since the Paris Agreement. As such, the UAE has appointed a strong and diverse leadership team to support practical, inclusive, and transformational progress as the outcomes of a successful COP28.
H.E. Dr. Al Jaber is Minister of Industry and Advanced Technology (MoIAT), has served as Special Envoy for Climate Change for two terms (2010–2016, 2020–present) and played a proactive participatory role at over ten COPs, including the historic Paris COP21 in 2015. He brings to this task two decades of executive business and leadership experience in government, climate policy and across the renewable and conventional energy sectors.
At COP 26, the USA and UAE led a major initiative – Agriculture Innovation Mission for Climate (AIM for Climate) supported by 30 governments. The programme will see increasing investment to push for climate-smart agriculture and food systems for the next five years. The UAE pledged an extra $1 billion for this project. AIM for the climate is seen as one of the significant decisions at COP 26 as the industry employs over 2 billion people globally.

The UAE, as one of the least methane intense countries, will share its experience and expertise in reducing its dependency on the greenhouse gas. The aim is to cut methane emissions by 30% by the end of 2030. The UAE government promised another $400 million to accelerate the transition from old energy generation methods to renewable energy in developing countries. Already a lot of investment by the government has gone in to maximise the sources of renewable energy in the UAE.

Furthermore, another roadmap was announced by the Ministry of Energy and Infrastructure (MOEI). A comprehensive blueprint outlined the ways to support low carbon industries and establish the country as an exporter of hydrogen. Similarly, the mangrove planting target was revised from 30 million to 100 million by the end of the decade.

To reduce the cost of solar energy, the UAE built the first-of-its-kind large scale carbon capture facility. Additionally, $17 billion were spent on battery storage, wind, and solar energy projects in 27 island nations threatened by climate change.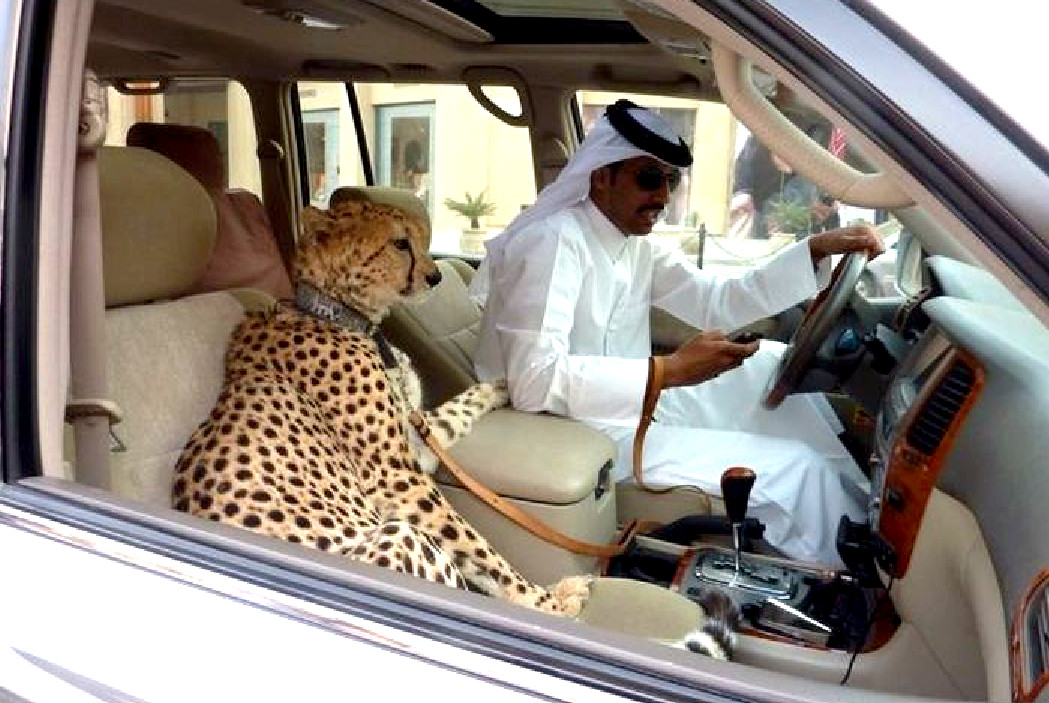 Owning an exotic pet in Dubai has long been a status symbol for wealth in the Middle East. This dates back to when Egyptian and Persian royalties owned big cats as a sign of power. Many well-off folks flaunted possessing a baby leopard or a cheetah in their car or boat, even letting them run free on the beach.

In 2017 the United Arab Emirates put up a law banning people from owning these wild animals. Officials were concerned about the dangers of these animals running wild. Anyone involved with the ownership and sale of these exotic animals could face jail time or a $136k fine. The last Pharaoh Queen of Ancient Egypt, was known to be very fond of big cats. And so are we. All life on earth in fact.
FIRST CEO TO SERVE AS COP PRESIDENT
H.E. Dr. Al Jaber is the first CEO to ever serve as COP President, having played a key role in shaping the country's clean energy pathway. Throughout his career, he has pioneered a practical and responsible approach to accelerating the energy transition that embraces climate action, energy accessibility, energy security and economic growth.
As the founding CEO of Masdar, he has overseen its mandate to accelerate the adoption of renewables within the UAE, across the region and globally.
In his current role as CEO of ADNOC, he is spearheading decarbonising and diversifying the company's operations and investments in a drive to make today's energies cleaner, while investing in the clean energies of tomorrow.As COP28 President-Designate, H.E. Dr. Al Jaber will play a crucial role in leading the intergovernmental process, building consensus and driving ambitious climate outcomes with a broad range of partners, including business and civil society.
Creating an inclusive agenda for COP28Commenting on his appointment as President-Designate of COP28, H.E. Dr. Al Jaber said: "This will be a critical year in a critical decade for climate action. The UAE is approaching COP28 with a strong sense of responsibility and the highest possible level of ambition. In cooperation with the UNFCCC and the COP27 Presidency, we will champion an inclusive agenda that ramps up action on mitigation, encourages a just energy transition that leaves no one behind, ensures substantial, affordable climate finance is directed to the most vulnerable, accelerates funding for adaptation and builds out a robust funding facility to address loss and damage."
"In doing so, we will bring a pragmatic, realistic and solutions-oriented approach that delivers transformative progress for climate and for low carbon economic growth. We will therefore take an inclusive approach that engages all stakeholders from the public and private sectors, civil society, scientific community, women, and youth. We must especially focus on how climate action can address the needs of the Global South, as those most impacted by climate change trends," he added.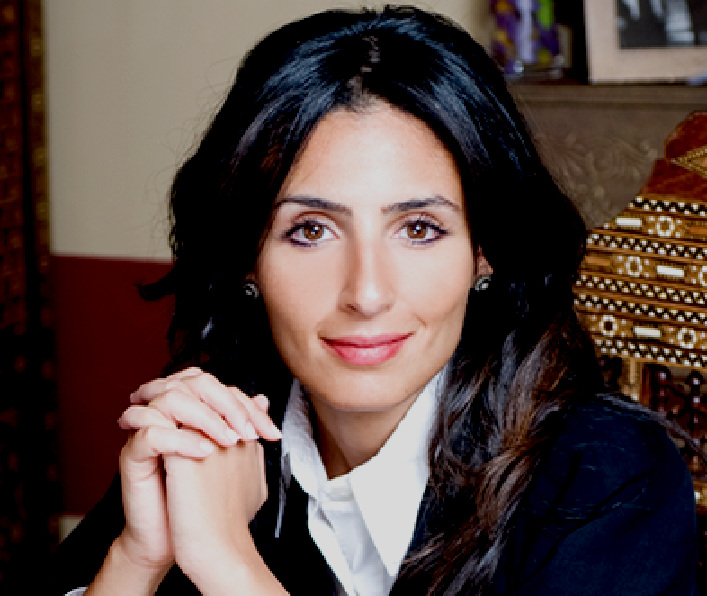 Her Excellency Razan Al Mubarak will serve as the UN Climate Change High-Level Champion with the mandate to strengthen engagement and mobilize efforts from non-state actors, including private sector partners, cities and other sub-national governments, indigenous peoples, and civil society. She is currently the President of the International Union for Conservation of Nature, leading their campaign to preserve the world's biodiversity. The COP28 leadership team will be supported by the entire UAE Government, with Her Excellency Mariam Almheiri, Minister of Climate Change and Environment, continuing to engage in her critical capacity leading the UAE's domestic efforts in addressing climate change, preserving the environment and food systems transformation. The appointment of this diverse leadership team for COP28 UAE comes at a pivotal moment, as the world faces increasing climate impact, challenges to energy security, food and water security and reversing biodiversity loss.
OPPORTUNITY TO INVEST IN SUSTAINABLE GROWTH
H.E. Dr. Al Jaber said he sincerely believes that climate action today is an immense economic opportunity for investment in sustainable growth.
"Finance is the key that can unlock climate action and we are committed to supporting and facilitating the ongoing review of international financial institutions to scale up public financing, leverage private finance and improve access.
"Pragmatism and constructive dialogue must be at the forefront of our progress. As a nation at the crossroads of the globe, the UAE is well-positioned to build bridges, foster consensus and bring the world together in one shared mission to keep 1.5C alive and protect the planet for the generations who will follow us.
"First Global Stocktake since Paris Agreement He noted: "COP28 will undertake the first ever Global Stocktake (GST) since the Paris Agreement. The GST will provide the foundation to build momentum for this and future COPs and the UAE will look for an ambitious outcome in response to the GST from the negotiation process. This will be a critical moment to mobilise political will to respond to what the science tells us will need to be achieved to remain on target and limit global warming to 1.5C by 2050."

Her Excellency Shamma Al Mazrui will serve as the Youth Climate Champion, a new role designed to elevate the global youth voice throughout the COP process and ensure young people's skills and abilities are prioritized. She is currently the UAE's Minister of State for Youth Affairs, where she focuses on youth empowerment and capacity development.H.E. Al Mazrui is also the Vice Chair of the Arab Youth Center, the Secretary General of the Education and Human Resources Council, Chairperson for Special Olympics UAE, and President of the National Center for Education Quality.

Her Excellency Razan Al Mubarak will serve as the UN Climate Change High-Level Champion with the mandate to strengthen engagement and mobilize efforts from non-state actors, including private sector partners, cities and other sub-national governments, indigenous peoples, and civil society. She is currently the President of the International Union for Conservation of Nature, leading their campaign to preserve the world's biodiversity.The COP28 leadership team will be supported by the entire UAE Government, with Her Excellency Mariam Almheiri, Minister of Climate Change and Environment, continuing to engage in her critical capacity leading the UAE's domestic efforts in addressing climate change, preserving the environment and food systems transformation.
The appointment of this diverse leadership team for COP28 UAE comes at a pivotal moment, as the world faces increasing climate impact, challenges to energy security, food and water security and reversing biodiversity loss.
The United Nations has revealed that current government pledges to cut emissions is far below what's needed. If things remain the same, the planet is on course to blow past the limit for global warming countries agreed to at the historical 2015 Paris climate accord.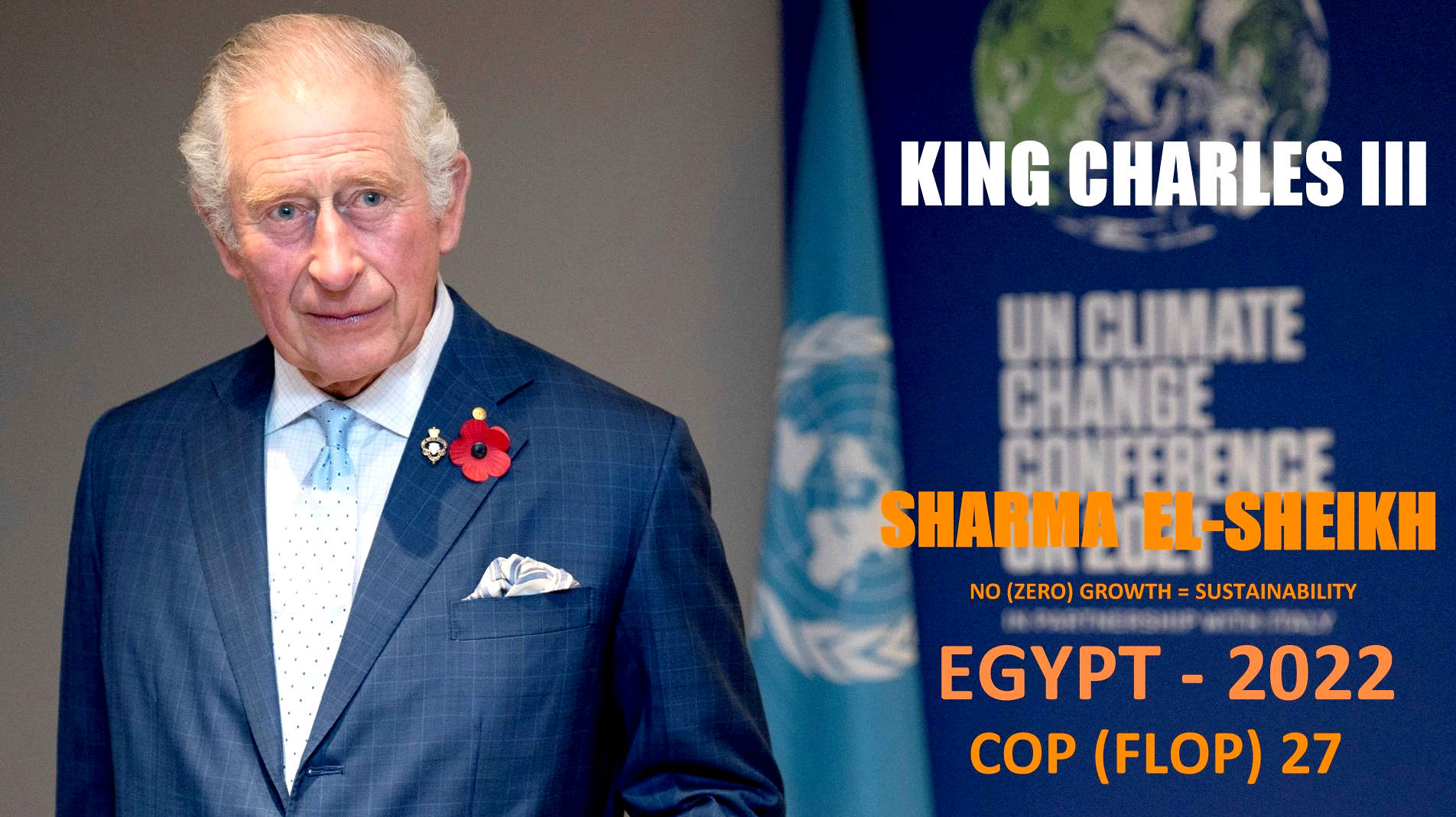 King Charles III did not attend COP27. The United Kingdom is held to be one of the most corrupt countries in the world for money laundering, a so-called democratic monarchy built on slavery, and piracy (privateers). Britain has a system where the Courts are tainted with honours for towing the party line. Where the BBC is biased, and where the police are puppets to corrupt local politicians. Even including rapists in the Metropolitan police, and Prince Andrew being protected from prosecution, when Queen Elizabeth helped pay off his accuser.
The annual conferences bring together those that signed the United Nations Framework Convention on Climate Change (UNFCCC) - an international environmental treaty addressing climate change - 30 years ago.

Every UN member state is a signatory for the UNFCCC, as well as Palestine, the Cook Islands and Niue. The Holy See is also an observer of the treaty. Effectively every nation, country, or state in the world is involved, giving a total of 197 signatory parties.

"The work ahead is immense. As immense as the climate impacts we are seeing around the world," UN Secretary-General Antonio Guterres said during a recent pre-COP meeting in 2022.

"A third of Pakistan flooded. Europe's hottest summer in 500 years. The Philippines hammered. The whole of Cuba in black-out," he listed.

Adding that in the US, Hurricane Ian has delivered "a brutal reminder that no country and no economy is immune from the climate crisis."

The onslaught of climate disasters in 2022 has left little breathing space for the international community to respond. And, as the latest report from the UN's Intergovernmental Panel on Climate Change (IPCC) shows, time is ticking ever more dangerously towards the 1.5C threshold of global warming.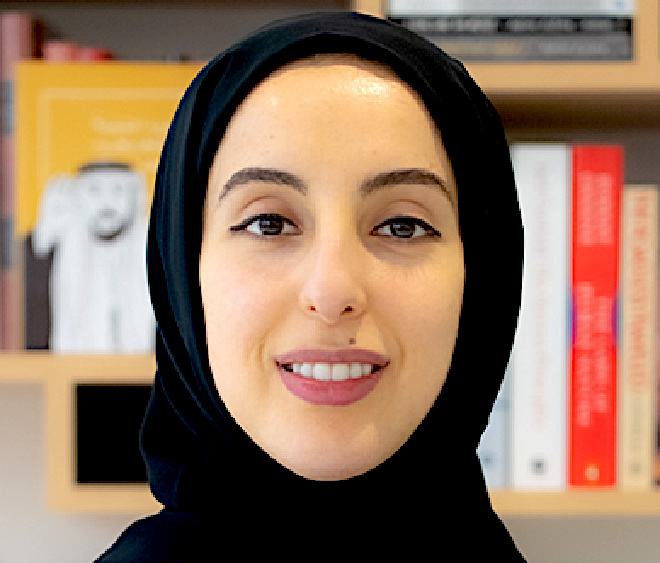 Her Excellency Shamma Al Mazrui will serve as the Youth Climate Champion, a new role designed to elevate the global youth voice throughout the COP process and ensure young people's skills and abilities are prioritized. She is currently the UAE's Minister of State for Youth Affairs, where she focuses on youth empowerment and capacity development. H.E. Al Mazrui is also the Vice Chair of the Arab Youth Center, the Secretary General of the Education and Human Resources Council, Chairperson for Special Olympics UAE, and President of the National Center for Education Quality.

Politicians promoting growth are somewhat behind the curve. We reached saturation point many years ago. The planet cannot sustain growth, even turbo charged with chemical fertilizers. Such agricultural practices, designed to boost harvests to feed the starving millions, creates deserts of agricultural land and washes nutrients into the sea, where it manifests as sargassum blooms - creating havoc for island economies.
For COP 27 the Egyptian government insisted on the use of renewable energy in both Cairo and Sharm El-Sheikh airports, International Conference Center, as well as in hotels. The event heralds the construction of 3 solar power plants with a total capacity of 15 MW.
CONTACTS

Sharm El-Sheikh International Convention Center (SHICC)
EL Salam Road,Um Marikha Bay, South Sinai Governorate

Tel: +20 (69) 360 4110
Planet earth can only produce so much food and other produce, hence support so many people. In our view the agricultural food limitation (security) should be the recognised Standard for all Member Nations to abide by, as a basic rule. To be established as soon as possible as a currency limitation to be imposed on banks. Using coal to accelerate a developing economy, will give us a population that renewables cannot sustain - so starvation of millions - as in Africa. Where for some reason, they procreate instead of educate. This wastes resources. It is better to have one child you can feed, than three who will all die, in seeking to share that which can only sustain one new life.
ANNUL THE PARIS AGREEMENT & CREATE A CLIMATE CURTAIN
The West* could help Australia, China and Argentina meat their climate obligations by tearing up the Paris Agreement, where coal use by fossil fuel offenders makes it impossible to reach an equitable arrangement, placing unrealistic burdens on tax paying citizens in developed nations.
The West should strive to become self-sufficient in terms of energy, food produce, consumer goods and vehicles. They should pull in their belts and start farming and making things for themselves, aiming for a vegetable based diet (for those willing to sacrifice meat). In other words, working for a living and becoming mostly vegetarian by choice - through education. Leave the developing nations to their own devices. They will soon run out of export steam, being unable to adapt, they will become the victim of their own avarice as did the Aztecs, Incas, and Egyptians. For example, Australia could suffer bushfire intensification, until their coal markets fry up.
The West should not allow any imports from any of the delinquent developing nations and no exports of know-how or entertainments, such as films or music to such countries, who will abuse such rights (copyright theft) in retaliation for other sanctions. Currencies should be limited to those sanctioned by Western states, with a link to real GDP - reduced - as a blocker to unsustainable development. Educational students from behind the Climate Curtain should not be allowed access to universities in the energy enlightened zero carbon world.
Tourism must cease. The West should constrain itself to only allow travel to countries that are committed to renewables, using zero emission transport. Holidays to Australia, Argentina, Brazil, Russia and China should cease, to prevent extra electricity being generated from coal - that would be the result of travelers visiting and staying in those countries.
Climate delinquent nations might be expelled from the United Nations, if dirty policies remain in force. We should of course use diplomacy to seek to persuade fossil fuel delinquents to lower their CO2 bars, and join clean nations voluntarily.
The West should invest in fireproof buildings and other high temperature adaptations as climate hardening, and safeguard fisheries and other agricultural produce, such that it may not be degraded or commandeered by developing nations. This includes sourcing spices and beverage ingredients from countries with impeccable energy credentials (Eco Passports).
The West should prepare itself for the ensuing commercial and combative World War Three scenarios, using drones, and robots in place of humans in the field. Robotic and satellite development should become a high priority for manufacturing and defence monitoring, including marine and aerial operations. Nuclear weapons should be a last resort, but cannot be ruled out as tensions build behind the Climate (bamboo) Curtain. Hence, anti-nuclear missile defenses should be developed to neutralize such threat as they leave their launch platforms - with especial reference to and perpetual monitoring of submarine mobile platforms as they stray into sensitive areas.
The net result will be a world divided by a political Climate Curtain, monitored 24/7 by instant response triggers.
* A definition of "West," means developed nations who are or will not be independent of oil or coal for energy within a reasonable timeframe. Who have been reliant on imports from developing nations, without those developing nations making appropriate changes to combat climate change. Hence, in importing goods from such nations, the developed nations have themselves been fueling economies that are pouring CO2 and methane into the atmosphere. PET from China is another example of trade that should cease.
SIX (SUGGESTED) STEPS TOWARD A COOLER PLANET - FOR ENLIGHTENED NATIONS
1. TRANSPORT: Phase out polluting vehicles. Governments aim to end the sale of new petrol, and diesel vehicles by 2040 but have no infrastructure plan to support such ambition. Such infrastructure should exceed the performance of fossil fuel filling stations, prolong EV battery life and provide power grids with a measure of load leveling. Any such system should seek to obviate the provision of millions of fast charge points to include fuel cell cars, where implementation could otherwise prove to be a logistical nightmare. This may involve international agreement as to energy storage format and statute to steer OEM vehicle makers to collaborate as to future proofing, to include green hydrogen.
Marine transport can be carbon neutral given the right policy incentives, with phased transition in specific stages such as not to unduly penalize present investment in LNG shipping and other recent MARPOL compliant IC powered vessels. Future cargo vessel should be at least in part powered by renewable solar and/or wind energy, on the road to zero carbon, making allowances for technology catch-up. A scrappage scheme might encourage fleet operators to accelerate shipping upgrades, and a fund for radical innovation that would not otherwise qualify under in-situ programmes (such as Horizon Europe) might be introduced - with fast-track, reduced, form-filling and open-loop decision making, such that applications may be tweaked rather than struck out.
Air travel powered by kerosene should attract hefty mitigation offset, where low carbon alternatives should be encouraged such as electric air transport.
2. RENEWABLES: Renewable energy should replace carbon-based fuels (coal, oil and gas) in our electricity for homes, factories, heating and transport. Coal and nuclear power plants should be phased out.
3. HOUSING: On site micro or macro generation is the best option, starting with new build homes that are both affordable and sustainable by design to replace crumbling housing stocks. Encourage building in timber to provide carbon lock from a renewable natural resource. Planning policies should be updated to outlaw unsustainable development, with harsh financial penalties for kleptocratic local authorities, especially those with a history of corrupt practices (from historic similar fact evidence files).
4. AGRICULTURE: We need to grow more trees to absorb carbon emissions from a growing population, unregulated/unrestricted air travel. New homes should be timber where practical as a priority. We should promote reductions in food waste and the eating of foods that use less energy to produce. Educate children on these matters in schools and via campaigns such as no meat Mondays, should be part of ordinary study. Polluted fish from fisheries, might be replaced with fish farmed by aquaculture inland, rather than risk carcinogens from our seas.
5. INDUSTRY: Factories should be aiming for solar heating and onsite renewable energy generation. EV parking and even service facilities should be part of new industrial estates as part of any building permissions - with subsidies or tax reductions as incentives to property developers.
6. POLITICS: - National governing bodies need to adopt rules to eliminate administrative wastages, to include scaling down spending on (showboat) war machines, increasing spend on educating the public and supporting sustainable social policies that mesh with other cultures. This includes fostering policies and making funds available to close links in the technology chain to make up for lost time. Kleptocratic empire building must cease in the search for natural equilibrium. Most important of all, corruption must cease in favour of 100% transparency, with politicians, civil servants and procurement contracts, the subject of anti-money-laundering computer checks, using the same algorithms to combat terrorism. Because, corruption is the enemy of a truly sustainable Circular Economy, otherwise known as Blue Growth Economics.
THE PARIS ACCORD - REMINDER
At COP 21 in Paris, on 12 December 2015, Parties to the UNFCCC reached a landmark agreement to combat climate change and to accelerate and intensify the actions and investments needed for a sustainable low carbon future. The Paris Agreement builds upon the Convention and – for the first time – brings all nations into a common cause to undertake ambitious efforts to combat climate change and adapt to its effects, with enhanced support to assist developing countries to do so. As such, it charts a new course in the global climate effort.

The Paris Agreement's central aim is to strengthen the global response to the threat of climate change by keeping a global temperature rise this century well below 2 degrees Celsius above pre-industrial levels and to pursue efforts to limit the temperature increase even further to 1.5 degrees Celsius. Additionally, the agreement aims to increase the ability of countries to deal with the impacts of climate change, and at making finance flows consistent with a low GHG emissions and climate-resilient pathway. To reach these ambitious goals, appropriate mobilization and provision of financial resources, a new technology framework and enhanced capacity-building is to be put in place, thus supporting action by developing countries and the most vulnerable countries, in line with their own national objectives. The Agreement also provides for an enhanced transparency framework for action and support.

The Paris Agreement requires all Parties to put forward their best efforts through "nationally determined contributions" (NDCs) and to strengthen these efforts in the years ahead. This includes requirements that all Parties report regularly on their emissions and on their implementation efforts. There will also be a global stocktake every 5 years to assess the collective progress towards achieving the purpose of the agreement and to inform further individual actions by Parties.

The Paris Agreement opened for signature on 22 April 2016 – Earth Day – at UN Headquarters in New York. It entered into force on 4 November 2016, 30 days after the so-called "double threshold" (ratification by 55 countries that account for at least 55% of global emissions) had been met. Since then, more countries have ratified and continue to ratify the Agreement, reaching a total of 125 Parties in early 2017. The current number of ratifications can be found here.

In order to make the Paris Agreement fully operational, a work programme was launched in Paris to develop modalities, procedures and guidelines on a broad array of issues. Since 2016, Parties work together in the subsidiary bodies (APA, SBSTA and SBI) and various constituted bodies. The Conference of the Parties serving as the meeting of the Parties to the Paris Agreement (CMA) met for the first time in conjunction with COP 22 in Marrakesh (in November 2016) and adopted its first two decisions. The work programme is expected to be completed by 2018.

The Paris Agreement, adopted through Decision 1/CP.21, addresses crucial areas necessary to combat climate change. Some of the key aspects of the Agreement are set out below:

Long-term temperature goal (Art. 2) – The Paris Agreement, in seeking to strengthen the global response to climate change, reaffirms the goal of limiting global temperature increase to well below 2 degrees Celsius, while pursuing efforts to limit the increase to 1.5 degrees.

Global peaking and 'climate neutrality' (Art. 4) –To achieve this temperature goal, Parties aim to reach global peaking of greenhouse gas emissions (GHGs) as soon as possible, recognizing peaking will take longer for developing country Parties, so as to achieve a balance between anthropogenic emissions by sources and removals by sinks of GHGs in the second half of the century.

Mitigation (Art. 4) – The Paris Agreement establishes binding commitments by all Parties to prepare, communicate and maintain a nationally determined contribution (NDC) and to pursue domestic measures to achieve them. It also prescribes that Parties shall communicate their NDCs every 5 years and provide information necessary for clarity and transparency. To set a firm foundation for higher ambition, each successive NDC will represent a progression beyond the previous one and reflect the highest possible ambition. Developed countries should continue to take the lead by undertaking absolute economy-wide reduction targets, while developing countries should continue enhancing their mitigation efforts, and are encouraged to move toward economy-wide targets over time in the light of different national circumstances.

Sinks and reservoirs (Art.5) –The Paris Agreement also encourages Parties to conserve and enhance, as appropriate, sinks and reservoirs of GHGs as referred to in Article 4, paragraph 1(d) of the Convention, including forests.

Voluntary cooperation/Market- and non-market-based approaches (Art. 6) – The Paris Agreement recognizes the possibility of voluntary cooperation among Parties to allow for higher ambition and sets out principles – including environmental integrity, transparency and robust accounting – for any cooperation that involves internationally transferal of mitigation outcomes. It establishes a mechanism to contribute to the mitigation of GHG emissions and support sustainable development, and defines a framework for non-market approaches to sustainable development.

Adaptation (Art. 7) – The Paris Agreement establishes a global goal on adaptation – of enhancing adaptive capacity, strengthening resilience and reducing vulnerability to climate change in the context of the temperature goal of the Agreement. It aims to significantly strengthen national adaptation efforts, including through support and international cooperation. It recognizes that adaptation is a global challenge faced by all. All Parties should engage in adaptation, including by formulating and implementing National Adaptation Plans, and should submit and periodically update an adaptation communication describing their priorities, needs, plans and actions. The adaptation efforts of developing countries should be recognized

Loss and damage (Art. 8) – The Paris Agreement recognizes the importance of averting, minimizing and addressing loss and damage associated with the adverse effects of climate change, including extreme weather events and slow onset events, and the role of sustainable development in reducing the risk of loss and damage. Parties are to enhance understanding, action and support, including through the Warsaw International Mechanism, on a cooperative and facilitative basis with respect to loss and damage associated with the adverse effects of climate change.

Finance, technology and capacity-building support (Art. 9, 10 and 11) – The Paris Agreement reaffirms the obligations of developed countries to support the efforts of developing country Parties to build clean, climate-resilient futures, while for the first time encouraging voluntary contributions by other Parties. Provision of resources should also aim to achieve a balance between adaptation and mitigation. In addition to reporting on finance already provided, developed country Parties commit to submit indicative information on future support every two years, including projected levels of public finance. The agreement also provides that the Financial Mechanism of the Convention, including the Green Climate Fund (GCF), shall serve the Agreement. International cooperation on climate-safe technology development and transfer and building capacity in the developing world are also strengthened: a technology framework is established under the Agreement and capacity-building activities will be strengthened through, inter alia, enhanced support for capacity building actions in developing country Parties and appropriate institutional arrangements. Climate change education, training as well as public awareness, participation and access to information (Art 12) is also to be enhanced under the Agreement.

Climate change education, training, public awareness, public participation and public access to information (Art 12) is also to be enhanced under the Agreement.

Transparency (Art. 13), implementation and compliance (Art. 15) – The Paris Agreement relies on a robust transparency and accounting system to provide clarity on action and support by Parties, with flexibility for their differing capabilities of Parties. In addition to reporting information on mitigation, adaptation and support, the Agreement requires that the information submitted by each Party undergoes international technical expert review. The Agreement also includes a mechanism that will facilitate implementation and promote compliance in a non-adversarial and non-punitive manner, and will report annually to the CMA.

Global Stocktake (Art. 14) – A "global stocktake", to take place in 2023 and every 5 years thereafter, will assess collective progress toward achieving the purpose of the Agreement in a comprehensive and facilitative manner. It will be based on the best available science and its long-term global goal. Its outcome will inform Parties in updating and enhancing their actions and support and enhancing international cooperation on climate action.

Decision 1/CP.21 also sets out a number of measures to enhance action prior to 2020, including strengthening the technical examination process, enhancement of provision of urgent finance, technology and support and measures to strengthen high-level engagement. For 2018 a facilitative dialogue is envisaged to take stock of collective progress towards the long-term emission reduction goal of Art 4. The decision also welcomes the efforts of all non-Party stakeholders to address and respond to climate change, including those of civil society, the private sector, financial institutions, cities and other subnational authorities. These stakeholders are invited to scale up their efforts and showcase them via the Non-State Actor Zone for Climate Action platform (http://climateaction.unfccc.int). Parties also recognized the need to strengthen the knowledge, technologies, practices and efforts of local communities and indigenous peoples, as well as the important role of providing incentives through tools such as domestic policies and carbon pricing.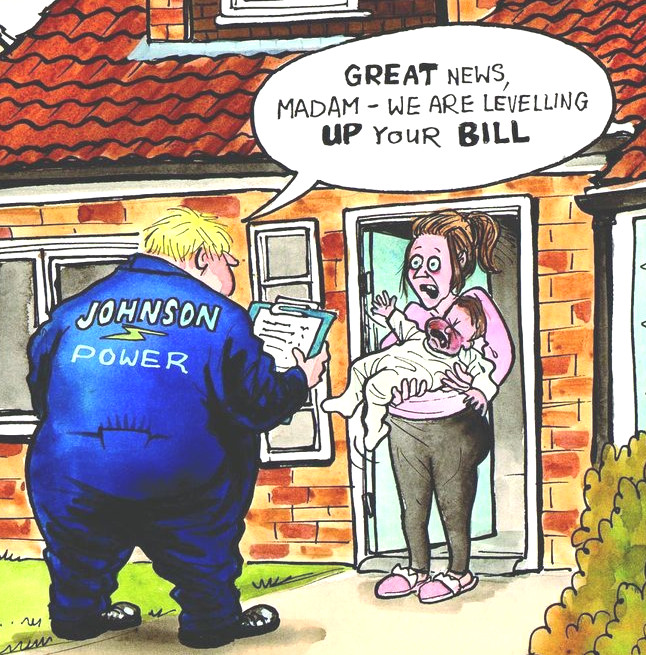 BANKRUPT UK - Boris Johnson's Government was corrupt to the core, with Covid19 sex parties at No 10 Downing Street, rampant inflation and campaign deception at the outset, including deceiving Queen Elizabeth, and lying to Parliament. The UK is in debt to the tune of £2.4 trillion pounds, on a trajectory to bankruptcy. Fortunately, Prime Minister Rishi Sunack and Chancellor Jeremy Hunt, seem to be telling the British public the awful truth, with higher taxes needed to keep the Wolf at bay. Except if, the UK declares a Debt Moratorium and devalues the £pound sterling.
COP OUT DIRTY DOZEN - IN ORDER OF CO2, METHANE GLOBAL % VOLUME & COAL FIRED INSANITY
Chinese President

Xi Jinping

US President

Joe Biden

EU President

Ursula von der Leyen

Indian PM (Russian Ally?)

Narendra Modi

Vladimir Putin (War Criminal)

Russian PM

Japanese PM

Fumio Kishida

Han Duck-soo

South Korean PM

Mohammed bin Salman

Saudi Arabian Crown Prince

Justin Trudeau

Canadian PM

Luiz Inácio Lula da Silva

Brazilian PM

Joko Widodo

Indonesian President

Anthony Albanese

Australian PM
1995 COP 1, BERLIN, GERMANY
1996 COP 2, GENEVA, SWITZERLAND
1997 COP 3, KYOTO, JAPAN
1998 COP 4, BUENOS AIRES, ARGENTINA
1999 COP 5, BONN, GERMANY
2000:COP 6, THE HAGUE, NETHERLANDS
2001 COP 7, MARRAKECH, MOROCCO
2002 COP 8, NEW DELHI, INDIA
2003 COP 9, MILAN, ITALY
2004 COP 10, BUENOS AIRES, ARGENTINA
2005 COP 11/CMP 1, MONTREAL, CANADA
2006 COP 12/CMP 2, NAIROBI, KENYA
2007 COP 13/CMP 3, BALI, INDONESIA
2008 COP 14/CMP 4, POZNAN, POLAND
2009 COP 15/CMP 5, COPENHAGEN, DENMARK
2010 COP 16/CMP 6, CANCUN, MEXICO
2011 COP 17/CMP 7, DURBAN, SOUTH AFRICA
2012 COP 18/CMP 8, DOHA, QATAR
2013 COP 19/CMP 9, WARSAW, POLAND
2014 COP 20/CMP 10, LIMA, PERU
2015 COP 21/CMP 11, Paris, France
2016 COP 22/CMP 12/CMA 1, Marrakech, Morocco
2017 COP 23/CMP 13/CMA 2, Bonn, Germany
2018 COP 24/CMP 14/CMA 3, Katowice, Poland
2019 COP 25/CMP 15/CMA 4, Santiago, Chile
2020 COP 26/CMP 16/CMA 5, Glasgow, Scotland
2021 COP 26/ Glasgow, Scotland 1-12 November
2022 COP 27/ Sharm El-Sheikh, Egypt, 6-18 November
2023 COP 28/ Expo City, Dubai, UAE, 30 Nov - 12 Dec
DESERTIFICATION COP HISTORY
| | |
| --- | --- |
| COP 1: Rome, Italy, 29 Sept to 10 Oct 1997 | COP 9: Buenos Aires, Argentina, 21 Sept to 2 Oct 2009 |
| COP 2: Dakar, Senegal, 30 Nov to 11 Dec 1998 | COP 10: Changwon, South Korea, 10 to 20 Oct 2011 |
| COP 3: Recife, Brazil, 15 to 26 Nov 1999 | COP 11: Windhoek, Namibia, 16 to 27 Sept 2013 |
| COP 4: Bonn, Germany, 11 to 22 Dec 2000 | COP 12: Ankara, Turkey, 12 to 23 Oct 2015 |
| COP 5: Geneva, Switzerland, 1 to 12 Oct 2001 | COP 13: Ordos City, China, 6 to 16 Sept 2017 |
| COP 6: Havana, Cuba, 25 August to 5 Sept 2003 | COP 14: New Delhi, India, 2 to 13 Sept 2019 |
| COP 7: Nairobi, Kenya, 17 to 28 Oct 2005 | COP 15: 2020 |
| COP 8: Madrid, Spain, 3 to 14 Sept 2007 | COP 16: 2021 |
BIODIVERSITY COP HISTORY
| | |
| --- | --- |
| COP 1: 1994 Nassau, Bahamas, Nov & Dec | COP 8: 2006 Curitiba, Brazil, 8 Mar |
| COP 2: 1995 Jakarta, Indonesia, Nov | COP 9: 2008 Bonn, Germany, May |
| COP 3: 1996 Buenos Aires, Argentina, Nov | COP 10: 2010 Nagoya, Japan, Oct |
| COP 4: 1998 Bratislava, Slovakia, May | COP 11: 2012 Hyderabad, India |
| EXCOP: 1999 Cartagena, Colombia, Feb | COP 12: 2014 Pyeongchang, Republic of Korea, Oct |
| COP 5: 2000 Nairobi, Kenya, May | COP 13: 2016 Cancun, Mexico, 2 to 17 Dec |
| COP 6: 2002 The Hague, Netherlands, April | COP 14: 2018 Sharm El-Sheikh, Egypt, 17 to 29 Nov |
| COP 7: 2004 Kuala Lumpur, Malaysia, Feb | COP 15: 2020 Kunming, Yunnan, China |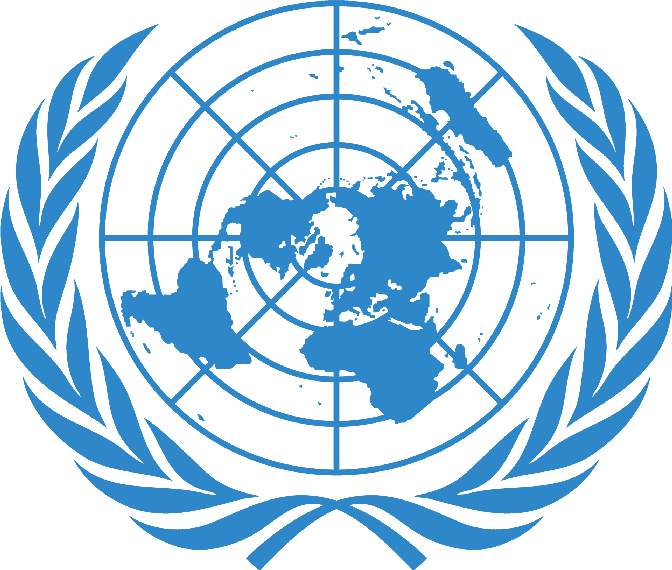 CONTACTS
Floor 3
2 America Square,
London EC3N 2LU
United Kingdom

TEL: +44 (0)20 7871 0173
FAX: +44 (0)20 7871 0101
e-mail: secretariat@unfccc.int
www: https://unfccc.int/calendar/events-list

https://www.mofaic.gov.ae/en/mediahub/news/2022/11/23/23-11-2022-uae-cop28
info@climateactionprogramme.org
https://www.energyconnects.com/opinion/features/2023/january/dr-sultan-al-jaber-appointed-cop28-uae-president-designate/
https://carsandyachts.com/trending/40-of-the-most-bizarre-things-you-would-only-ever-find-in-the-emirate-of-dubai-story
http://www.climateactionprogramme.org