Mohammed bin Salman Al Saud, colloquially known by his initials MBS or MbS, is Crown Prince and Prime Minister of Saudi Arabia. He also serves as the chairman of the Council of Economic and Development Affairs and chairman of the Council of Political and Security Affairs. He is considered the de facto ruler of Saudi Arabia, being deemed as such even before his appointment as prime minister in 2022. He served as minister of defense from 2015 to 2022. He is the seventh son of King Salman.
By all accounts, the tactics of the Crown Prince, closely follow that pioneered by Henry VIII and Adolf Hitler, in the manner of wiping out opposition and taking control. Nothing much new there, save for history repeating itself.
Of major concern is the control of energy, in terms of oil reserves, which must be dealt with by the rest of the world, in banning petrol and diesel vehicles and vessels, and moving to renewables, perhaps based on hydrogen compounds, with suitable infrastructure to support zero pollution transport. This should render the billions of barrels of oil virtually worthless, given time and the working life of existing fossil fuel vehicles.
At that point, Saudi Arabia might give way to a democracy, to be let back into a world of free trade. This largely depends on Russia and Ukraine. Assuming that Russia may not fare so well with the world divided as it is, with India (apparently) backing Russian, and China, to some extent sitting on the fence. But, still with Russian deals on the table.
It is worth remembering the Iraq invasion, where human rights abuses could see action based on HR violations. Regardless of the lack of nuclear arms. Presumably, the Crown Prince, is aware of these dangers, explaining the ground given so far.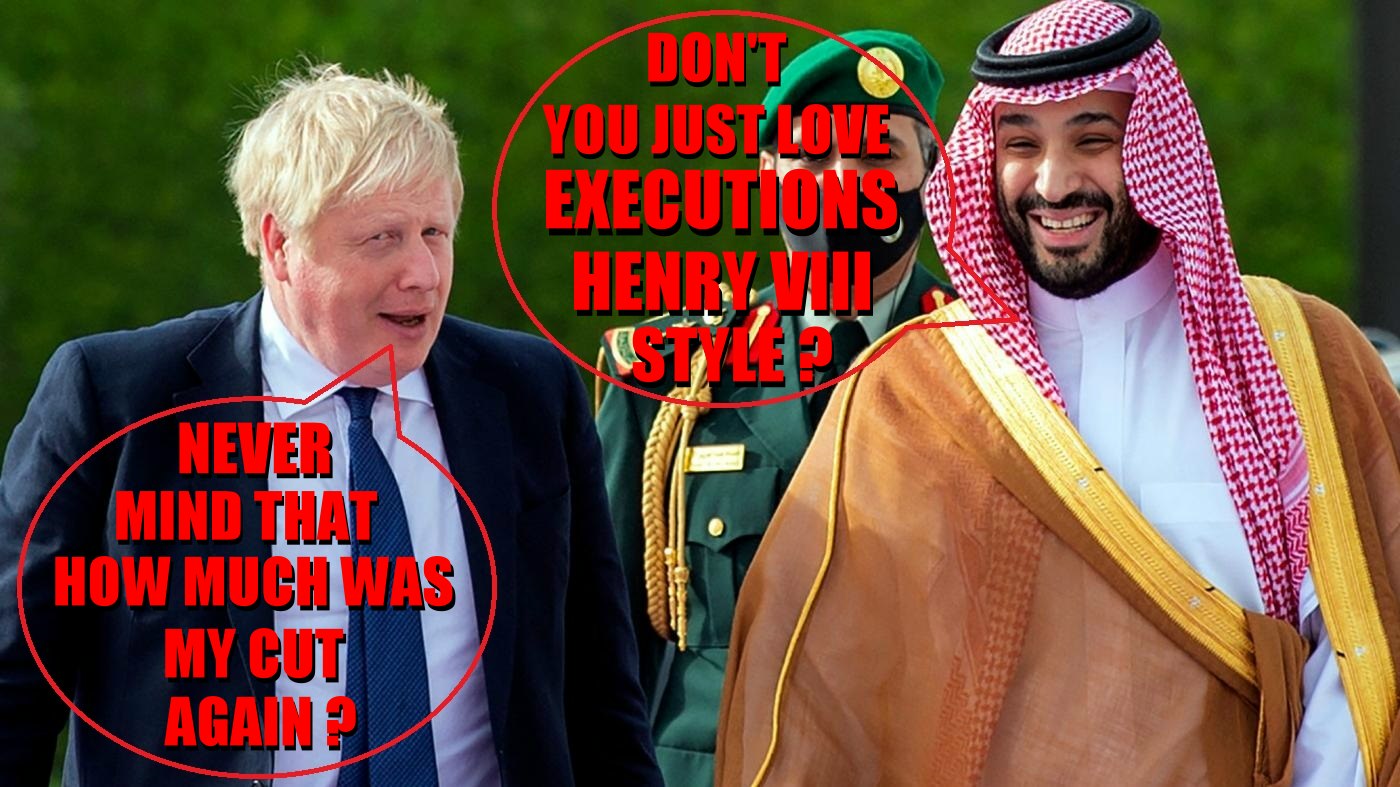 CROWN PRINCE

Mohammed was appointed crown prince on 21 June 2017, following the King's decision to depose Muhammad bin Nayef and make his own son the heir to the throne. The change of succession had been predicted in December 2015 by an unusually blunt and public memo published by the German Federal Intelligence Service, which was subsequently rebuked by the German government.

On the day Mohammed bin Salman became crown prince, U.S. president Donald Trump called him to "congratulate him on his recent elevation". Trump and Mohammed pledged "close cooperation" on security and economic issues, according to the White House, and the two leaders also discussed the need to cut off support for terrorism, the recent diplomatic dispute with Qatar, and the push to secure peace between Israel and the Palestinians. Mohammed told The Washington Post in April 2017 that without America's cultural influence on Saudi Arabia, "we would have ended up like North Korea."

CORRUPTION PURGE 2017

In May 2017, Mohammed publicly warned "I confirm to you, no one will survive in a corruption case - whoever he is, even if he's a prince or a minister". In November 2017, he ordered some 200 wealthy businessmen and princes to be placed under house arrest in The Ritz-Carlton, Riyadh. On 4 November 2017, the Saudi press announced the arrest of the Saudi prince and billionaire Al-Waleed bin Talal, a frequent English-language news commentator and a major shareholder in Citi, News Corp and Twitter, as well as over 40 princes and government ministers at the behest of the Crown Prince on corruption and money laundering charges.

Others arrested or fired in the purge included Prince Mutaib bin Abdullah, head of the Saudi Arabian National Guard; Minister of Economy and Planning Adel Fakeih; and the commander of the Royal Saudi Navy, Admiral Abdullah bin Sultan bin Mohammed Al-Sultan.

Those arrested in the Ritz Carlton were the subject of what became called "the night of beating". Most were beaten, and some were tied to walls in stress positions as part of torture by Saudi agents. The interrogators knew very little outside of the victims' assets within Saudi Arabia and wanted to know more about their off-shore holdings, while the victims did not know why they were detained. The detainees were threatened with blackmail. At one point, the interrogators told the victims to contact their bank managers in Geneva and elsewhere and ask for large sums of money, and were surprised due to their inexpertise, that the assets were not entirely in cash. Swiss banks identified some of the transactions as under duress and were able to stop some of them. During the proceedings, there was no due process nor plea bargains. U.S. officials described the actions as "coercion, abuse, and torture". Detainees were denied sleep, had their heads covered, and were beaten. Seventeen had to be hospitalised. After many days, the remaining detainees were moved to Al-Ha'ir Prison, while some released are banned from travelling abroad.

One hypothesis for the arrests was that they were part of a power grab on the part of Prince Mohammed. The New York Times wrote:

The sweeping campaign of arrests appears to be the latest move to consolidate the power of Crown Prince Mohammed bin Salman, the favorite son and top adviser of King Salman. The king had decreed the creation of a powerful new anticorruption committee, headed by the crown prince, only hours before the committee ordered the arrests.

Writing for The Huffington Post, University of Delaware professor of Islam and Global Affairs, Muqtedar Khan, speculated as to whether the removal of Al-Waleed bin Talal, a critic of Donald Trump, amounted to a coup. BBC correspondent Frank Gardner was quoted as saying that "Prince Mohammed is moving to consolidate his growing power while spearheading a reform programme". Yet "[i]t is not clear what those detained are suspected of."

Another hypothesis was that the purge was part of a move towards reform. Steven Mufson of The Washington Post argues that Mohammed "knows that only if he can place the royal family under the law, and not above as it was in the past, can he ask the whole country to change their attitudes relative to taxes [and] subsidies." An analysis from the CBC claimed that "the clampdown against corruption resonates with ordinary Saudis who feel that the state has been asking them to accept belt tightening while, at the same time, they see corruption and the power elite accumulating more wealth". Mohammed's reform agenda is widely popular with Saudi Arabia's burgeoning youth population, but faces resistance from some of the old guard more comfortable with the kingdom's traditions of incremental change and rule by consensus. According to a former British ambassador to Riyadh, Mohammed "is the first prince in modern Saudi history whose constituency has not been within the royal family, it's outside it. It's been young Saudis, particularly younger Saudi men in the street". The 2018 Arab Youth Survey found that nine out of ten 18–24 year-olds in the MENA region support Mohammed's campaign against corruption.

Robert W. Jordan, former U.S. ambassador to Saudi Arabia, said that "certainly Saudi Arabia has had a corruption problem for many years. I think the population, especially, has been very unhappy with princes coming in and grabbing business deals, with public funds going to flood control projects that never seem to get built... I would also say it's a classical power grab move sometimes to arrest your rivals, your potential rivals under the pretext of corruption".

HUMAN RIGHTS ABUSES

Mohammed heads a repressive authoritarian regime in Saudi Arabia. Human rights activists and women's rights activists in Saudi Arabia routinely face abuse and torture by the regime. Critics, journalists and former insiders are tortured and killed. The regime has targeted Saudi dissidents who are located abroad, most famously Jamal Khashoggi, a columnist of The Washington Post, who was murdered by the regime. Mohammed has justified the mass arrests of human rights activists as being as necessary for enacting reforms in Saudi Arabia.

In August that year, the human rights activist Israa al-Ghomgham and her husband, both arrested in 2015, were put under legal threat of beheading. Human Rights Watch warned that the al-Ghomgham case set a "dangerous precedent" for other women activists currently detained. HRW's Middle East director Sarah Leah Whitson said, "Any execution is appalling, but seeking the death penalty for activists like Israa al-Ghomgham, who are not even accused of violent behaviour, is monstrous. Every day, the Saudi monarchy's unrestrained despotism makes it harder for its public relations teams to spin the fairy tale of 'reform' to allies and international business." On 23 April 2019, 37 people, mostly Shia human rights activists involved in the Qatif conflict, were executed in one of the largest mass executions of the minority sect in the kingdom's history.

In August 2019, Loujain al-Hathloul's brother Walid informed that his sister was offered release on denying the human rights abuses committed against her in Saudi prison. Walid wrote on Twitter that the Saudi state security laid a proposal for Loujain to sign a document and appear on camera to deny that she had been tortured and sexually harassed in jail. He stated that Loujain mentioned to the family that she had been whipped, beaten, electrocuted in a chair, and harassed by masked men, who would wake her up in the middle of the night to shout threats at her in cell. Walid also tweeted that Loujain refused the offer proposed by Saudi authorities and "immediately ripped the document".

THE OIL BUSINESS

Mohammed's biggest bet was his plan to restore Saudi dominance in global oil markets by driving the new competition into bankruptcy, by keeping the oil price low enough for a long enough period. Saudi Arabia persuaded OPEC to do the same. A few small players went bankrupt, but American frackers only shut down their less-profitable operations temporarily, and waited for oil prices to go up again. Saudi Arabia, which had been spending $100 billion a year to keep services and subsidies going, had to admit defeat in November 2016. It then cut production significantly and asked its OPEC partners to do the same.

Saudi Arabia, OPEC's largest producer, has the second-largest amount of oil reserves in the world. On 28 September 2021, U.S. president Joe Biden's national security adviser, Jake Sullivan, met with Mohammed in Saudi Arabia to discuss the high oil prices. In October 2022 in protest of Saudi Arabia cutting oil production, U.S. National Security Council spokesman John Kirby said Saudi Arabia knew the cut would "increase Russian revenues and blunt the effectiveness of sanctions" and accused Saudi Arabia of "coercing" other oil producing countries to agree. The record-high energy prices were driven by a global surge in demand as the world quit the economic recession caused by COVID-19, particularly due to strong energy demand in Asia.

The relations between Russia and Saudi Arabia evolved under Mohammed, granting the two nations the ability to conspire in oil export decisions.

After Russia invaded Ukraine in 2022, Saudi Arabia declined U.S. requests to increase oil production and thus undercut Russia's war finances. The Wall Street Journal wrote in April 2022 that the U.S.-Saudi relationship was at "its lowest point in decades." In April 2022, CIA director William Burns traveled to Saudi Arabia to meet with Mohammed, asking him to increase the country's oil production. They also discussed Saudi weapons purchases from China.

Relations between the United States and Saudi Arabia became weak after OPEC+ announced a cut in oil production by two million barrels a day. The US government is angered by the move, accusing Saudi Arabia of siding with Russia in its war against Ukraine. The Saudi government denied these claims, claiming that the move was not politically motivated but to bring stability in global oil markets.

RUSSIA

Under Mohammed's leadership, Saudi Arabia strengthened its relationship with Russian leader Vladimir Putin. In 2016, Mohammed signed an agreement to cooperate with Russia in global oil markets. After Mohammed was accused of murdering Jamal Khashoggi, Putin was one of few world leaders to publicly embrace Mohammed. In 2021, Mohammed signed a military cooperation agreement with Russia.
When the former Soviet KGB intelligence officer invaded the Ukraine. He brought the world closer to potential all out thermonuclear World War Three. A rather drastic way of reducing global population. But, hey, we are headed for virtual human extinction from climate warming. So, maybe the quicker alternative is preferred. It has happened before in Earth's history. Dinosaur remains are proof that the planet can stage a comeback. With new rulers, who might actually heed the failings of this century.
UNTRUSTWORTHY VILLAIN
Now the Saudi crown prince is the villain, an untrustworthy dictator who refuses to abide by the old bargain in which the US provided protection in return for subservience.

MBS's mistake is to pursue his own national interest, namely replenishing the Saudi coffers with much-needed oil revenues and benefitting from the rise in energy prices, while also being exposed to global inflation as it continues to rely on a wide range of essential imported goods, now at premium prices.

The Saudi crown prince is not someone who thinks in terms of a balance between loss and gain. He is determined to gain at all costs, even at the expense of his overlords in Washington.

In a recent article in the WSJ, MBS is described as exhibiting infantile tendencies as he welcomed US national security envoy, Jake Sullivan, dressed in shorts and yelled at him when he uttered the name of Khashoggi.

Previously, his attire would have been praised for being casual and modern, reflecting his reformist agenda and commitment to youth culture. Now the same attire is interpreted as a sign of disrespect and childishness.

MARCH 2022 BORIS JOHNSON - GO BETWEEN

British Prime Minister Boris Johnson arrived in Riyadh in the middle of a state massacre. On Saturday, Saudi Arabia broke its record for mass executions when official media announced that 81 people had been put to death. Three others were executed the day before the prime minister arrived.

With the whole world occupied by the Ukraine crisis and rising energy prices, Saudi Crown Prince Mohammed bin Salman apparently felt it was the right moment for such large-scale executions. He knows that the future of many western leaders, notably Johnson and US President Joe Biden, along with global economic recovery after two years of Covid-19 inflation, depend on securing cheap oil and gas.

This was the crown prince's historical moment to flex his muscles and demand that the West treat him with respect, after three years of being considered a pariah. He is impatiently waiting for rehabilitation in Washington, which Biden could seal with a handshake.

Did Johnson deliver Biden's message - that all this is dependent on the crown prince increasing oil production in order to lower prices and save the world from further economic turmoil?

In a recent interview with the Atlantic, asked whether the US misunderstood something about him, bin Salman replied: "Simply, I do not care." He maintained that no other country has the right to interfere in how he handles his own subjects. Apparently, executions, detentions, unlawful treatment of prisoners, and various other human rights violations are all matters of national sovereignty.

In short, if the West wants cheap oil, they must tolerate his excesses and executions, rather than bringing such matters to the negotiating table. Other powers, namely Russia and China, do exactly that.

MUSCLE FLEXING

Beyond his rhetoric, the crown prince is desperate to be recognised in Washington as the future king and to have Biden deal with him directly, rather than addressing his aging father, King Salman (who recently came out of hospital after "successful medical tests").

Indeed, bin Salman knows very well that his future depends on Washington engaging with him directly. He can flex his muscles at home and carry out as many executions as he wishes, but to secure the throne, he ultimately needs Washington, with Britain serving as a facilitator and provider of military technology. While the US continues to be number one in arming Saudi Arabia, Britain comes second on the list.

The crown prince also wants both the US and Britain, in addition to other western countries, to stop lecturing him on climate change and clean energy. Oil wells that bring in billions of dollars, sovereign wealth, global political status, and the acquiescence of subjects cannot be replaced by solar panels.

Another factor is the ill-fated, Saudi-led war in Yemen, made possible because both the US and Britain have provided arms and shielded the country from international criticism at the United Nations and other forums. While this help has not secured the victory that bin Salman hoped for, it has exposed western hypocrisy when it comes to authoritarian rulers they need. Yemenis, who have neither blonde hair nor blue eyes, are not high on the list of concerns in the West at the moment.

Like other dictators, bin Salman does not care about his reputation. But in so-called democracies, a certain level of consistency and decency should be expected, especially when western countries frequently lecture the world about human rights and moral foreign policy.
MEANTIME
COP 28 takes over the climate change baton from COP 27 at Egypt's Sharm El Sheikh city. The twenty-eighth Conference of the Parties is due to take place from 30th November to 12th December 2023 at the Expo City, Dubai, United Arab Emirates, UAE.
It is the wealthy billionaires who are giving nothing back. With politicians in the pockets of those contributing to party funds, to keep a dysfunctional system going. Hence, apart from a $Green-Dollar, we may also need a Wealth Tax. With such taxes going to pay off national debts, 100% transparently, and corruption free. If all countries unanimously declared a debt Moratorium, with each of them devaluing their currency, we'd have an inflation free world. Provided, that those doing so, stopped building:
1. Houses that reek of CO2.
2. Cars and trucks that pump toxic greenhouse gases into the atmosphere
3. Ships that pollute the air
4. Factories that swallow electricity like there is no tomorrow
And, immediately:
5. Ban coal for domestic and export energy production
6. Embark on a wind turbine and PV farm building programme
7. Engage more proactively in electric and hydrogen infrastructure.
8. Plant more trees in sustainable fashion to exceed use threefold
9. Routinely monitor politicians and civil servants for bribes and favours using anti-money laundering algorithms
10. Sign up to a $Green or $Agri dollar, index linked to sustainable food and energy production
It won't happen of course. Because the World Bank and International Monetary Fund (IMF) are the greed driven culprits, who have engineered the present climate crisis, in fueling kleptocratic empire building. Instead of cautious restraint.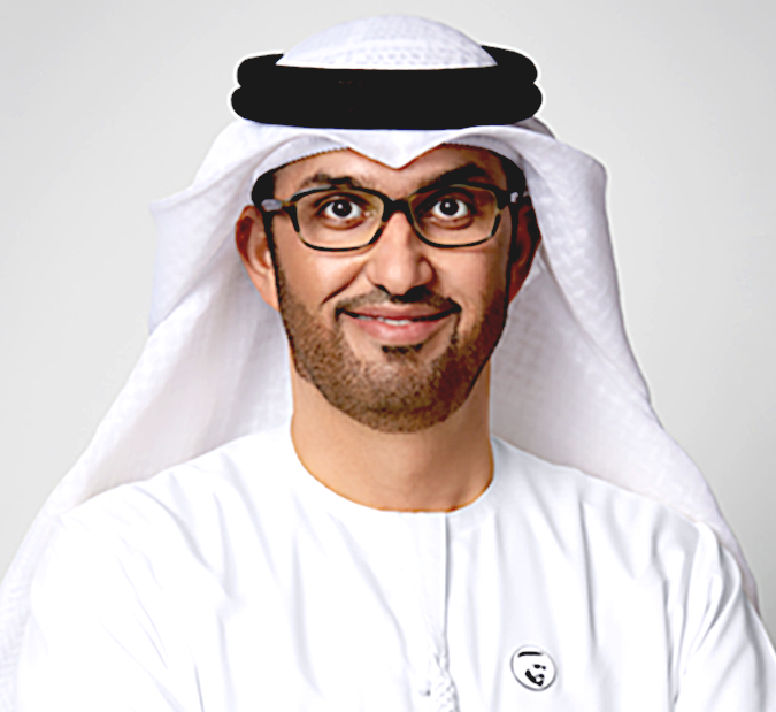 INTERNATIONAL FINANCIAL MORATORIUM - Why not just cancel all debts, in return for pledges not to build any more houses, factories, vehicles and vessels, that are not 100% zero emission. The banks do not need the money - and it is only paper. They are the drivers of global warming. Just stop the clock! With Natioanal Debts cancelled, and all currency index linked to an $Agri-Dollar, there will be zero inflation. At least, that is the theory. But, we also need to hammer corruption in politics. Really and truly tighten against procurement fraud and cash for favours. Politicians would need to be digitally monitored 100% of the time, measuring assets against income.

UAE announces diverse leadership team for COP28, that will run at Expo City Dubai from November 30–December 12, focused on raising global climate ambition. The UAE will host COP28, the annual climate summit, at Expo City, Dubai, from 30th November - 12th December, 2023.
...
SIX (SUGGESTED) STEPS TOWARD A COOLER PLANET - FOR ENLIGHTENED NATIONS
1. TRANSPORT: Phase out polluting vehicles. Governments aim to end the sale of new petrol, and diesel vehicles by 2040 but have no infrastructure plan to support such ambition. Such infrastructure should exceed the performance of fossil fuel filling stations, prolong EV battery life and provide power grids with a measure of load leveling. Any such system should seek to obviate the provision of millions of fast charge points to include fuel cell cars, where implementation could otherwise prove to be a logistical nightmare. This may involve international agreement as to energy storage format and statute to steer OEM vehicle makers to collaborate as to future proofing, to include green hydrogen.
Marine transport can be carbon neutral given the right policy incentives, with phased transition in specific stages such as not to unduly penalize present investment in LNG shipping and other recent MARPOL compliant IC powered vessels. Future cargo vessel should be at least in part powered by renewable solar and/or wind energy, on the road to zero carbon, making allowances for technology catch-up. A scrappage scheme might encourage fleet operators to accelerate shipping upgrades, and a fund for radical innovation that would not otherwise qualify under in-situ programmes (such as Horizon Europe) might be introduced - with fast-track, reduced, form-filling and open-loop decision making, such that applications may be tweaked rather than struck out.
Air travel powered by kerosene should attract hefty mitigation offset, where low carbon alternatives should be encouraged such as electric air transport.
2. RENEWABLES: Renewable energy should replace carbon-based fuels (coal, oil and gas) in our electricity for homes, factories, heating and transport. Coal and nuclear power plants should be phased out.
3. HOUSING: On site micro or macro generation is the best option, starting with new build homes that are both affordable and sustainable by design to replace crumbling housing stocks. Encourage building in timber to provide carbon lock from a renewable natural resource. Planning policies should be updated to outlaw unsustainable development, with harsh financial penalties for kleptocratic local authorities, especially those with a history of corrupt practices (from historic similar fact evidence files).
4. AGRICULTURE: We need to grow more trees to absorb carbon emissions from a growing population, unregulated/unrestricted air travel. New homes should be timber where practical as a priority. We should promote reductions in food waste and the eating of foods that use less energy to produce. Educate children on these matters in schools and via campaigns such as no meat Mondays, should be part of ordinary study. Polluted fish from fisheries, might be replaced with fish farmed by aquaculture inland, rather than risk carcinogens from our seas.
5. INDUSTRY: Factories should be aiming for solar heating and onsite renewable energy generation. EV parking and even service facilities should be part of new industrial estates as part of any building permissions - with subsidies or tax reductions as incentives to property developers.
6. POLITICS: - National governing bodies need to adopt rules to eliminate administrative wastages, to include scaling down spending on (showboat) war machines, increasing spend on educating the public and supporting sustainable social policies that mesh with other cultures. This includes fostering policies and making funds available to close links in the technology chain to make up for lost time. Kleptocratic empire building must cease in the search for natural equilibrium. Most important of all, corruption must cease in favour of 100% transparency, with politicians, civil servants and fraudulent procurement contracts, the subject of anti-money-laundering computer checks, using the same algorithms to combat terrorism. Because, corruption is the enemy of a truly sustainable Circular Economy, otherwise known as Blue Growth Economics.
COP OUT DIRTY DOZEN - IN ORDER OF CO2, METHANE GLOBAL % VOLUME & COAL FIRED INSANITY
Chinese President

Xi Jinping

US President

Joe Biden

EU President

Ursula von der Leyen

Indian PM (Russian Ally?)

Narendra Modi

Vladimir Putin (War Criminal)

Russian PM

Japanese PM

Fumio Kishida

Han Duck-soo

South Korean PM

Mohammed bin Salman

Saudi Arabian Crown Prince

Justin Trudeau

Canadian PM

Luiz Inácio Lula da Silva

Brazilian PM

Joko Widodo

Indonesian President

Anthony Albanese

Australian PM
1995 COP 1, BERLIN, GERMANY
1996 COP 2, GENEVA, SWITZERLAND
1997 COP 3, KYOTO, JAPAN
1998 COP 4, BUENOS AIRES, ARGENTINA
1999 COP 5, BONN, GERMANY
2000:COP 6, THE HAGUE, NETHERLANDS
2001 COP 7, MARRAKECH, MOROCCO
2002 COP 8, NEW DELHI, INDIA
2003 COP 9, MILAN, ITALY
2004 COP 10, BUENOS AIRES, ARGENTINA
2005 COP 11/CMP 1, MONTREAL, CANADA
2006 COP 12/CMP 2, NAIROBI, KENYA
2007 COP 13/CMP 3, BALI, INDONESIA
2008 COP 14/CMP 4, POZNAN, POLAND
2009 COP 15/CMP 5, COPENHAGEN, DENMARK
2010 COP 16/CMP 6, CANCUN, MEXICO
2011 COP 17/CMP 7, DURBAN, SOUTH AFRICA
2012 COP 18/CMP 8, DOHA, QATAR
2013 COP 19/CMP 9, WARSAW, POLAND
2014 COP 20/CMP 10, LIMA, PERU
2015 COP 21/CMP 11, Paris, France
2016 COP 22/CMP 12/CMA 1, Marrakech, Morocco
2017 COP 23/CMP 13/CMA 2, Bonn, Germany
2018 COP 24/CMP 14/CMA 3, Katowice, Poland
2019 COP 25/CMP 15/CMA 4, Santiago, Chile
2020 COP 26/CMP 16/CMA 5, Glasgow, Scotland
2021 COP 26/ Glasgow, Scotland 1-12 November
2022 COP 27/ Sharm El-Sheikh, Egypt, 6-18 November
2023 COP 28/ Expo City, Dubai, UAE, 30 Nov - 12 Dec
DESERTIFICATION COP HISTORY
| | |
| --- | --- |
| COP 1: Rome, Italy, 29 Sept to 10 Oct 1997 | COP 9: Buenos Aires, Argentina, 21 Sept to 2 Oct 2009 |
| COP 2: Dakar, Senegal, 30 Nov to 11 Dec 1998 | COP 10: Changwon, South Korea, 10 to 20 Oct 2011 |
| COP 3: Recife, Brazil, 15 to 26 Nov 1999 | COP 11: Windhoek, Namibia, 16 to 27 Sept 2013 |
| COP 4: Bonn, Germany, 11 to 22 Dec 2000 | COP 12: Ankara, Turkey, 12 to 23 Oct 2015 |
| COP 5: Geneva, Switzerland, 1 to 12 Oct 2001 | COP 13: Ordos City, China, 6 to 16 Sept 2017 |
| COP 6: Havana, Cuba, 25 August to 5 Sept 2003 | COP 14: New Delhi, India, 2 to 13 Sept 2019 |
| COP 7: Nairobi, Kenya, 17 to 28 Oct 2005 | COP 15: 2020 |
| COP 8: Madrid, Spain, 3 to 14 Sept 2007 | COP 16: 2021 |
BIODIVERSITY COP HISTORY
| | |
| --- | --- |
| COP 1: 1994 Nassau, Bahamas, Nov & Dec | COP 8: 2006 Curitiba, Brazil, 8 Mar |
| COP 2: 1995 Jakarta, Indonesia, Nov | COP 9: 2008 Bonn, Germany, May |
| COP 3: 1996 Buenos Aires, Argentina, Nov | COP 10: 2010 Nagoya, Japan, Oct |
| COP 4: 1998 Bratislava, Slovakia, May | COP 11: 2012 Hyderabad, India |
| EXCOP: 1999 Cartagena, Colombia, Feb | COP 12: 2014 Pyeongchang, Republic of Korea, Oct |
| COP 5: 2000 Nairobi, Kenya, May | COP 13: 2016 Cancun, Mexico, 2 to 17 Dec |
| COP 6: 2002 The Hague, Netherlands, April | COP 14: 2018 Sharm El-Sheikh, Egypt, 17 to 29 Nov |
| COP 7: 2004 Kuala Lumpur, Malaysia, Feb | COP 15: 2020 Kunming, Yunnan, China |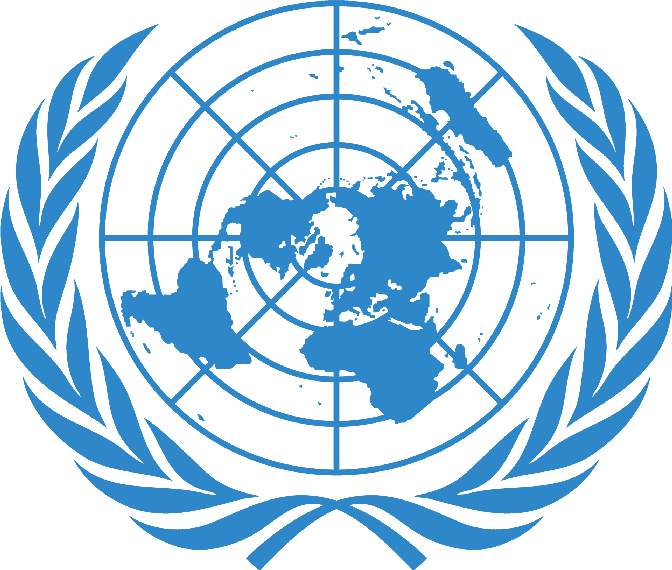 CONTACTS
Floor 3
2 America Square,
London EC3N 2LU
United Kingdom

TEL: +44 (0)20 7871 0173
FAX: +44 (0)20 7871 0101

info@climateactionprogramme.org
https://www.energyconnects.com/opinion/features/2023/january/dr-sultan-al-jaber-appointed-cop28-uae-president-designate/
https://carsandyachts.com/trending/40-of-the-most-bizarre-things-you-would-only-ever-find-in-the-emirate-of-dubai-story
http://www.climateactionprogramme.org