The UN Climate Change Conference in Sharm el-Sheik, Egypt, is hosted by President Abdel Fattah el-Sisi, with Simon Stiell appearing as United Nations representative (Executive Secretary of the UN Framework Convention on Climate Change UNFCCC), at COP27.

Egypt's presidency is seen by some as controversial because of its poor record on human rights, where, since coming to power in 2013, the administration has overseen a widespread crackdown on dissent. With a claimed 65,000 political prisoners currently behind bars, according to the Arabic Network for Human Rights Information estimates.
We should perhaps look at that information in the context of a country that helped to draft the Universal Convention of Human Rights after WWII; the United Kingdom. It is alleged that Britain has steadfastly clamped down on dissent, such as whistle-blowing on planning fraud and police corruption. Not to mention issue with the mistreatment of asylum seekers. And, where their is a documented case of injustice in the form of an unfair hearing that was carefully crafted by the Crown Prosecution Service, to in-effect, deny the victim a fair trial. The victim in this case was trying to expose fraud over many years perpetrated by the Wealden District Council, in Sussex, England. It is alleged that the council concerned had conspired with Sussex police to prevent reported crimes from being investigated.
Where the victim of this fraudulent activity would not let up, he claims he was then framed by Sussex police. Where he was becoming more active in planning advocacy, and winning a number of cases. But crucially, this council's fraud was slowly being unraveled, by archaeological experts, who proved by expert survey that Wealden had lied consistently to the Planning Inspectorate and several High Court judges in London. Meaning that public funds were obtained by fraudulent means, and used illegally. Malfeasance, following misfeasance in public office, if malice (discrimination) is involved. As alleged here.
The alleged frame up situation was enabled by Lord David Blunkett, when he crafted statute that made those accused of a sexual offence, guilty until proven innocent. Instead of innocent until proven guilty. To really hit the nails home into their victim's coffins, in tandem with the Article 10 violation, Legal Aid was also cut back to such low levels, that a proper defence could not be mounted. Ending in a strike by barristers - to no avail. The UK is at an all time low, as head of the Commonwealth.
Using these tools, a police force can gain a false conviction with ease. Since they control the crime scene. So, only collect evidence to support their case, leaving out evidence that supports innocence - notwithstanding the codes relating to conducting investigations. In this particular case the Sussex force went one stage further, not using their forensic expert, but employing a person who was working for the same NHS trust, and the "Claimant's" mother. Leading us to a double whammy of conflicts of interest. Since it is established law in the UK, and common sense in just about every developed nation, that where there is prejudice of any kind, that invalidates the proceedings: R v Sussex Justices 1924.
Hence it was that a person was convicted of rape, but the so-called "Claimant" was as a matter of fact; still a virgin. Intact, at the time when she was only partially examined - because that was the indication at stage one. Deliberately leaving out the second stage of a proper examination, because the Doctor conducting the examination realised at the first stage of the inspection, that the female subject was intact: "the hymen could not be opened, even with labial traction."
The correct procedure then involved a second stage, where measurements should have been take with a colposcope. In country's like Africa, virginity tests are common before marriage. But, being in the same NHS Trust, as the so-called Claimant's mother (and grandmother) the Doctor appears to have decided that if she conducted the measurements in stage 2, the police would have no chance of gaining a conviction, and the case would then fall at the first hurdle. Proving the Claimant to be a liar. But then the objective was to silence the whistleblower. And they could not have that. The Doctor concerned was thus a stooge. A conspiracy appears to have been hatched, allegedly, to sidestep the inconvenient facts (virginity), and only push on what they must have known was misleading evidence (at best), or fraudulent evidence (at worst).
The colposcope stage was omitted, deliberately and with malice aforethought. Such as to be able to mislead the Jury.
The victim asked his solicitor and barrister to challenge the so-called medical evidence, and they refused. [Italy V Artico] [Boodram V Trinidad & Tobago] They did nothing to prevent the misleading evidence going before the Jury. They (in effect) became party to the alleged conspiracy. Allegedly.
This is and was particularly irksome for the then Queen Elizabeth and now King Charles III. Since her son, the King's brother, Prince Andrew, was accused of under age sex with a minor, Virginia Roberts. Settling substantial damages out of court, to avoid a prosecution.
Where Article 13 is not included in the British 'Human Rights Act 1998,' there is no effective remedy. Other than an audience with the King. At least that is how it appears.
The Criminal Case Review Commission were asked to look at the virginity and other issues, and refer the matter to the Court of Appeal, but they refused. An application to the High Court for a Judicial Review seeking leave to challenge the CCRS's decision, was also refused.
Thus, in the UK, it appears there are many cases of wrongful conviction, without any recourse to rectification in law. Other than petitioning the King. In our view this constitutes Mental Torture, being far from effective. More ineffective.
Thus, Egypt's human rights record seems relatively honest, in light of these revelations. Yet to be tested in any international venue, such as the European Court of Human Rights (who said there was a domestic remedy) or the International Court of Justice in the Hague.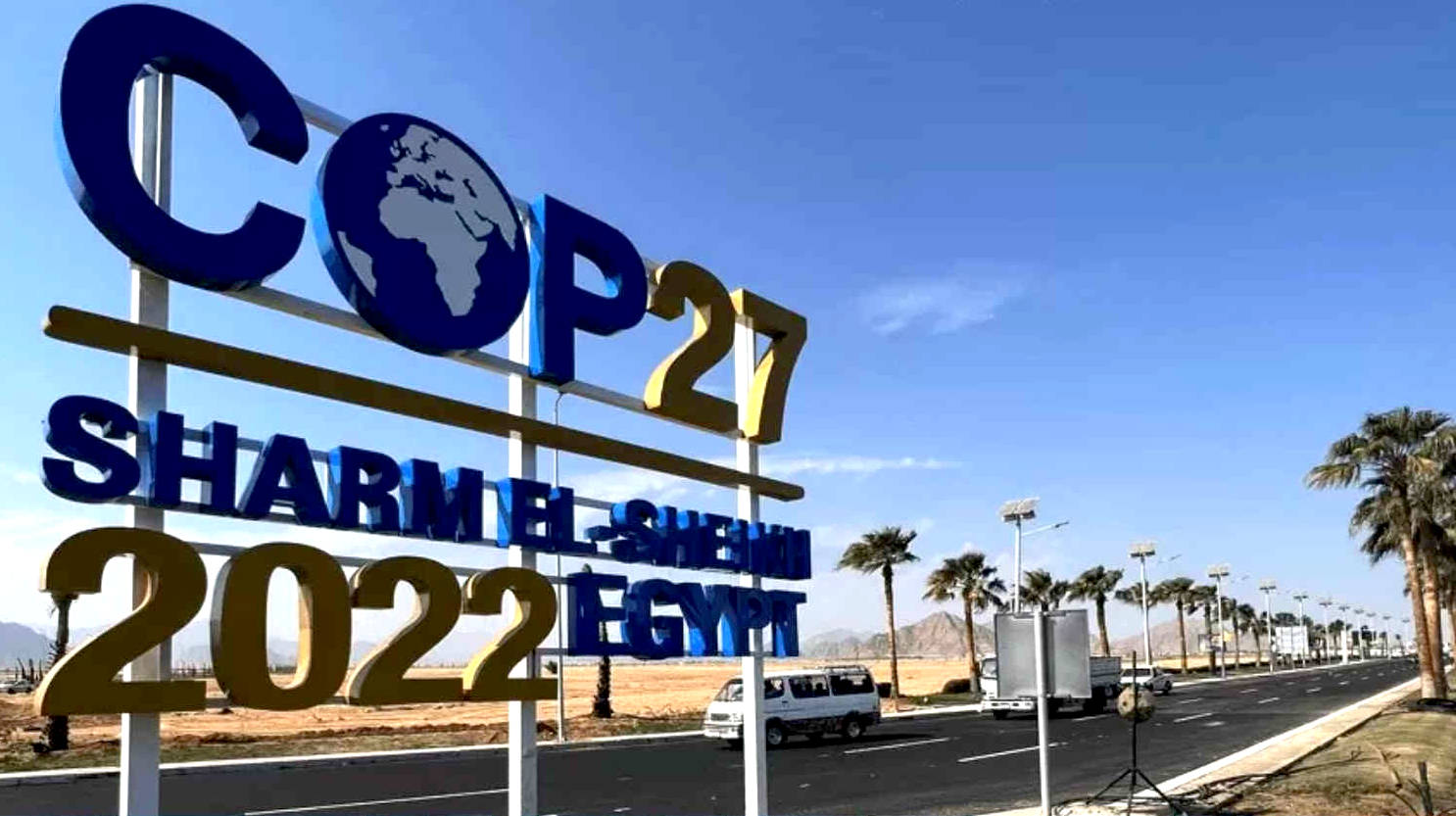 Abdel Fattah Saeed Hussein Khalil el-Sisi (born 19 November 1954) is an Egyptian politician and retired military officer who has served as the sixth and current president of Egypt since 2014. Before retiring as a general in the Egyptian military in 2014, Sisi served as Egypt's deputy prime minister from 2013 to 2014, as its minister of defense from 2012 to 2013, and as its director of military intelligence from 2010 to 2012. He was promoted to the rank of Field Marshal in January 2014.

Sisi was born in Cairo in 1954. As a young man, he joined the Egyptian Army and held a post in Saudi Arabia before enrolling in the Egyptian Army's Command and Staff College. Sisi received additional training at the Joint Services Command and Staff College in the United Kingdom in 1992, and at the United States Army War College in Carlisle, Pennsylvania, in 2006. Before becoming director of military intelligence in 2010, he served as a mechanized infantry commander.

After the Egyptian revolution of 2011 and election of Mohamed Morsi to the Egyptian presidency, Sisi was appointed Minister of Defense by Morsi on 12 August 2012, replacing the Hosni Mubarak-era Hussein Tantawi. As the minister of defense, and ultimately commander in chief of the Egyptian Armed Forces, Sisi was involved in the military coup that removed then-president Morsi from office on 3 July 2013, in response to the June 2013 Egyptian protests. Morsi was replaced by an interim president, Adly Mansour, who appointed a new cabinet. Demonstrations, sit-ins, and violent clashes between supporters of Morsi and security forces followed, culminating in the Rabaa massacre.

On 26 March 2014, in response to calls from supporters to run for the presidency, Field Marshal el-Sisi retired from his military career and announced that he would run as a candidate in the 2014 presidential election. The election, held between 26 and 28 May, featured one opponent, Hamdeen Sabahi, saw 47% participation by eligible voters, and resulted in Sisi winning in a landslide victory with 97% of the vote. Sisi was sworn into office as President of Egypt on 8 June 2014.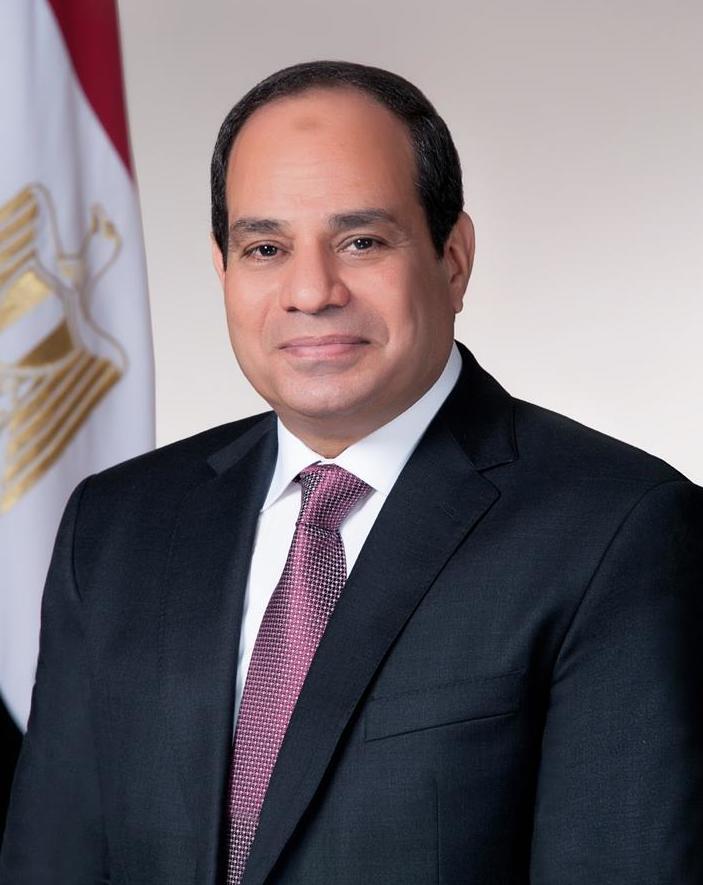 ECONOMIC REFORMS

Sisi, who is reportedly facing a severe economic ordeal in Egypt, has decided to raise fuel prices by 78 percent as an introduction to cut the subsidies on basic food stuffs and energy, which eat up nearly a quarter of the state budget.
The Egyptian government has always provided these subsidies as a crucial aid to millions of people who live in poverty, fearing people's anger in five years time. Egypt has spent $96 billion on energy subsidies in a decade which made petrol in Egypt among the world's cheapest. Cutting the energy subsidies will save £E51 billion. The government hopes the decision will benefit services such as health and education. Sisi also raised taxes on alcohol and cigarettes, applying a flat tax on local and imported cigarettes to between 25 and 40 cents per pack, as well as new property taxes, and plans to introduce a new scheme for value-added taxes. Chicken prices would reportedly rise by 25 percent days after the decision because of added transportation costs. Mini-bus and taxi fares were raised by about 13 percent.
Slashing subsidies was recommended by international financial institutions, but no Egyptian leader had managed to broach the issue, fearing unrest in a country where nearly 30 percent of the population live in poverty and rely on government aid. President Sisi defended the decision to raise fuel prices, saying it was "bitter medicine" that should have been taken before and was "50 years late" but was not taken, as governments feared a backlash like the Bread Riots of 1977. Sisi, who had previously accepted only half of his own pay, called on Egyptians to make sacrifices, vowing to repair an economy growing at the slowest pace in two decades. Sisi warned Egyptians of more pain over the next two years from economic problems that he said had accumulated over the last four decades and needed to be fixed. Egypt also paid more than $6 billion it owed to foreign oil companies within two months. By March 2015 after 8 months of Sisi's rule, Egypt's external debt fell to $39.9 billion, a drop of 13.5 percent.
This kind of situation is now faced by Rishi Sunak, after years of racking up National Debts of some £2.26 trillion pounds. This to pay for election promises the Conservative, and before them, the Labour parties, must have known was an economic black hole. Being undeliverable in the long term.

As a result of the economic reforms, Moody's raised Egypt's credit ratings outlook to stable from negative and Fitch Ratings upgraded Egypt's credit rating one step to "B" from "B−". Standard & Poor's rated Egypt B-minus with a stable outlook and upgraded Egypt's credit rating in November 2013. On 7 April 2015, Moody's upgraded Egypt's outlook from Caa1 to B3 with stable outlook expecting real GDP growth in Egypt to recover to 4.5% year-on-year for the fiscal year 2015, which ends in June, and then to rise to around 5%–6% over the coming four years compared to 2.5% in 2014.

In May 2015, Egypt chose the banks to handle its return to the international bond market after a gap of five years marking a return of economic and political stability in the country after the revolution of 2011. However, in early 2016 the Egyptian pound suffered from devaluation: in February when the pound was allowed to float briefly, its value reduced rapidly from £E7.83 per US dollar to £E8.95 per dollar, resulting in increased prices for everyday goods.
This is much the same in the UK, with pensioner's savings being devalued in real terms. But still the voters stay with Conservative and Labour governments.
What seem relatively obvious and simple, is to concentrate on renewables, sustainable farming, and sustainable transport. Coupled with affordable housing and industry fueled by wind and solar power. As it happens, using hydrogen as the energy storage medium.
By this means the economy could recover with energy being a major export - to balance the books, as the world shifts from fossil fuels, such as coal and oil. That are choking the planet with carcinogenic fumes.
Where transport is rapidly heading towards zero emissions, even with air travel and cruise ships capable of running on hydrogen. Tourism would then be zero carbon. Making it possible for holidays to the Great Pyramids at Giza, and the River Nile, with a clean conscience.

ENERGY POLICY

Considered its worst in decades, Egypt's energy crisis that helped inflame the protests against former president Mohamed Morsi continued to grow in Sisi's first months in office, challenging the new government. Due to shortage in energy production, growing consumption, terrorist attacks on Egypt's energy infrastructure, debts to foreign oil companies and the absence of the needed periodic maintenance of the power plants, the energy blackout rates in Egypt rose to unprecedented levels, with some parts of the country facing around six power cuts a day for up to two hours each. In August 2014, daily electricity consumption hit a record high of 27.7 gigawatts, 20% more power than stations could provide. The next month Egypt suffered a massive power outage that halted parts of the Cairo Metro, took television stations off the air, and ground much of the country to a halt for several hours because of the sudden loss of 50 percent of the country's power generation. Sisi, on his part, said that the idler would be held accountable and promised to partially solve the economic crisis by August 2015, and that, beginning with December that year, the crisis will be dealt with entirely.
Both long-term and short-term plans were introduced. In the short-term, Egypt signed a contract with General Electric (GE) to provide the country with 2.6 gigawatts by the summer of 2015. The first phase entered service in June and the final phase was expected to be completed by the end of August, making it one of the fastest energy transferring operations in the world according to GE. In June, Sisi's administration stated that for the first time in years, Egypt achieved a surplus in power generating capacity estimated at 2.9 gigawatts. In the long-term, Egypt paid more than $6 billion it owed to foreign oil companies between January and March. Energy contracts were placed as a top priority in the Egypt Economic Development Conference in March 2015, resulting in a $9 billion contract with Siemens to supply gas and wind power plants to boost the country's electricity generation by 50 percent, in addition to an energy deal worth $12 billion (£E91.5 billion) with BP to provide the country with an extra quarter of local energy production. Sisi also stated that Egypt is not just solving its energy crisis, but rather seeking to become a "global hub for energy trading." In Nicosia on 21 November 2017 he met President of Cyprus Nicos Anastasiades and the Prime Minister of Greece Alexis Tsipras. They encouraged and welcomed private sector initiatives of energy infrastructure projects, important for energy security of all three countries such as the EuroAfrica Interconnector, interconnector between Greek, Cypriot, and Egypt power grids via submarine power cable of length around 1,619-kilometre (1,006 mi).

NATIONAL PROJECTS

In August 2014, President Sisi initiated a new Suez Canal, a parallel channel running about one-third the length of the existing waterway, which would double capacity of the existing canal from 49 to 97 ships a day. The new canal is expected to increase the Suez Canal's revenues by 259% from current annual revenues of $5 billion. The project cost around 60 billion Egyptian-pounds ($8.4 billion) and was fast-tracked over a year. Sisi insisted funding come from Egyptian sources only. The new canal was inaugurated on schedule on 6 August 2015.

Sisi also introduced the Suez Canal Area Development Project which would involve development of five new seaports in the three provinces surrounding the canal, a new industrial zone west of the Gulf of Suez, economic zones around the waterway, seven new tunnels between Sinai and the Egyptian home land, building a new Ismailia city, huge fish farms, and a technology valley within Ismailia.

Sisi also started the National Roads Project, which involves building a road network of more than 4,400 kilometres and uses 104 acres of land, promising that there are many development and reconstruction campaigns for Egypt to reduce the unemployment rate and increase the poor's income.

An ambitious plan to build a new city near Cairo to serve as the country's new capital was announced during the Egypt Economic Development Conference. Located east of Cairo approximately midway between Cairo and Suez, this proposed new capital of Egypt is yet to be formally named and is intended to relieve population pressures from the greater Cairo area.

President Sisi has set a national goal of eliminating all unsafe slums in two years. The first stage of the project was inaugurated on 30 May 2016 containing 11,000 housing units built at a cost of £E1.56 billion (US$177.8 Million). Funding was provided by the "Long Live Egypt" economic development fund in collaboration with civilian charitable organizations. The ultimate goal is the construction of 850,000 housing units with additional stages in processes funded in the same manner.

An agricultural plan, under the name "New Delta Project", aims to expand the Egyptian Delta and construct housing and farmlands westwards to increase Egypt's food sufficiency and general agricultural production.
https://dailynewsegypt.com/2022/11/06/egypt-foreign-minister-sameh-shoukry-elected-as-cop27-president/
CONTACTS

Sharm El-Sheikh International Convention Center (SHICC)
EL Salam Road, Um Marikha Bay, South Sinai Governorate

Tel: +20 (69) 360 4110
....


1995 COP 1, BERLIN, GERMANY
1996 COP 2, GENEVA, SWITZERLAND
1997 COP 3, KYOTO, JAPAN
1998 COP 4, BUENOS AIRES, ARGENTINA
1999 COP 5, BONN, GERMANY
2000:COP 6, THE HAGUE, NETHERLANDS
2001 COP 7, MARRAKECH, MOROCCO
2002 COP 8, NEW DELHI, INDIA
2003 COP 9, MILAN, ITALY
2004 COP 10, BUENOS AIRES, ARGENTINA
2005 COP 11/CMP 1, MONTREAL, CANADA
2006 COP 12/CMP 2, NAIROBI, KENYA
2007 COP 13/CMP 3, BALI, INDONESIA
2008 COP 14/CMP 4, POZNAN, POLAND
2009 COP 15/CMP 5, COPENHAGEN, DENMARK
2010 COP 16/CMP 6, CANCUN, MEXICO
2011 COP 17/CMP 7, DURBAN, SOUTH AFRICA
2012 COP 18/CMP 8, DOHA, QATAR
2013 COP 19/CMP 9, WARSAW, POLAND
2014 COP 20/CMP 10, LIMA, PERU
2015 COP 21/CMP 11, Paris, France
2016 COP 22/CMP 12/CMA 1, Marrakech, Morocco
2017 COP 23/CMP 13/CMA 2, Bonn, Germany
2018 COP 24/CMP 14/CMA 3, Katowice, Poland
2019 COP 25/CMP 15/CMA 4, Santiago, Chile
2020 COP 26/CMP 16/CMA 5, Glasgow, Scotland
2021 COP 26/ Glasgow, Scotland 1-12 November
2022 COP 27/ Sharm El-Sheikh, Egypt, 6-18 November