Island Nations see COP27 as a crucial international summit that has the potential to turn the tide on global warming and avert the worst effects of climate change. Island Nations are planning to use this important opportunity by combining their knowledge of resilient, sustainable islands, with proven ability to successfully collaborate with island communities around the world, to amplify the voices and knowledge of islanders to get in front of a global audience.
FINANCE
Financing the island shocks from climate change is one on the main topics on the Agenda.
The COP 27 took place in Egypt's Sharm El Sheikh city from 6 to 18th November 2022.
Egypt's minister of foreign affairs, Sameh Shoukry, is taking over from COP26 president Alok Sharma (attending) and will play a key role at the summit. With the attendance of Rishi Sunak confirmed, the host being Egyptian President Abdel Fattah el-Sisi.

A big question mark is still hovering over King Charles III's attendance. Previous UK PM Liz Truss reportedly "advised" the new monarch - a veteran climate advocate - that he should not go, and Buckingham Palace confirmed he would comply.
GENEVA 7 JUNE 2022

Thirty-three Small Island Developing States (SIDS) took significant steps towards a cleaner environment today, with the global launch of a half-billion-dollar initiative to avoid marine litter and sustainably manage hazardous chemicals and waste.

Because of many islands' small size, limited disposal capacity, and prohibitive export costs, over 80 per cent of mismanaged waste in SIDS ends up in the ocean, according to UN reports, leading to biodiversity loss, acceleration of climate change effects through emissions from waste, loss of national tourism revenue, and health impacts for local people exposed to the pollution.

Launched at the Conference of Parties of the Basel, Rotterdam, and Stockholm Conventions in Geneva today, the $515 million Implementing Sustainable Low and Non-chemical Development in Small Island Developing States Programme (ISLANDS) will help island countries in the Atlantic ocean, Caribbean Sea, Indian ocean, and Pacific ocean regions prevent the release of over 23,000 metric tons of toxic chemicals and more than 185,000 metric tons of marine litter by 2027.

Led by the UN Environment Programme (UNEP) and funded by the Global Environment Facility (GEF), ISLANDS will help participating countries control the import of hazardous substances, soundly dispose of harmful chemicals and waste, and establish circular production systems, in partnership with the private sector.

"ISLANDS represent an unprecedented opportunity for SIDS – for all stakeholders, including governments, businesses and communities, to come together and work collaboratively to improve the health of our fragile environments," Permanent Secretary of Saint Lucia's Ministry of Education, Innovation, Gender Relations and Sustainable Development, Anita Montoute, said. "The outcomes of this programme will undoubtedly be felt for generations to come."

GEF CEO Carlos Manuel Rodriguez said the ISLANDS program was designed to have the greatest possible impact by addressing chemicals and waste challenges in a holistic way, also involving companies from the tourism, recycling, and shipping sectors as partners united against pollution.

"Waste management — particularly plastic pollution — is an issue of urgent international concern, and it is essential that we support viable solutions to reduce marine litter and improve livability on land. By collaborating and working closely with industry, the ISLANDS program will allow some of the most world's vulnerable countries to transform the way waste is treated and make real progress towards building a circular economy. In that sense, this program is going to be important for the whole world," he said.

ISLANDS includes opportunities for private sector participation at various levels, including recycling training for private sector representatives, increased access to global recycling markets, and funding for small and medium-sized enterprises through initiatives such as the Inter-American Development Bank's Blue Tech Challenge.

The programme has already secured commitments from the private sector, including Carnival Cruise Lines, which will partner with municipal authorities to jointly process local and cruise ship waste in the , and tourism and hotel operator Iberostar, which has pledged that by 2025 no waste from its hotels will go to landfill.

Another innovative aspect of ISLANDS is its Waste-Free Shipping Partnership, an initiative that will provide free shipping of recyclables to recycling facilities, saving limited landfill space and creating new opportunities for island-based recycling companies.

In the Pacific, navigation company Swire Shipping has committed in-kind co-finance to help ISLANDS to develop end-of-life vehicle export and recycling businesses, and to provide free shipping of recyclables from Pacific countries to centers on the Pacific rim.

"Through ISLANDS we have the opportunity to scale up our Pacific-based Moana Taka Partnership – an agreement through which our vessels carry containers of recyclable waste, pro bono, to be treated and recycled in the Asia Pacific – to involve all shipping companies servicing small islands and significantly increase recycling rates," Swire Shipping Managing Director James Woodrow said.

The secretariat of the United Nations Framework Convention on Climate Change is located in Bonn, Germany.
CONTACT ISLAND NATIONS
James Ellsmoor - CEO
james@islandinnovation.co
www.islandinnovation.co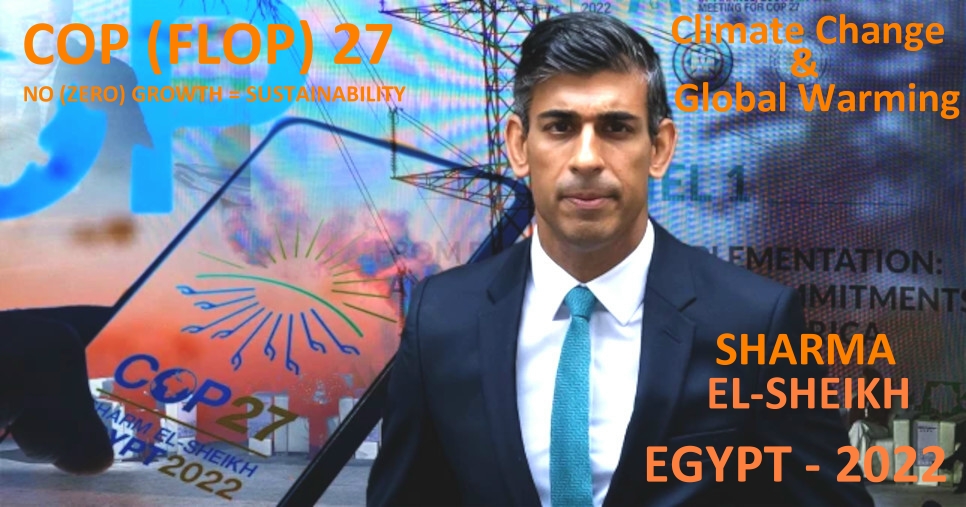 Politicians promoting growth are somewhat behind the curve. We reached saturation point many years ago. The planet cannot sustain growth, even turbo charged with chemical fertilizers. Such agricultural practices, designed to boost harvests to feed the starving millions, creates deserts of agricultural land and washes nutrients into the sea, where it manifests as sargassum blooms - creating havoc for island economies.


LESSONS FROM FIJI

Almost every country in the world has a policy or plan for climate action. Not all of them actually match the severity of the problem. Fewer still offer a plan for financing the actions necessary for a low-carbon, climate-resilient future.

This is where Fiji stands out. As part of its ongoing partnership with the Fijian Climate Change and International Cooperation Division (CCICD), WRI's Finance Center helped develop a National Climate Finance Strategy for Fiji. The strategy pinpoints projects best suited to protect the country's at-risk communities.

Unlike most other countries' climate-related plans, the strategy is based on an analysis of how much money the country will need to meet its climate goals, which projects are already receiving financial support and which climate priorities are underfunded. It was created through widespread consultation with nearly all of Fiji's government ministries and development partners.

The strategy is aligned with Fiji's recently enacted Climate Change Act, which declares a climate emergency and commits the country to decarbonize by 2050. The strategy also provides a detailed roadmap in Fiji's negotiations with climate finance providers such as the Green Climate Fund, a multibillion fund that channels climate finance from developed nations to developing ones. Before they'll agree to finance a project, many funders appreciate a consultative-based strategy that demonstrates country ownership over climate priorities. The depth and breadth of Fiji's National Climate Finance Strategy is designed to satisfy this need and give the Fijian government additional leverage in conversations with development partners.
Fiji's National Climate Finance Strategy also offers three lessons for other countries looking to similarly program their climate finance:

First, tailor the strategy to complement existing climate plans, implement existing legislation, and meet the needs of the target audience. Fiji's National Climate Finance Strategy builds off, fills in the gaps, and streamlines the existing batch of strategies and priorities, many of which were developed through their own consultative processes and are valued by both the Fijian government and Fiji's development partners. It also fulfills a requirement from Fiji's Climate Change Act that the government develop a national climate finance strategy.

Second, tie higher-level strategies as closely as possible to specific actions; don't be generic. Fiji's strategy includes many of the common high-level climate goals, such as "decarbonize transport," "achieve 100 percent renewable energy generation" or "rehabilitate vital ecosystems," and then pinpoints specific actions, projects and investments that need to be made to achieve these goals. In doing so, the strategy explains both where Fiji is trying to go and how, specifically, it can get there.

Third, be intentional about including priorities on social equity, human health and climate relocation. Each topic is at the forefront of where climate impacts pose the greatest risks to vulnerable communities and people, but they are among the least funded climate priorities.

With a detailed climate finance plan such as Fiji's, countries can help solve the crux of the climate adaptation challenge: getting resources to the communities most threatened by climate change and least equipped to deal with its impacts.

Planet earth can only produce so much food and other produce, hence can support only so many people. In our view the agricultural food limitation (security) should be the recognised Standard for all Member Nations to abide by, as a basic rule. To be established as soon as possible as a currency limitation to be imposed on banks. Using coal to accelerate a developing economy, will give us a population that renewables cannot sustain - so starvation of millions - as in Africa, by artificially inducing human multiplication.

CALL FOR PROPOSALS - ISSUED: 19/09/2022DUE DATE: 04/11/2022
Solarization of Head of State Residences in PIDF Member Countries
Engineering, Procurement and Construction (EPC) Services

The Pacific Islands Development Forum ("PIDF") is issuing this Request for Proposals ("RFP") to engage with contractors to provide EPC services to design, procure, build and commission ground and roof mounted solar hybrid photovoltaic ("PV"), energy storage (ESS) systems and electric vehicle (EV) chargers (aka "Facility") under a turn-key, Design-Build Engineering, Procurement and Construction Contract ("EPC Contract").
The RFP will include a total of 12 facilities distributed across eleven pacific island states who are also members of the PIDF consisting of Fiji, Tonga, Kiribati, Nauru, Solomon Islands, Vanuatu, Martial Islands, Micronesia, Palau, Tuvalu, Timor-Leste and at the PIDF headquarters in Suva, Fiji.
The Facilities will be located at executive residences or other publicly owned buildings of national importance of the PIDF member countries as gift to its people and to create awareness on the importance of renewable energy across the Small Island Developing States ("SIDS"). Preliminary system size is approximately 15 Kilowatts AC, to be finalized with the selected Contractor.
The successful Proposer(s) will be offered the opportunity to enter an EPC Contract(s) with PIDF that includes terms and conditions to design, permit and construct the Facilities, with PIDF oversight and approval. The proposed EPC agreement will be provided to the shortlisted Proposer(s). If the Proposer is unable to successfully negotiate an EPC Contract with PIDF, or design and permit the Facility, PIDF may then ask another proposer to design and permit the Facility and negotiate an EPC Contract with PIDF.
PIDF reserves the right to negotiate with more than one party at any time and if needed choose a separate design contractor to the install contractor as is needed to meet project deadlines and requirements. The need to separate the design contractor to the Install contractor may arise due to restrictions caused by the current COVID-19 pandemic or lack of specialized skills and resources, etc. PIDF will select the Contractor based upon several substantive variables, including but not limited to, contractor HSE policy, cost, system components, system performance, available resources and services, vendor experience, qualifications and financial standing, conceptual design, schedule and overall thoroughness of proposal and responsiveness to this RFP and the ability of the proposer to meet project objectives.

Download the RFP related documents here :

Request for Proposal : Solarization of Head of State Residences in PIDF Member Countries Engineering, Procurement and Construction (EPC) Services

Register and submit through this link : Register and Submit Here

Emails may also be submitted to back up tender link submissions if there is any confusion. Dropbox links may also be emailed to: tender@pidf.int. Proposals must be received by the PIDF Office no later than 2:00 pm local time on Monday, November 4, 2022.
Proposals shall be addressed to:

Mr. Viliame Kasanawaqa
Pacific Islands Development Forum ("PIDF")
56 Domain Road
Suva, Fiji Islands

Please contact Contract Administrator at viliame.kasanawaqa@pidf.int or +(679) 9907657 in the event you have any questions or require clarification of the items listed herein. All questions pertaining to this RFP must be submitted via email to SHoSPROJECT@pidf.int with the subject line, "Solarization of Head of State Residences in PIDF Member Countries RFP Questions."

1995 COP 1, BERLIN, GERMANY
1996 COP 2, GENEVA, SWITZERLAND
1997 COP 3, KYOTO, JAPAN
1998 COP 4, BUENOS AIRES, ARGENTINA
1999 COP 5, BONN, GERMANY
2000:COP 6, THE HAGUE, NETHERLANDS
2001 COP 7, MARRAKECH, MOROCCO
2002 COP 8, NEW DELHI, INDIA
2003 COP 9, MILAN, ITALY
2004 COP 10, BUENOS AIRES, ARGENTINA
2005 COP 11/CMP 1, MONTREAL, CANADA
2006 COP 12/CMP 2, NAIROBI, KENYA
2007 COP 13/CMP 3, BALI, INDONESIA
2008 COP 14/CMP 4, POZNAN, POLAND
2009 COP 15/CMP 5, COPENHAGEN, DENMARK
2010 COP 16/CMP 6, CANCUN, MEXICO
2011 COP 17/CMP 7, DURBAN, SOUTH AFRICA
2012 COP 18/CMP 8, DOHA, QATAR
2013 COP 19/CMP 9, WARSAW, POLAND
2014 COP 20/CMP 10, LIMA, PERU
2015 COP 21/CMP 11, Paris, France
2016 COP 22/CMP 12/CMA 1, Marrakech, Morocco
2017 COP 23/CMP 13/CMA 2, Bonn, Germany
2018 COP 24/CMP 14/CMA 3, Katowice, Poland
2019 COP 25/CMP 15/CMA 4, Santiago, Chile
2020 COP 26/CMP 16/CMA 5, Glasgow, Scotland
2021 COP 26/ Glasgow, Scotland 1-12 November
2022 COP 27/ Sharm El-Sheikh, Egypt, November


https://www.pidf.int/request-for-proposals/
www.islandinnovation.co
Email: secretariat@unfccc.int
https://unfccc.int/event/cop-27
https://cop27.eg/