The COP 27 took place in Egypt's Sharm El Sheikh city from 6 to 18th November 2022.
Egypt's minister of foreign affairs, Sameh Shoukry, is taking over from COP26 president Alok Sharma (also attending) and will play a key role at the summit. The host is Abdel Fattah el-Sisi, Egypt's president. An opening speech from Simon Stiell, UNFCCC executive, got the ball rolling.

A big question mark is still hovering over King Charles III's attendance. Previous UK PM Liz Truss reportedly "advised" the new monarch - a veteran climate advocate - that he should not go, and Buckingham Palace confirmed he would comply.
SKY NEWS 30 OCTOBER 2022

King Charles will host a reception for key COP27 figures at Buckingham Palace on Friday, despite not attending the conference himself.

The United Nations Climate Change Conference begins in Egypt on 6 November, but the King - who has been a passionate campaigner on environmental issues - will not be going.

The reception will bring together over 200 international business leaders, decision makers and NGOs (non-governmental organisations) to mark the end of the United Kingdom's presidency of COP26 and look ahead to the COP27 summit in Sharm el-Sheikh.

The reception has been organised to facilitate discussion of sustainable growth, progress made since COP26 in Glasgow and collective and continued efforts to tackle climate change.

The King has attended the UN climate conference for a number of years and delivered one of the keynote speeches at the opening ceremony for COP26 in Glasgow.

Guests will include Prime Minister Rishi Sunak, who pulled out of the summit last week, so he could focus on "domestic challenges" here in the UK. He is expected to speak briefly at the event.

COP26 President Alok Sharma, who lost his cabinet seat in the latest reshuffle, will also be there, along with America's special envoy on climate change, John Kerry.

Mr Sunak has faced criticism for his decision not to attend the event, with Labour leader Keir Starmer saying the prime minister was missing an opportunity to "pull world leaders together".

Earlier this week, former energy secretary Jacob Rees-Mogg said Mr Sunak was right not to go to the summit, saying: "The cost of living won't be solved in Sharm el-Sheikh where each hotel room for the conference is £2,000 a night."

13 SEPTEMBER 2022

Long before it was deemed fashionable or important, King Charles was focused on the environment.

It is for this reason that he was deployed as a not-so-secret weapon ahead of the G20 and COP26 climate change summits in late 2021.

The Washington Post summed it up in its typically blunt American style: "Prince Charles, once dismissed as a plant-talking oddball, takes his environmental bona fides to COP26."

Except this time it was not plants, but prime ministers.

There was hope his personal relationship with India's Narendra Modi would help persuade one of the world's largest polluters to agree to the phasing out of coal.

It almost did.

In the end, the Glasgow climate pact language urged countries to "phase down" rather than phase out unabated coal use.

Far from perfect, but better than nothing, and partly thanks to Charles.

Of course he is not elected, and cannot shape the laws or regulations of the UK.

And as monarch, he will be newly distanced from campaigning and convening, having already said in a speech: "'It will no longer be possible to give so much of my time and energies to the charities and issues for which I cared so deeply, but I know this important work will go on in the trusted hands of others."

By others, he means Prince William, whose Royal Foundation is already focused on protecting the natural world, and who also attended COP26.

It will be mainly via Prince William then, that the King will direct the extraordinary soft power of his family towards tackling climate change.

It is a power underpinned by a reach across the Commonwealth and its 2.4 billion people and it has been a long time in the making.

King Charles has been at this for fifty years.

Soil health, holistic medicine, organic food, sustainable, regenerative agriculture, radical town planning, rare-breed preservation, the importance of biodiversity and nature based solutions to climate change, the spiritual connection between people and the natural world - the list of his interests is long and has at times seemed wacky.

That is until the rest of the world started following suit.

Now billions are being poured into reforestation, decarbonising agriculture, reshaping the way we plan and build communities around mass transport, and much more besides.

An awkward problem

But it is not all roses and healthy bee populations.

Like most public figures who take a strong position on a particular issue, the King's own life has and will be scrutinised for contradictions.

For example he may have converted some boilers to biomass, installed solar panels on the roof of Clarence House, and run his Aston Martin on bioethanol produced from white wine and whey.

But on the basis of his travel alone, offsets notwithstanding, King Charles's personal carbon footprint is huge.

This brings us to an awkward problem.

Inequity and injustice are perhaps the central issues of climate change, and it is arguably much more challenging to be credible on these things when you are a royal.

Prince Harry learned this the hard way when he flew on a private jet to attend a Google-hosted climate change summit.

It may well be that the Royal Family sticks closely to the more familiar terrain of conservation.

But even this area is a fraught one for the monarchy of a former colonial power.

Conservation is a very comfortable conservative cause. The clue is in the name.

Former US president and environmentalist Theodore Roosevelt knew it, and so does the increasingly powerful Conservative Environment Network.

But an instinct to preserve the natural order of things can, if not articulated carefully, accompany other more politically perilous issues, like opposition to the population growth of developing countries.

Prince William once sailed very close to this particular wind, drawing criticism when he said in a speech that "the increasing pressure on Africa's wildlife and wild spaces as a result of human population presents a huge challenge for conservationists, as it does the world over."

Twitter justice was swift and vicious.

One conservative commentator wrote: "'If the natives keep reproducing, there won't be as many impalas for me to shoot!' Morally backward as this line of thinking is, one cannot help but be amused by the audacity."

Film and TV producer Franklin Leonard wrote: "'There are too many Africans' is quite the position."

The incident is just one example of the scrutiny directed at the Royal Family.

But scrutiny is a fact of life for them.

Maximising an impact in the battle against climate change means choosing words and tone very carefully.

Not an easy task under the glare of a relentless spotlight, although it is unlikely to prevent them from trying.
UK DEBT - LIVING ON BORROWED TIME
The United Kingdom is an example of a country ignoring the principle of Zero Carbon, or sustainable development, with the build of hundreds of thousands of executive homes, devoid of solar panels or electric vehicle charging points. While there are almost no (zero) affordable homes to help ease the financial slavery gripping the economy. With panic setting in after years of economic mismanagement. A pattern adopted by modern Labour and Conservative politicians in the 20th and 21st centuries, leading to climate change, air pollution and staggering national debts of £2.4 Trillion pounds - to buy the electorate - and votes. As a result, the United Kingdom is paying well over the odds to live. Policies saddling every citizen with staggering debts, that the country cannot afford to repay.
Quarter Debt £billions as % GDP

2020 Q2 = £2,069.3 - 94.5%
2020 Q3 = £2139.0 - 98.8%
2020 Q4 = £2,204.8 - 102.5%
2021 Q1 = £2,223.0 - 103.8%
2021 Q2 = £2,296.4 - 103.0%
2021 Q3 = £2,332.9 - 102.7%
2021 Q4 = £2,382.8 - 102.8%
2022 Q1 = £2,365.4 - 99.6%

Source: Office for National Statistics - UK government (conservative) debt and deficit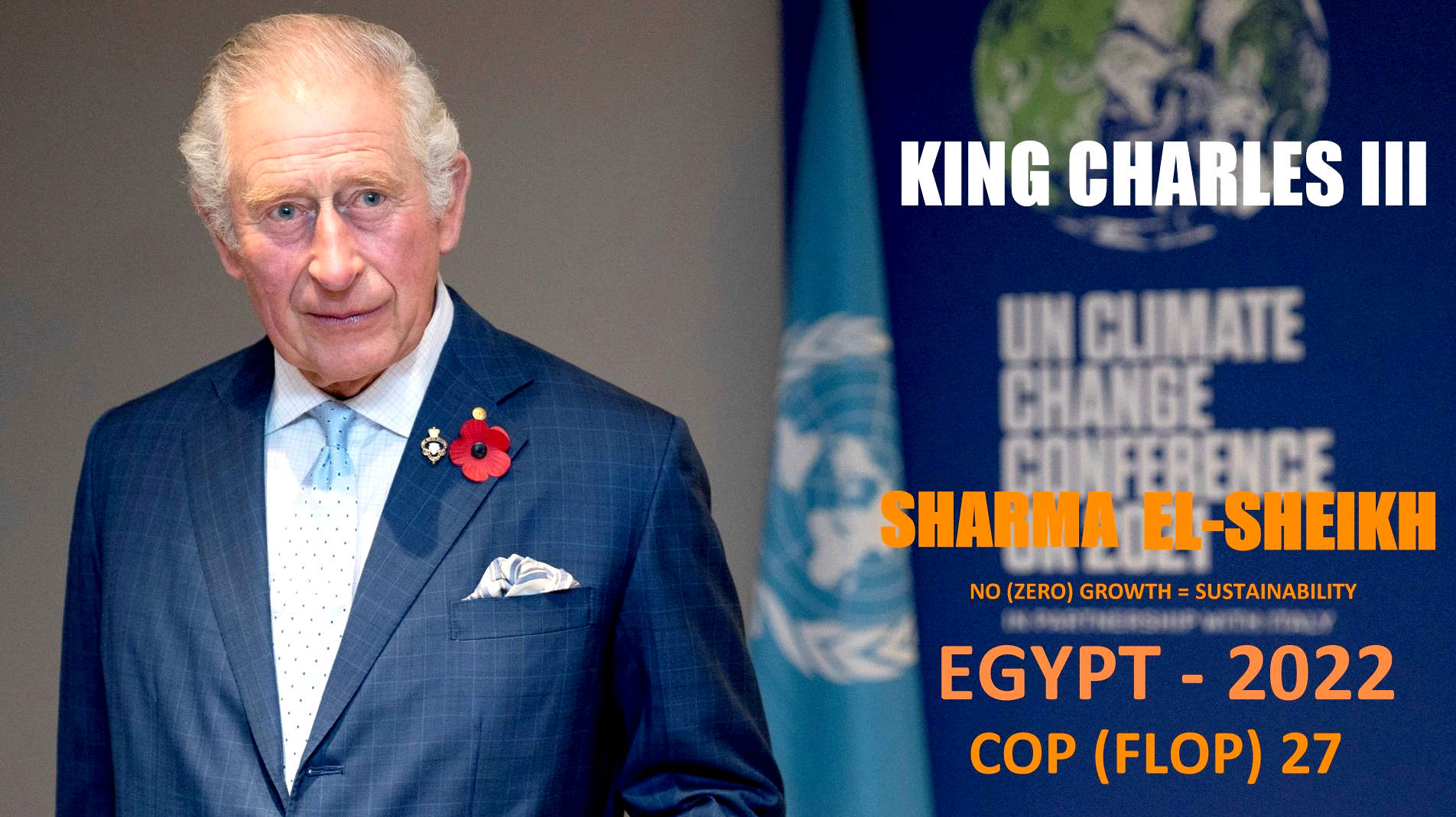 In 2022 the UK's gross debt was £2,365.4 billion at the end of Quarter 1 (Jan to Mar) 2022, equivalent to 99.6% of gross domestic product (GDP). Leaving almost no reserves, taking the country to the brink in any language. Where growth is contrary to sustainable or circular economics. Simply because our earth is being drained at the rate of 2.4 planets, of the ability of the world to recover. Meaning that, to start to get things under control, borrowing needs to reduce to £985 billion pounds at present GDP (in the UK example). A truly sustainable economy would not need any borrowings, but have reserves rather than debt, as in nature. Meaning that around 20-30 years of UK politicians appear to have been irresponsible.
But that level of insanity, madness if you prefer, is economic suicide. With the electorate paying the price, losing the real value of their savings as the £pound plummets on the markets.
Should the international community thus, be considering a return to gold and sliver coins, or an Agricultural Dollar, allied to an Energy Dollar. An AgroEnergy $Dollar (if you will) could be set against a level of sustainable production of foods and electricity or hydrogen, linked to gold and silver coinage (again index linked to the proposed $AgroEnergy dollar). Cutting out fossil fuels altogether. As being a corrupt influence, generating corrupt policies and corrupt politicians. Mostly in the pockets of those contributing to party funds, under the influence of cronyism. Most easily demonstrated by the appointment to the House of Lords of Dominic Johnson, a Conservative donor given a lifetime peerage so he could be a minister then sacked from the government after just 26 days.

Dominic Johnson founded an investment firm with former business secretary Jacob Rees-Mogg in 2007. In October 2022, he was given a seat in the House of Lords by then PM Liz Truss, who made him an investment minister. Lord Johnson was vice-chairman of the Conservative Party between 2016 and 2019, and has donated more than £250,000 to the party since 2014.

He was made a lifetime Conservative peer on 19 October, becoming Lord Johnson of Lainston. It was a necessary move for him to hold the roles, as government ministers have to be either MPs or members of the House of Lords. Members of the House of Lords who are not ministers or office holders are not paid a salary, but can claim an allowance of up to £332 per day attended.

Responding to Lord Johnson's dismissal, Labour's shadow international trade secretary Nick Thomas-Symonds said his appointment was "yet another example of Conservative cronyism" that would damage the UK's reputation.

"This is what happens when you have a government that puts party first and the country second," he added.
We agree that with this level of corruption, as cash for peerages, British politics is dooming the electorate to generations of financial hardship for honest hard working youngsters, starting out in life.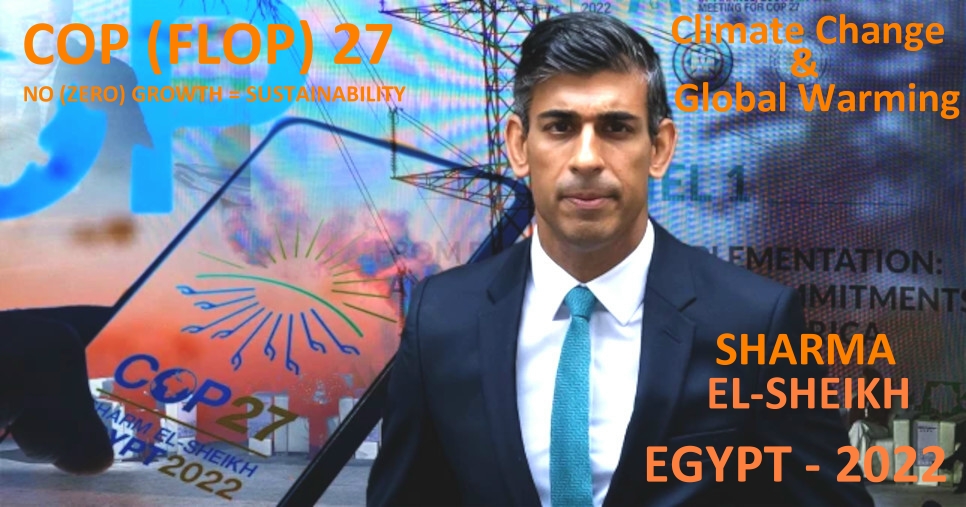 Politicians promoting growth are somewhat behind the curve. We reached saturation point many years ago. The planet cannot sustain growth, even turbo charged with chemical fertilizers. Such agricultural practices, designed to boost harvests to feed the starving millions, creates deserts of agricultural land and washes nutrients into the sea, where it manifests as sargassum blooms - creating havoc for island economies, also harming marine biodiversity.


Planet earth can only produce so much food and other produce, hence support so many people. In our view the agricultural food limitation (security) should be the recognised Standard for all Member Nations to abide by, as a basic rule. To be established as soon as possible as a currency limitation to be imposed on banks. Using coal to accelerate a developing economy, will give us a population that renewables cannot sustain - so starvation of millions - as in Africa.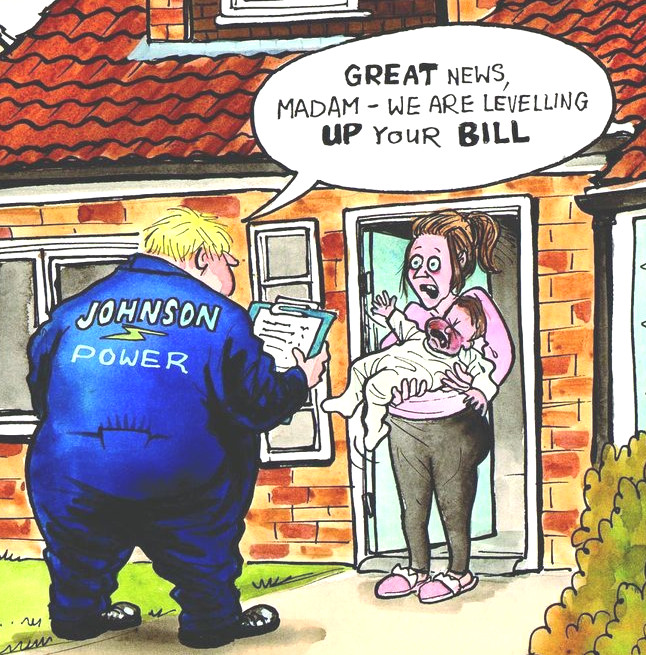 Liz Truss, showed the UK electorate that she did not have a clue as to economic recovery in a cost of living crisis, engineered by the Conservatives over 15 years of corrupt policy and climate mismanagement. Forty-four days later, in October 2022, Rishi Sunak got in the saddle, blazing a Crypto-Currency trail, to promote money based on even less than the false promise on a One Pound Note: "to pay the bearer on demand." Money that is not underwritten by gold, food, or energy, is worthless. Banks want to sell money and get rich, while they sit back and enjoy the efforts of your labours, watching you toil. knowing full well that their money will be worth much less in subsequent years. It is called financial slavery. Saving using paper money, digitally or otherwise, is pointless. We need a return to barter based on gold, silver, food or energy (tokens), to break the hold non-productive leaches have on society.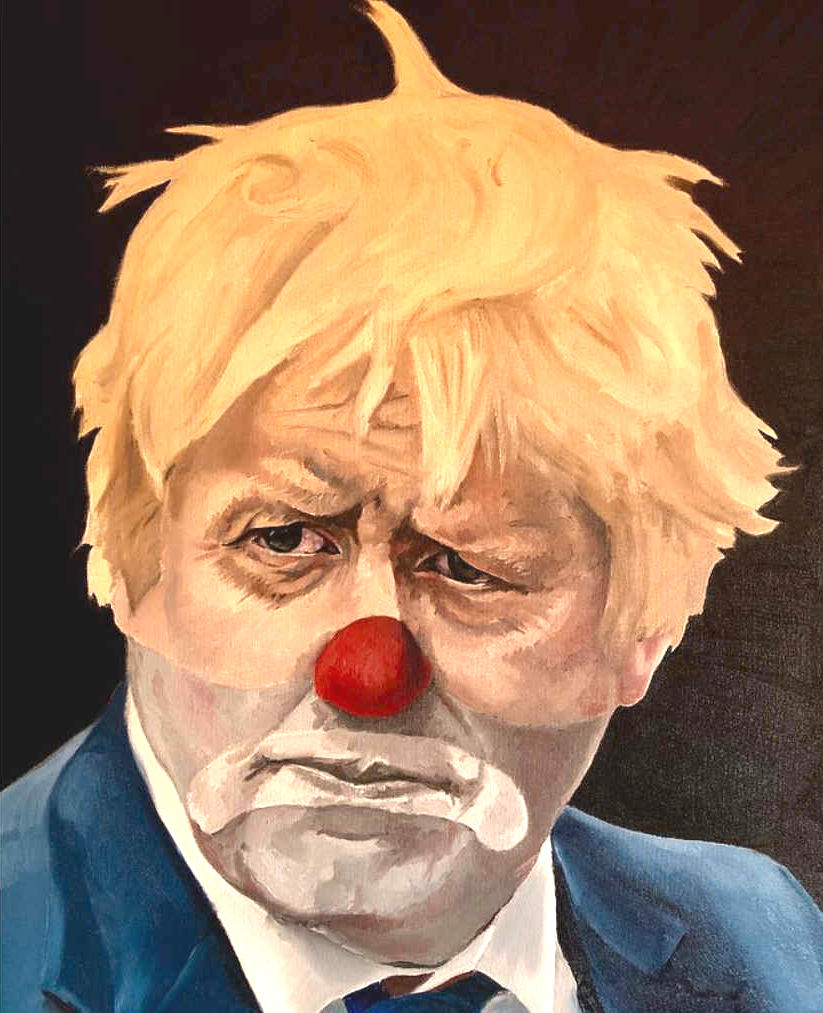 BOJO, ALL TALK - Boris Johnson's Government were too slow to introduce policies and tax breaks to gird the loins of the energy industry and farming communities to combat global warming, and got the Order of The Boot (OTB) as Prime Minister (PM). Don't Call Us (DCU), because You F--ked Up (YFU). So that is Boris Johnson PM OTB, YFU, DCU.
1995 COP 1, BERLIN, GERMANY
1996 COP 2, GENEVA, SWITZERLAND
1997 COP 3, KYOTO, JAPAN
1998 COP 4, BUENOS AIRES, ARGENTINA
1999 COP 5, BONN, GERMANY
2000:COP 6, THE HAGUE, NETHERLANDS
2001 COP 7, MARRAKECH, MOROCCO
2002 COP 8, NEW DELHI, INDIA
2003 COP 9, MILAN, ITALY
2004 COP 10, BUENOS AIRES, ARGENTINA
2005 COP 11/CMP 1, MONTREAL, CANADA
2006 COP 12/CMP 2, NAIROBI, KENYA
2007 COP 13/CMP 3, BALI, INDONESIA
2008 COP 14/CMP 4, POZNAN, POLAND
2009 COP 15/CMP 5, COPENHAGEN, DENMARK
2010 COP 16/CMP 6, CANCUN, MEXICO
2011 COP 17/CMP 7, DURBAN, SOUTH AFRICA
2012 COP 18/CMP 8, DOHA, QATAR
2013 COP 19/CMP 9, WARSAW, POLAND
2014 COP 20/CMP 10, LIMA, PERU
2015 COP 21/CMP 11, Paris, France
2016 COP 22/CMP 12/CMA 1, Marrakech, Morocco
2017 COP 23/CMP 13/CMA 2, Bonn, Germany
2018 COP 24/CMP 14/CMA 3, Katowice, Poland
2019 COP 25/CMP 15/CMA 4, Santiago, Chile
2020 COP 26/CMP 16/CMA 5, Glasgow, Scotland
2021 COP 26/ Glasgow, Scotland 1-12 November
2022 COP 27/ Sharm El-Sheikh, Egypt, November
REFERENCE
https://news.sky.com/story/king-charles-faces-a-tough-test-if-he-wants-to-keep-his-personal-climate-fight-alive-12695624
https://news.sky.com/story/king-charles-to-host-reception-ahead-of-cop27-despite-not-going-himself-12734141
https://www.bbc.co.uk/news/uk-politics-63463303