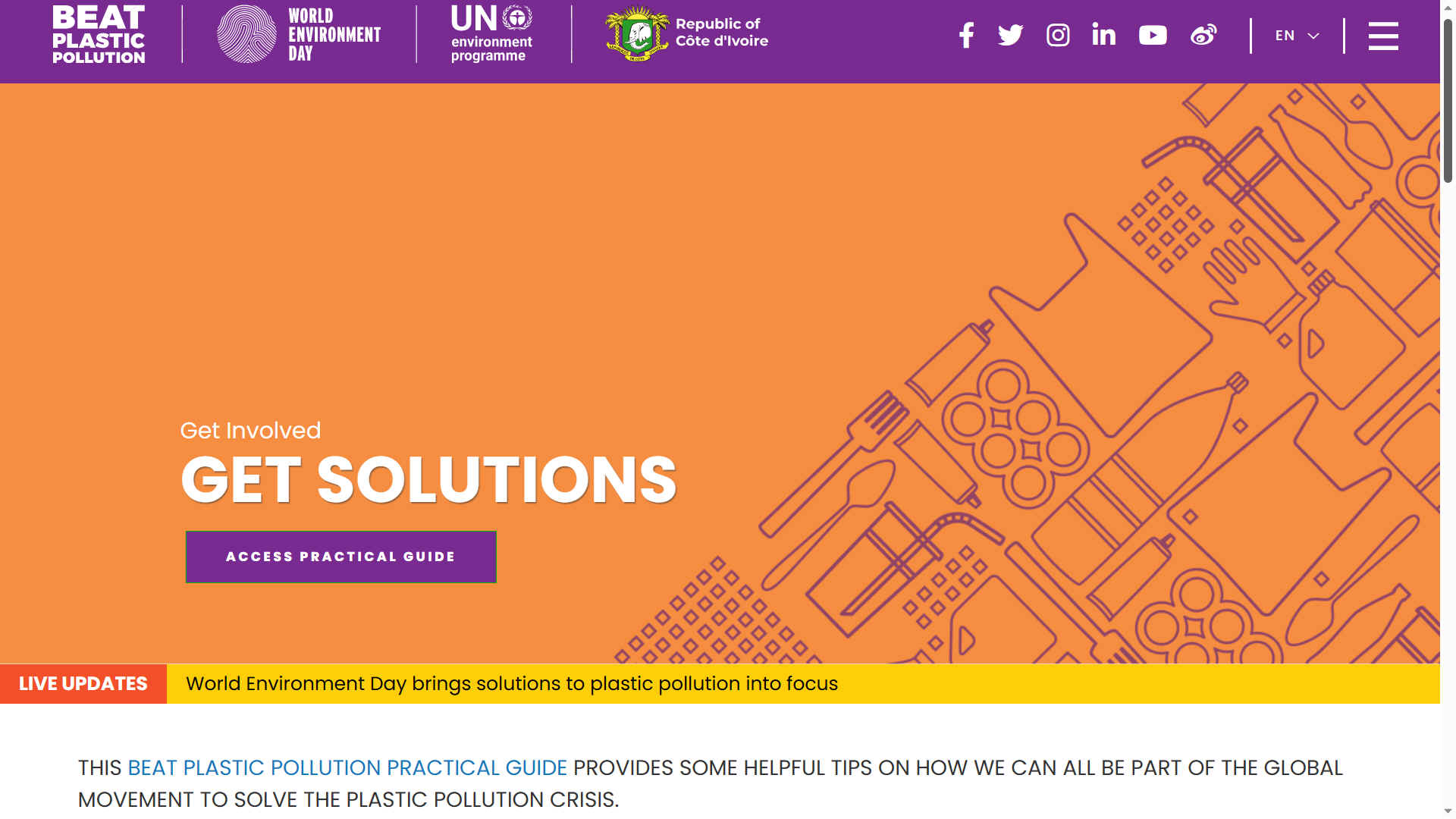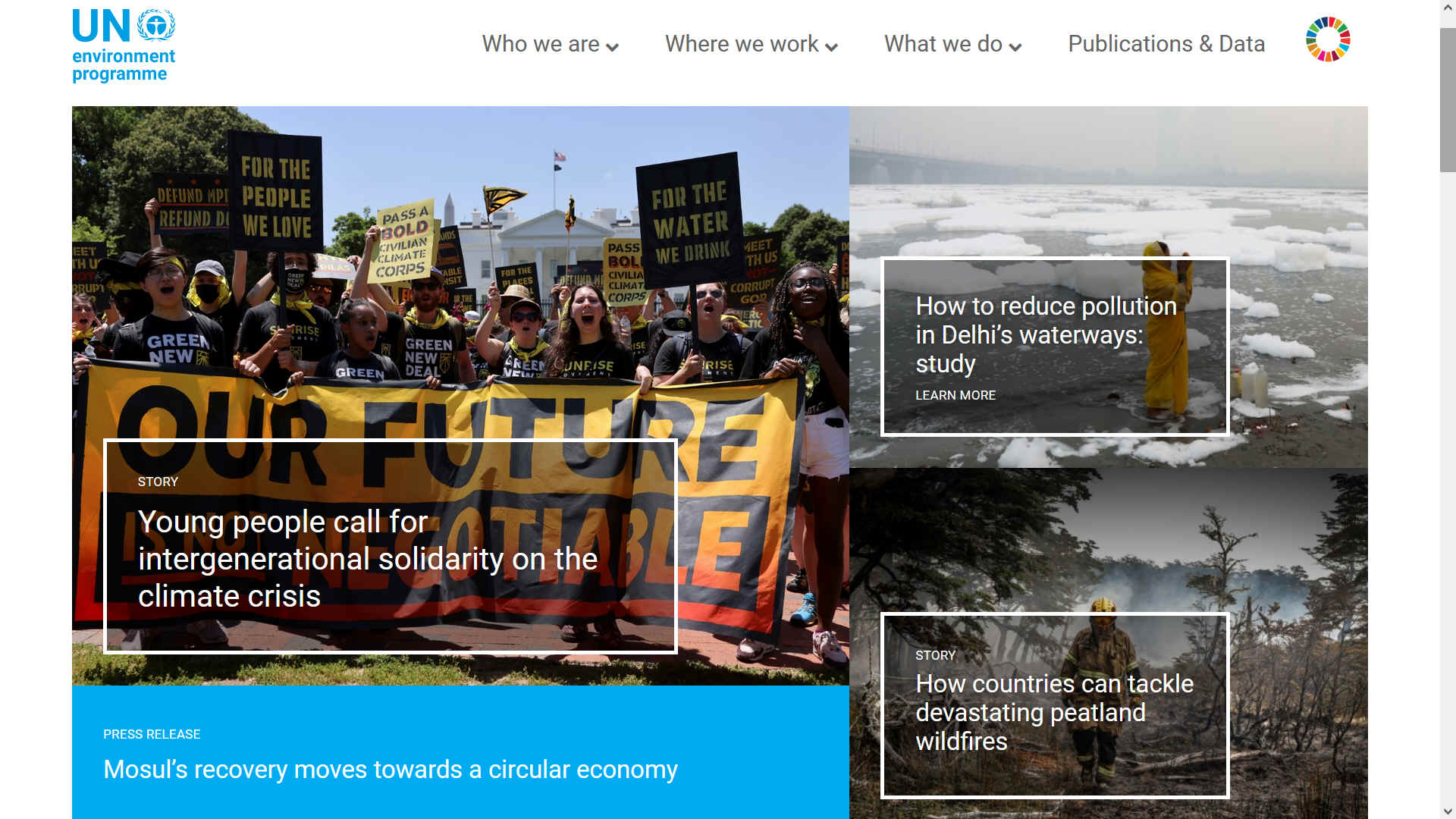 'UNEP' is the United Nations Environment Programme. UNEP's mission is to provide leadership and encourage partnership in caring for the environment by inspiring, informing, and enabling nations and peoples to improve their quality of life without compromising that of future generations.

UNEP works on delivering transformational change for people and nature by drilling down on the root causes of the three planetary crises of climate change, nature and biodiversity loss, and pollution and waste. UNEP employs seven interlinked subprogrammes for action: Climate Action, Chemicals and Pollutions Action, Nature Action, Science Policy, Environmental Governance, Finance and Economic Transformations and Digital Transformations.

Through its campaigns, particularly World Environment Day, UNEP raises awareness and advocates for effective environmental action.

Headquartered in Nairobi, Kenya, UNEP works through its divisions as well as regional, liaison and out-posted offices and a growing network of collaborating centres of excellence.

UNEP works closely with its 193 Member States and representatives from civil society, businesses, and other major groups and stakeholders to address environmental challenges through the UN Environment Assembly, the world's highest-level decision-making body on the environment.

The organization hosts the secretariats of many critical multilateral environmental agreements and research bodies.

The Executive Director and Senior Management Team lead the implementation of UNEP's Medium-Term Strategy (MTS). The four-year MTS articulates UNEP's role in delivering the promises of the 2030 Agenda for Sustainable Development and the United Nations Conference on Sustainable Development (Rio+20) as well as its outcome document, "The Future We Want."

UNEP supports Member States to ensure that environmental sustainability is reflected in development and investment planning and provides countries with the necessary tools and technologies to protect and restore the environment. Its work is made possible by partners that fund and champion the mission. UNEP depends on voluntary contributions for 95 per cent of its income.
Environmental work includes looking at marine litter and plastic as is spread throughout the Pacific Ocean, Indian Ocean, Atlantic Ocean, Mediterranean Sea and Caribbean Sea. Plastic waste though is on the increase. Mainly because there are no major cleanup operations, or funding to develop any effective means of filtering micro and macro plastics from seawater. Then, there are ghost fishing nets. Again, there is no official programme for dealing with offending fishermen, or for collecting discarded nets. Recovery is reliant on small organizations and volunteers, who only recover the occasional net.
Another important issue is the sargassum proliferating in the Sargasso Sea, then finding its way to the Gulf of Mexico and Caribbean Islands, where it ruins the local economy and ecology. Recovered seaweed could be useful for:
BIOMASS - BUILDING MATERIALS - CANCER - CLOTHING & SHOES - CO2 SEQUESTRATION - COSMETICS
FERTILIZERS - FOODS - MEDICINES - MINERALS - PACKAGING - SUPPLEMENTS - VITAMINS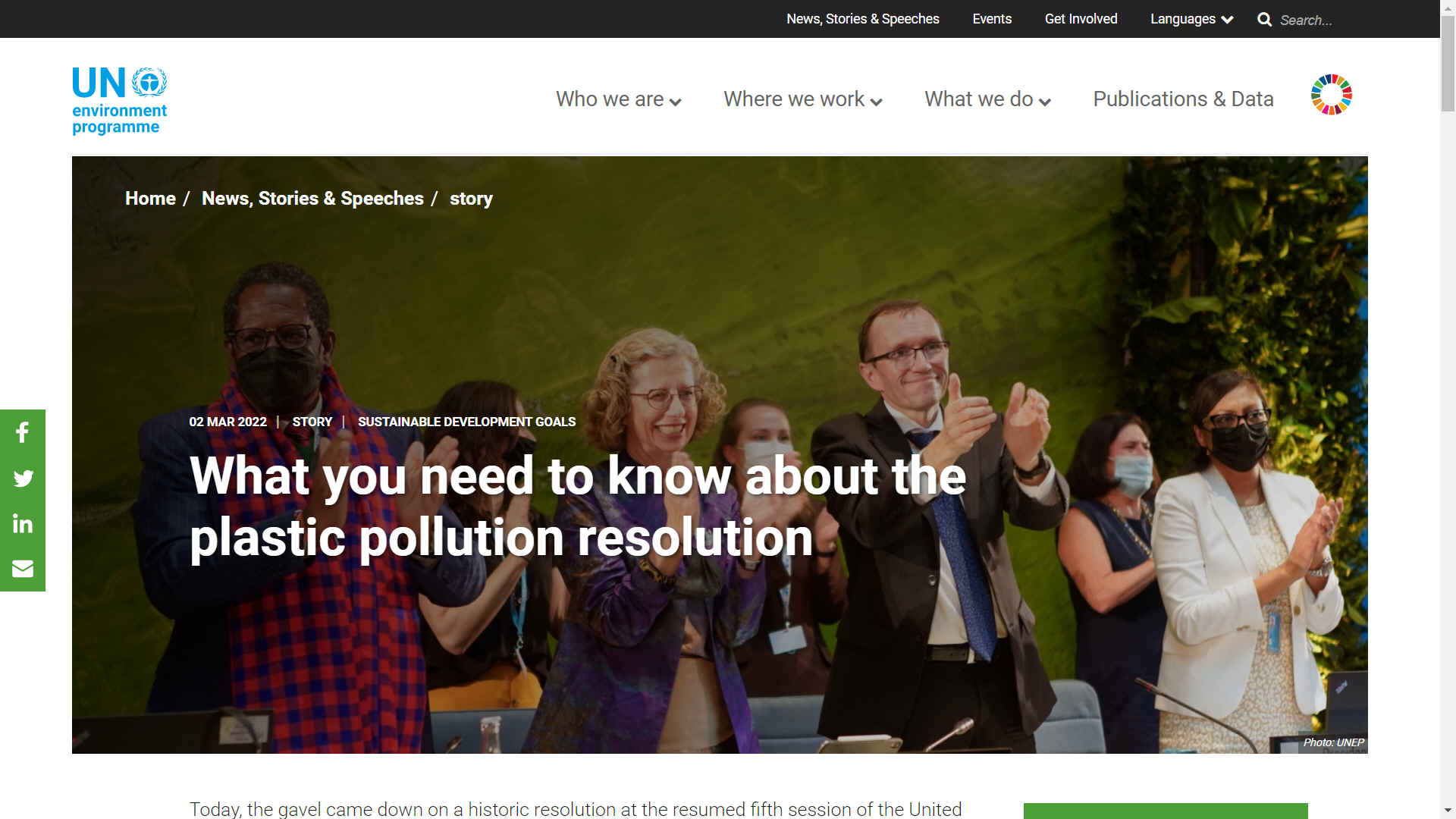 CONTACTS

UNEP
United Nations Avenue, Gigiri
PO Box 30552, 00100
Nairobi, Kenya

Tel: +254 (0)20 762 1234
Email: unep-newsdesk@un.org
Media enquiries: unep-newsdesk@un.org

Caribbean Environment Programme (CEP)
Address : 14-20 Port Royal Street
Kingston, Jamaica W.I.

Tel.: 1 (876) 922-9267 (Ext: 6253) ; Fax: 1 (876) 922-9292
E-mail : unep-cartagenaconvention@un.org
Website: https://www.unenvironment.org/cep/

Office of the Secretariat of Governing Bodies
unep-sgb@un.org

Executive Office of the United Nations Environment Programme
unep-executiveoffice@un.org

Office of the Director of the Ecosystems Division
unep-director-ecosystems@un.org

Office of the Director of the Policy Programme Division
unep-policyprogramme-director@un.org

Office of the Director of the Science Division
unep-science-director@un.org

Regional Office for Latin America and the Caribbean
Unep-caribbean@un.org

Regional Office for Latin America and the Caribbean (Mexico)
pnuma.mexico@gmail.com

Regional Office for Latin America and the Caribbean (Uruguay)
subregional.conosur@pnuma.org

Regional Office for Africa
unep-africa@un.org

Regional Office for South Africa
infosouthafrica@un.org

Regional Office for West Africa
Angele.Luh@unep.org

Regional Office for Latin America and the Caribbean
unep-latinamerica@un.org

Regional Office for Latin America and the Caribbean
unenvironment-latinamerica-braziloffice@un.org

Regional Office for Africa
samba.harouna@un.org

Regional Office for North America
unep-northamerica@un.org
Regional Office for Europe
unep-eu@un.org

Regional Office for Europe (Vienna)
unenvironment.vienna@un.org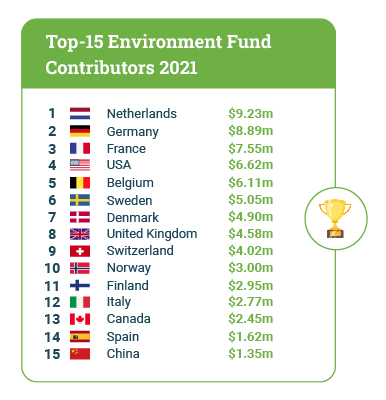 LINKS & REFERENCE
https://www.unep.org/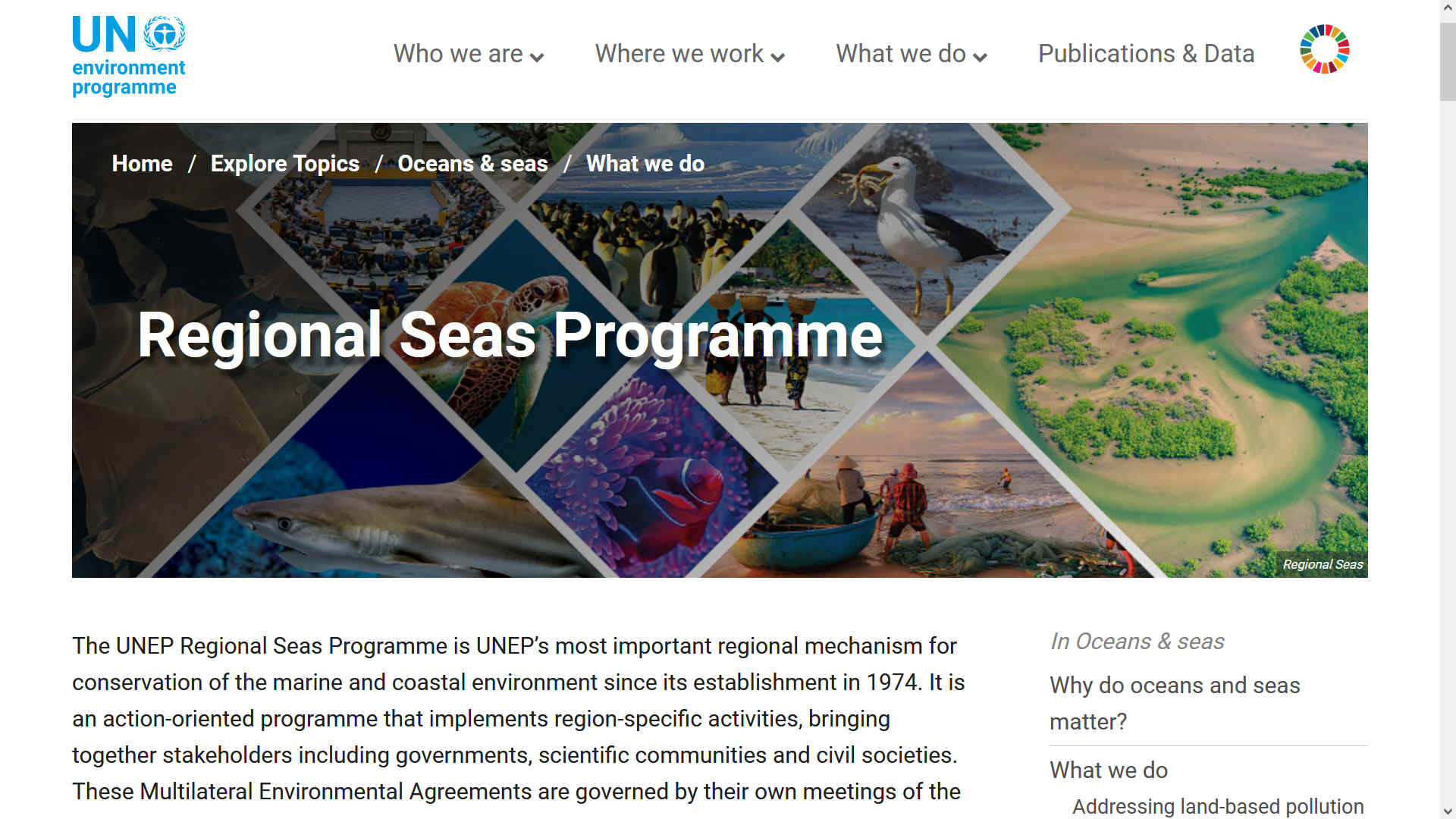 WORLD PEACE - May only be achieved when member nations fully endorse and action sustainable development, such that food, energy, housing and industry all work together like a well oiled machine, in harmony with nature. Working in harmony, means not over-exploiting mother earth's natural resources, not killing flora or fauna past their recovery limits, and not adding to global warming.