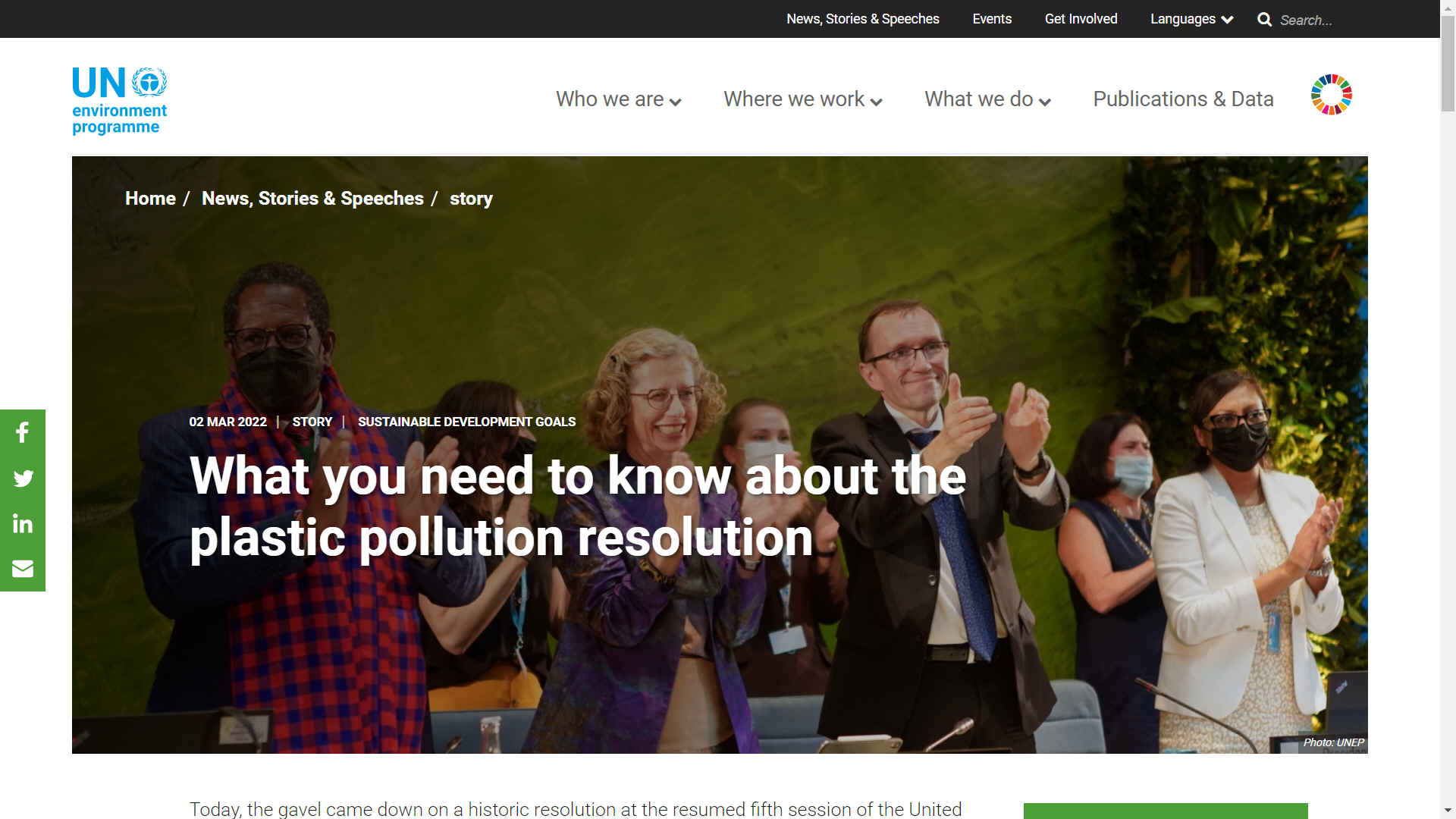 A panel will establish a robust process to fill the gaps in our collective understanding of impacts on planetary and human health from new chemicals and waste streams.
The United Nations Environment Programme (UNEP), along with Member States and stakeholders, have formally launched negotiations to establish a science-policy panel on chemicals, waste and prevention of pollution. The science-policy panel had been requested earlier this year during the fifth United Nations Environment Assembly.

The new panel's remit is to 'safeguard the planet for future generations', and will work along with the Intergovernmental Panel on Climate Change and the Intergovernmental Science-Policy Platform on Biodiversity and Ecosystem Services.

UNEP has said that with chemicals and mixtures continuously being produced, waste production and management are a challenge in an increasingly urbanised population. UNEP asserts that global waste is expected to grow to 3.4 billion tonnes by 2050. Growing consumption patterns and a lack of greener and more circular economic strategies place more strain on finite resources, UNEP added.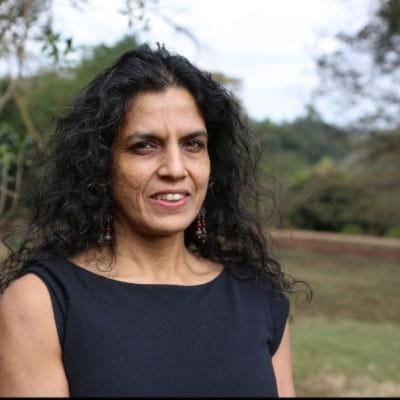 Sheila Aggarwai-Khan - Click on the picture to read
'Today marks the start of an ambitious process which aims to provide member states with the opportunity to establish a global body aimed at tackling the third of the global planetary crises in addition to the climate and nature crises: pollution, including from inappropriate management of chemicals and waste,' said Sheila Aggarwal Khan, Director of Economy Division at UNEP.

With strong support for the work of the panel, delegates stressed the importance of engaging with a wide range of experts and stakeholders, including those from low- and middle-income countries. The next meeting of the working group will take place in Thailand from 30 January - 3 February 2023.

The fifth United Nations Environment Assembly was held earlier this year in Nairobi, Kenya, where a resolution was passed to end plastic pollution and establish an international legally binding agreement by 2024. The event also heard delegates call for improvements in measures to manage the disposal of antimicrobial waste.
PLASTIC WASTE
Every minute, the equivalent of one garbage truck of plastic is dumped into our ocean.

Plastic pollution is a global problem. Approximately 7 billion of the 9.2 billion tonnes of plastic produced from 1950-2017 became plastic waste, ending up in landfills or dumped.

Plastic pollution can alter habitats and natural processes, reducing ecosystems' ability to adapt to climate change, directly affecting millions of people's livelihoods, food production capabilities and social well-being.

UNEP's body of work demonstrates that the problem of plastic pollution doesn't exist in a vacuum. The environmental, social, economic and health risks of plastics need to be assessed alongside other environmental stressors, like climate change, ecosystem degradation and resource use.
Today (2nd March 2022) the gavel came down on a historic resolution at the resumed fifth session of the United Nations Environment Assembly (UNEA-5.2) in Nairobi to end plastic pollution and forge an international legally binding agreement by 2024.

Heads of State, Ministers of environment and other representatives from UN Member States endorsed this landmark agreement that addresses the full lifecycle of plastic from source to sea. Plastic production has risen exponentially in the last decades and now amounts to some 400 million tons per year– a figure set to double by 2040.

Inger Andersen, Executive Director of the UN Environment Programme (UNEP), said the agreement is the most important international multilateral environmental deal since the Paris climate accord of 2015.
GHOST FISHING GEAR - REPORT BY SECRETARIAT ON THE CONVENTION OF BIOLOGICAL DIVERSITY
The total number of species known to be affected by marine debris is now almost 800 (including effects of ghost fishing reported in recent years). The proportion of cetacean and seabird species affected by marine debris ingestion has risen substantially to 40 per cent and 44 per cent, respectively.
The latest research on the physical and toxicological effects of microplastic is summarized along with evidence of trophic transfer in planktonic food chains in the laboratory and direct uptake of microplastics by invertebrates in the marine environment. Results of studies of plastic marine debris as a novel habitat for unique microbial communities and a potential vector for disease are also provided. The report also addresses the ability of large macrodebris items to transport invasive alien species across oceans, based on evidence from recent records of tsunami debris stranding along the west coast of North America. The impacts of lost, abandoned or discarded fishing gear on marine biodiversity, including long-term effects of ghost fishing and habitat degradation mainly from plastic-based gear.
Marine debris has been identified as a global problem alongside other key environmental issues, such as climate change, ocean acidification and the loss of biodiversity. It is regarded as one of the most significant problems for the marine environment and a major threat to biodiversity. Marine debris is aesthetically detrimental, a hazard to commercial shipping and fishing vessels, can facilitate the transport of organic and inorganic contaminants and is harmful to marine organisms and potentially also humans.

Three-quarters of all marine debris is plastic, which contaminates habitats from the poles to the equator and from shorelines to the deep-sea. In short, marine debris is damaging to the economy, to wildlife and to the environment; there is universal agreement that it needs to be addressed urgently.

Plastic materials are a particular cause for concern due to their persistence and inherent or acquired toxicity. Discarded plastics degrade and fragment into millions of microplastic pieces, enabling them to be taken up by a wide range of marine biota, from primary producers to higher trophic-level organisms, and more likely to infiltrate food webs10. Annual plastic production has increased markedly over the last 60 years, from 1.5 million tonnes in the 1950s to 288 million tonnes in 2012, with approximately two-thirds of production occurring in East Asia, Europe and North America. One third of global production is disposable / single-use packaging that is discarded within a year.
Plastics are inherently recyclable, although overall recycling rates are currently low for most countries. By recycling end-of-life plastic, it is possible to reduce the accumulation of marine debris but also reduce our demand for fossil fuels. Approximately 8 per cent of global oil production is used to make plastic items, with natural gas also contributing to the production of plastics. Demand for plastic continues to grow.
Forecasts indicate that plastic production will reach 33 billion tonnes by 2050, based on current consumption trends. Current global estimates for plastic waste indicate that 192 coastal countries generated 275 million tonnes of waste in 2010, of which between 4.8 and 12.7 million tonnes (1.8 - 4.6 per cent) entered the marine environment. The continual fragmentation of plastic debris items into microplastics means that it is inevitable that microplastic debris will accumulate in the marine environment.


KEY MESSAGES

1. More than 800 marine and coastal species are affected by marine debris through ingestion, entanglement, ghost fishing and dispersal by rafting as well as habitat effects.
2. More than 500 marine and coastal species are affected by ingestion of, or entanglement in, marine debris, which includes the effects of ghost fishing.
3. The number of seabird and marine mammal species affected by marine debris ingestion or entanglement is steadily rising.
4. There is increasing recognition of the impact of ghost fishing, with both ecological and socio-economic effects being reported.
5. Microplastics are present in all marine habitats and from the ocean surface to the seabed, and are available to every level of the food web, from primary producers to higher trophic levels.
6. Microplastics are also providing a new habitat in the oceans for microbial communities, although the effects on ocean ecosystems and processes are not yet understood.
7. Although laboratory-based studies have indicated that plastics containing hazardous chemicals can have a detrimental effect on the health of marine organisms, this phenomena has not been clearly shown in the marine environment.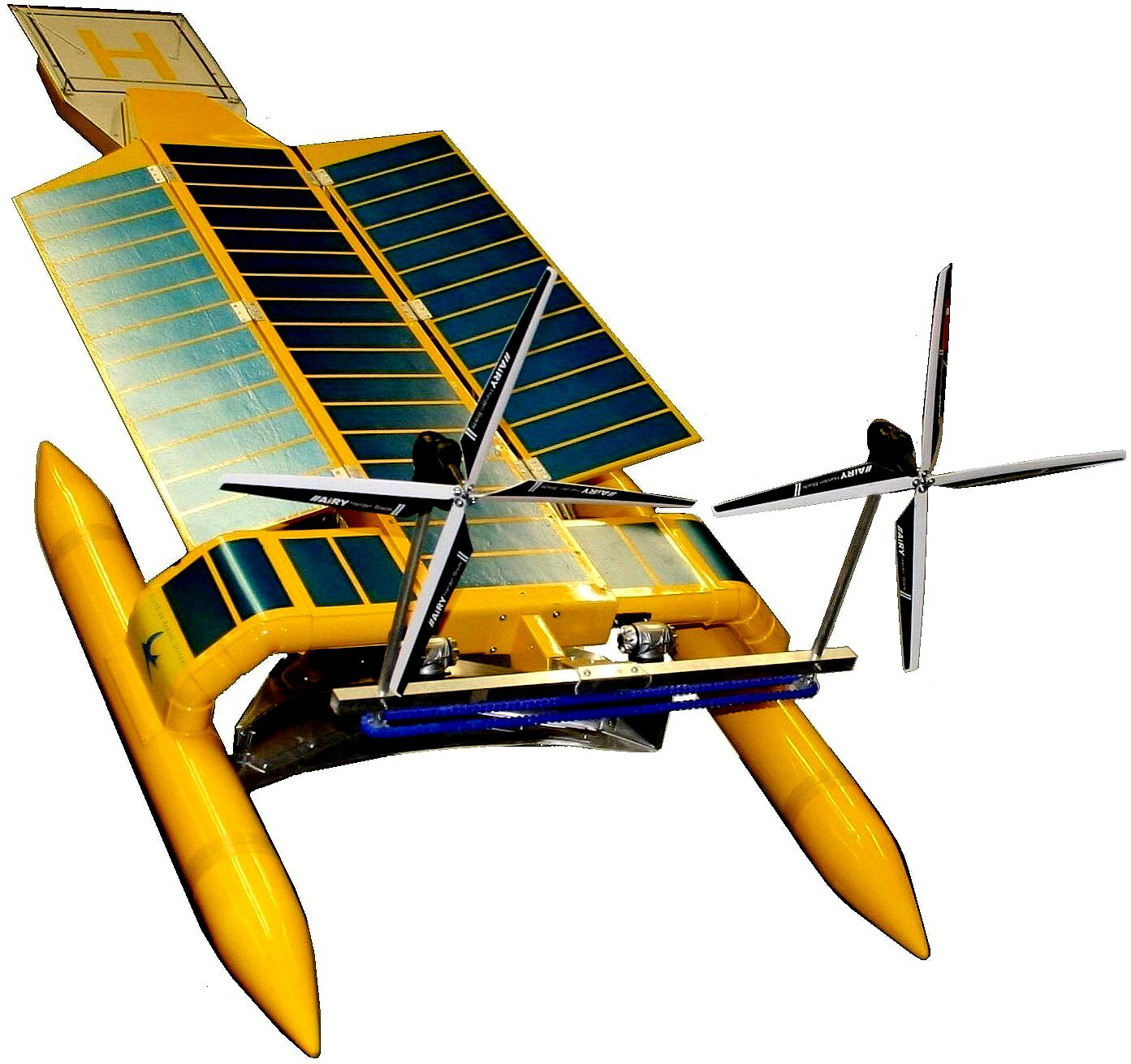 Solutions like SeaVax (above) have been sitting on the shelf, with no takers. Maybe now eco entrepreneurs might get the support they need to make things happen. Previously, the pollution culprits were looking for a free lunch. Such machines can deal with ghost fishing nets. This concept was killed off in 2020, after three attempts to obtain funding from Europe. And two attempts in the UK. The same basic platform, could have been adapted to sweep the Caribbean sea clean of sargassum. By replacing solar/wind power with solar/hydrogen power.
But first, we need to do all we can to turn the plastic tap OFF! It's foolish to try to repair a leaky roof while the rain is pouring in. Funds need to be made available to Maverick developers, not academics or existing corporations - who should have developed solutions by now from their lavish budgets. The machine above was built for less than £120k - as a proof of concept. That included building a test tank, and attending events in London, Brighton and Hastings. The trademark is available as a free license to genuine ocean cleanup projects. All enquiries to Cleaner Ocean Foundation.
NAIROBI 2ND MARCH 2022

Nairobi, 02 March 2022 – Heads of State, Ministers of environment and other representatives from UN Member States endorsed a historic resolution at the UN Environment Assembly (UNEA-5) today in Nairobi to End Plastic Pollution and forge an international legally binding agreement by 2024. The resolution addresses the full lifecycle of plastic, including its production, design and disposal.

"Against the backdrop of geopolitical turmoil, the UN Environment Assembly shows multilateral cooperation at its best," said the President of UNEA-5 and Norway's Minister for Climate and the Environment, Espen Barth Eide. "Plastic pollution has grown into an epidemic. With today's resolution we are officially on track for a cure."

The resolution, based on three initial draft resolutions from various nations, establishes an Intergovernmental Negotiating Committee (INC), which will begin its work in 2022, with the ambition of completing a draft global legally binding agreement by the end of 2024. It is expected to present a legally binding instrument, which would reflect diverse alternatives to address the full lifecycle of plastics, the design of reusable and recyclable products and materials, and the need for enhanced international collaboration to facilitate access to technology, capacity building and scientific and technical cooperation.

The UN Environment Programme (UNEP) will convene a forum by the end of 2022 that is open to all stakeholders in conjunction with the first session of the INC, to share knowledge and best practices in different parts of the world. It will facilitate open discussions and ensure they are informed by science, reporting on progress throughout the next two years. Finally, upon completion of the INC's work, UNEP will convene a diplomatic conference to adopt its outcome and open it for signatures.

"Today marks a triumph by planet earth over single-use plastics. This is the most significant environmental multilateral deal since the Paris accord. It is an insurance policy for this generation and future ones, so they may live with plastic and not be doomed by it." said Inger Andersen, Executive Director of UNEP.

"Let it be clear that the INC's mandate does not grant any stakeholder a two-year pause. In parallel to negotiations over an international binding agreement, UNEP will work with any willing government and business across the value chain to shift away from single-use plastics, as well as to mobilise private finance and remove barriers to investments in research and in a new circular economy," Andersen added.

Plastic production soared from 2 million tonnes in 1950 to 348 million tonnes in 2017, becoming a global industry valued at US$522.6 billion, and it is expected to double in capacity by 2040. The impacts of plastic production and pollution on the triple planetary crisis of climate change, nature loss and pollution are a catastrophe in the making:
- Exposure to plastics can harm human health, potentially affecting fertility, hormonal, metabolic and neurological activity, and open burning of plastics contributes to air pollution.
- By 2050 greenhouse gas emissions associated with plastic production, use and disposal would account for 15 per cent of allowed emissions, under the goal of limiting global warming to 1.5°C (34.7°F).
- More than 800 marine and coastal species are affected by this pollution through ingestion, entanglement, and other dangers.
Some 11 million tonnes of plastic waste flow annually into oceans. This may triple by 2040.
- A shift to a circular economy can reduce the volume of plastics entering oceans by over 80 per cent by 2040; reduce virgin plastic production by 55 per cent; save governments US$70 billion by 2040; reduce greenhouse gas emissions by 25 per cent; and create 700,000 additional jobs – mainly in the global south
The historic resolution, titled "End Plastic Pollution: Towards an internationally legally binding instrument" was adopted with the conclusion of the three-day UNEA-5.2 meeting, attended by more than 3,400 in-person and 1,500 online participants from UN Member States.

The Assembly will be followed by "UNEP@50," a two-day Special Session of the Assembly marking UNEP's 50th anniversary where Member States are expected to address how to build a resilient and inclusive post-pandemic world.
GOVERNMENT CONTRIBUTOR QUOTES

Quote from the Government of Japan: "The resolution will clearly take us towards a future with no plastic pollution, including in the marine environment," said Tsuyoshi Yamaguchi, Japan's Environment Minister, whose draft resolution contributed to the final resolution. "United, we can make it happen. Together, let us go forward as we start the negotiations towards a better future with no plastic pollution."

Quote from the Government of Peru: "We appreciate the support received from the various countries during this negotiation process," said Modesto Montoya, Peru's Minister of Environment, whose draft resolution, proposed with the Government of Rwanda, contributed to the final resolution. "Peru will promote a new agreement that prevents and reduces plastic pollution, promotes a circular economy and addresses the full life cycle of plastics."

Quote from the Government of Rwanda: "The world has come together to act against plastic pollution – a serious threat to our planet. International partnerships will be crucial in tackling a problem that affects all of us, and the progress made at UNEA reflects this spirit of collaboration," said Dr Jeanne d'Arc Mujawamariya, Rwanda's Minister of Environment. "We look forward to working with the INC and are optimistic about the opportunity to create a legally binding treaty as a framework for national ambition-setting, monitoring, investment, and knowledge transfer to end plastic pollution."
MARINE WASTE
Environmental work includes looking at marine litter and plastic as is spread throughout the Pacific Ocean, Indian Ocean, Atlantic Ocean, Mediterranean Sea and Caribbean Sea, but not actually collecting or processing waste operationally.
Plastic waste though, is on the increase. Mainly because there is no funding for major cleanup operations, or to develop any effective means of filtering micro and macro plastics from seawater.
Much plastic enters the oceans via rivers, that are for the most part not monitored, and have no cleaning systems to harvest surface waste.
Then, there are ghost fishing nets. Again, there is no official programme for dealing with offending fishermen, or for collecting discarded nets. Recovery is reliant on small organizations and volunteers, who can only retrieve the occasional net. With huge thanks for their sterling efforts. These nets and ropes make up much of the garbage patches.
Another important issue is chemical spillages from agriculture and industry, into the sea, one of the causes of sargassum proliferating in the Sargasso Sea, then finding its way to the Gulf of Mexico and Caribbean Islands, where it ruins the local economy and ecology. Recovered seaweed could be useful for:
BIODIESEL - BIOMASS - BUILDING MATERIALS - CANCER CURES - CLOTHING & SHOES - CO2 SEQUESTRATION
COSMETICS - FERTILIZERS - FOODS - MEDICINES - MINERALS - PACKAGING - SUPPLEMENTS - VITAMINS
'UNEP' is the United Nations Environment Programme. Their mission is to provide leadership and encourage partnership in caring for the environment by inspiring, informing, and enabling nations and peoples to improve their quality of life without compromising that of future generations. In our view leadership equals actions. Doing not talking about doing. The difference between having an idea, and doing it - is doing it. Anyone can talk about doing things and encourage other people to take risks and think creatively, but few step into the arena and act on their ideas - putting their time and money where their mouths are.