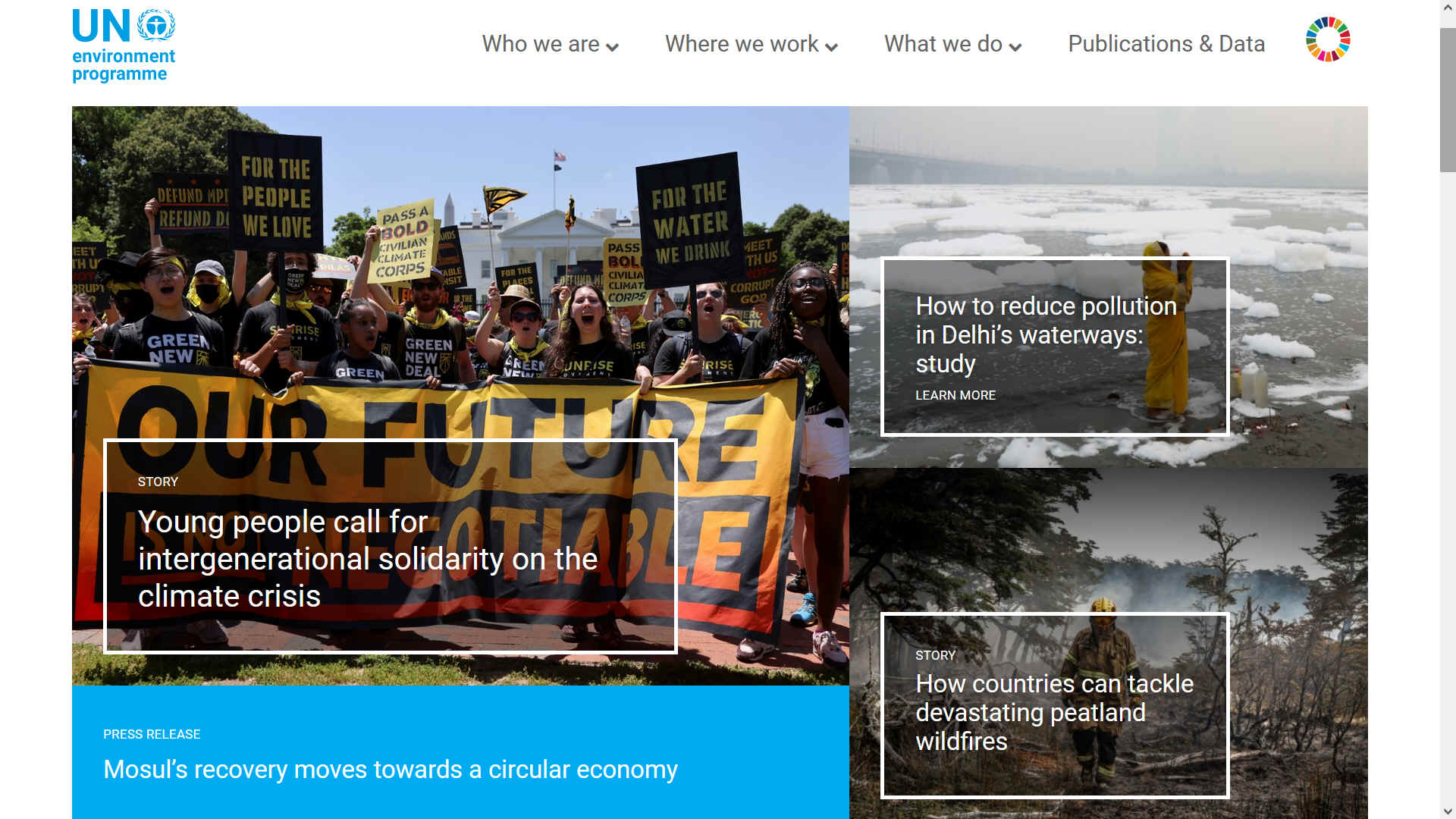 The Environment Fund was established in 1973 by the UN General Assembly. It is the core financial fund of the UN Environment Programme (UNEP). As the main source of unrestricted funds, provided by Member States, it enables strategic and effective delivery of results, while allowing for flexibility to respond to emerging environmental challenges.

The Environment Fund is a green investment – theoretically of benefit to all nations.

The Fund provides the bedrock for the work of UNEP worldwide, supporting countries to deliver on the environmental dimensions of the 2030 Agenda. It is critical to the work in science, policy and environmental law, which in turn helps drive positive impact for the environment. It does not deliver physical results by direct action. It is a steerage mechanism, to encourage innovative entrepreneurs who shoulder all the risks of delivery.

The Environment Fund is used for:

Implementation of the Medium-Term Strategy and its programmes;
Keeping the environment under review. For example, flagship scientific publications such as the Global Environment Outlook, the Global Chemicals Outlook and the Emissions Gap Report translate the best available scientific knowledge into information relevant for decision makers, who then can turn policy into action;
Identification of new emerging environmental issues (such as through the Frontiers-series);
The work on several science-policy platforms that bring together scientists, governments, industrial and international organizations, and civil society;
Innovation for addressing environmental challenges;
Advocacy and awareness raising on environmental issues;
Capacity building and transfer (IP theft) of technological innovations, but not actual design and development;
Results-based planning and management;
Bringing together governments, the private sector and civil society in advancing the global environmental agenda, for example through the UN Environment Assembly;
Hosting the secretariat of many critical multilateral environmental agreements;
Robust oversight.
Of the Fund, 85 per cent is used for the thematic sub-programmes. The rest supports strategic direction, management and programme support, which are critical for implementing the organisation's vision and ensuring robust oversight and delivery.

Contributions to the Environment Fund
In 2021, the Environment Fund provided US$ 78.5 million, or 15 per cent, of UNEP's total income. The income received represented 78.5 per cent of the approved budget.

Since 2012, UNEP membership encompasses all 193 UN Member States, who are responsible for funding the programme. In 2021, 79 Member States contributed to UNEP, out of which 39 contributed at their full share (see below). Currently, the top-15 funding partners provide over 90 percent of the income. (all figures as at Dec 2021)
Environmental work includes looking at marine litter and plastic as is spread throughout the Pacific Ocean, Indian Ocean, Atlantic Ocean, Mediterranean Sea and Caribbean Sea, but not actually collecting or processing waste operationally.
Plastic waste though is on the increase. Mainly because there are no major cleanup operations, or funding to develop any effective means of filtering micro and macro plastics from seawater.
Then, there are ghost fishing nets. Again, there is no official programme for dealing with offending fishermen, or for collecting discarded nets. Recovery is reliant on small organizations and volunteers, who only recover the occasional net.
Another important issue is the sargassum proliferating in the Sargasso Sea, then finding its way to the Gulf of Mexico and Caribbean Islands, where it ruins the local economy and ecology. Recovered seaweed could be useful for:
BIOMASS - BUILDING MATERIALS - CANCER - CLOTHING & SHOES - CO2 SEQUESTRATION - COSMETICS
FERTILIZERS - FOODS - MEDICINES - MINERALS - PACKAGING - SUPPLEMENTS - VITAMINS
'UNEP' is the United Nations Environment Programme. Their mission is to provide leadership and encourage partnership in caring for the environment by inspiring, informing, and enabling nations and peoples to improve their quality of life without compromising that of future generations. In our view leadership equals actions. Doing not talking about doing. The difference between having an idea, and doing it - is doing it. Anyone can talk about doing things and encourage other people to take risks and think creatively, but few step into the arena and act on their ideas - putting their time and money where their mouths are.