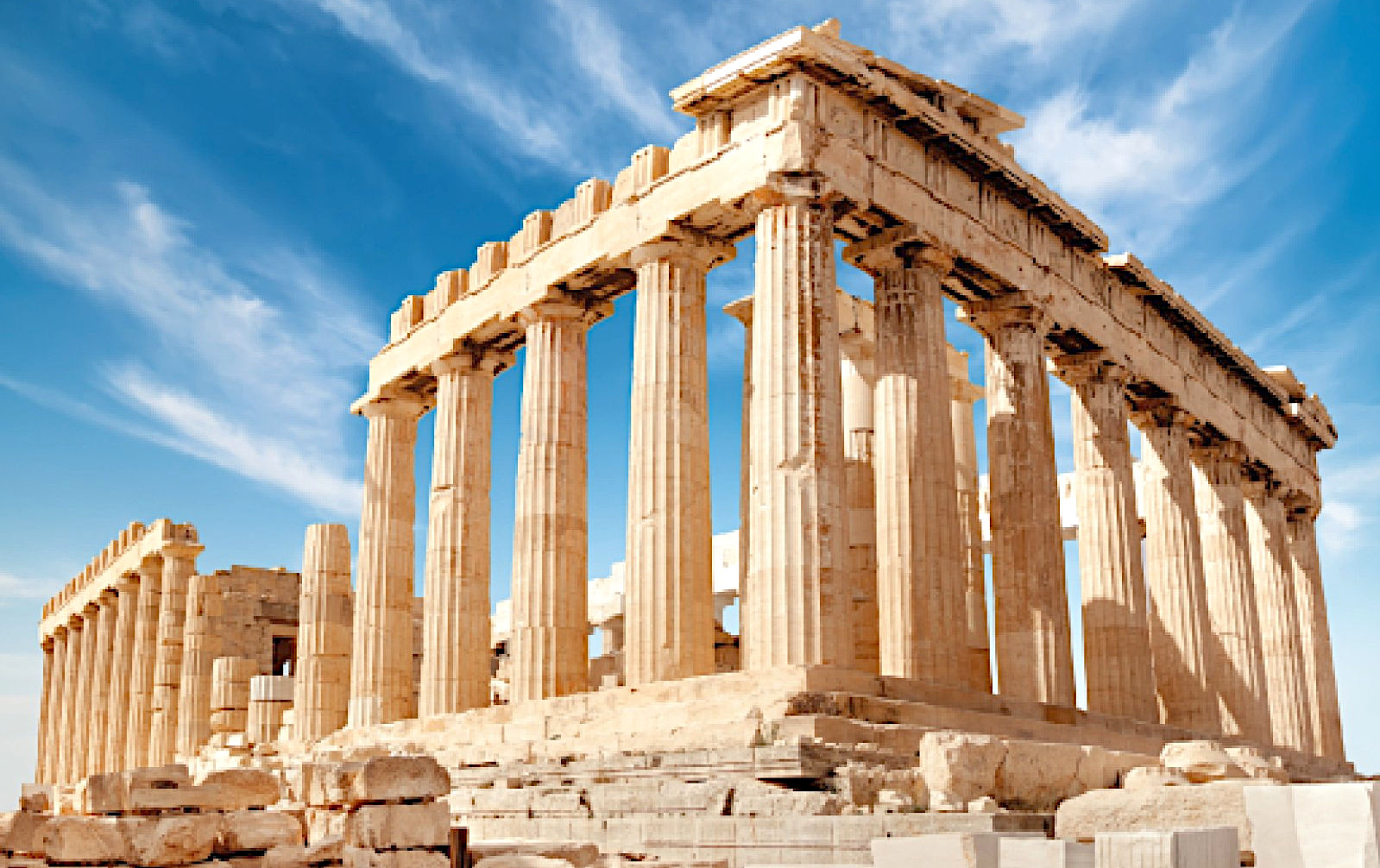 Standing tall above the Greek city of Athens, the Acropolis contains a number of buildings and monuments from Greek Antiquity, including the Parthenon, the Erechtheion, the Propylaia and the temple of Athena Nike.

The majority of sites on the Acropolis were constructed in the 5th century BC, during the 'golden age' of Athens and under the stewardship of Athenian statesman Pericles. After the original site was burned to the ground in 480 BC during the Persian Wars, the Athenians set to re-building their city with monuments that would bear testament to the greatness of their state. A key building material for these monumental structures was Pentelic marble, mined from Mount Pentelicus in south east Attica. The Panathenaic procession, ancient Athens' most important festival, ended at the Acropolis.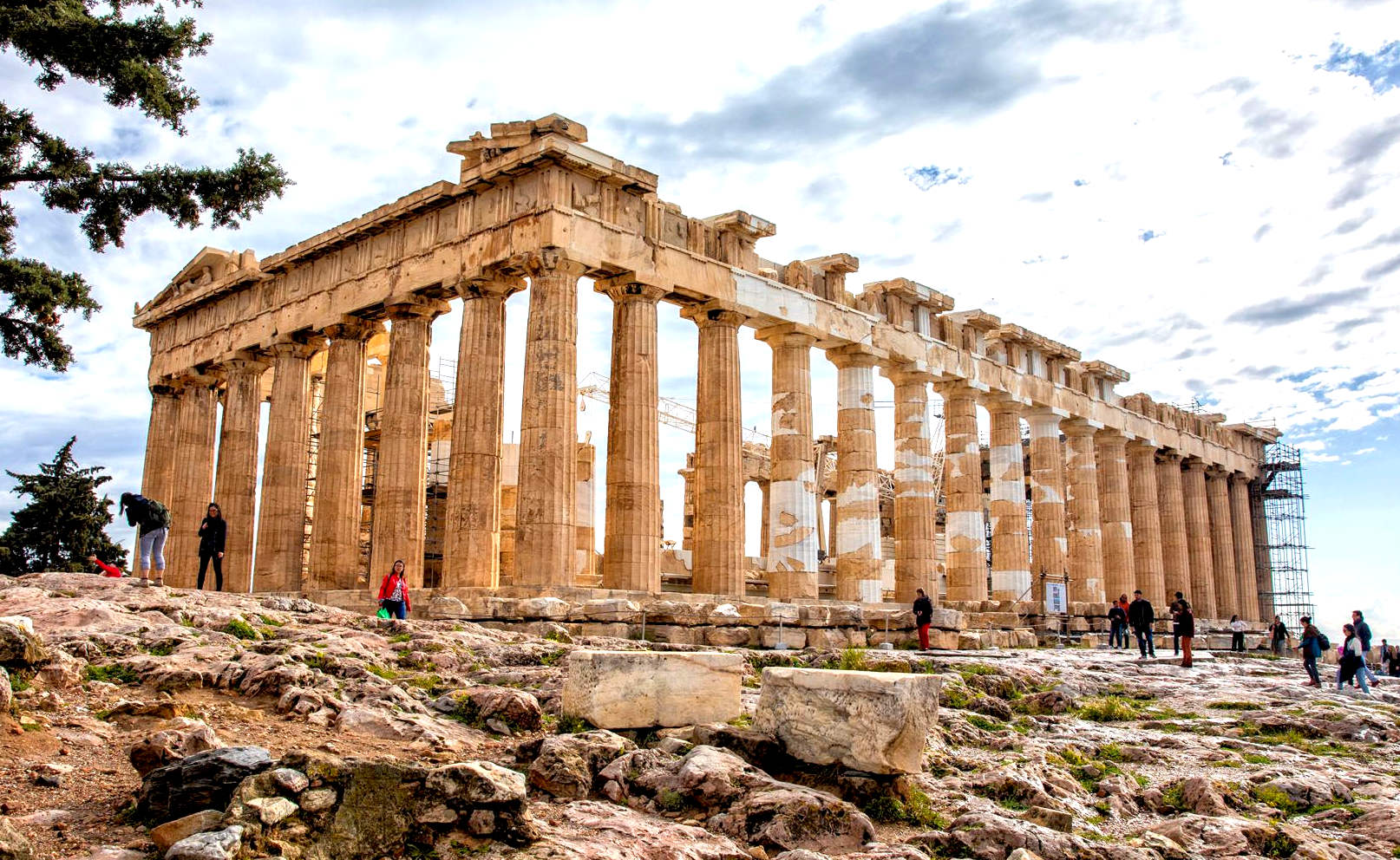 The Acropolis continued to be developed throughout the Hellenistic, Macedonian and Roman periods. After the area became Christianised, the Acropolis complex was largely converted for use as a Christian centre, with the Parthenon serving as a Cathedral.

However, by the early Middle Ages, the Acropolis was more frequently used as a defensive fortification by the various occupiers of the city. During a battle between Venetian and Ottoman forces in 1687, the Parthenon suffered severe damage which was never repaired.

These impressive monuments have largely stood the test of time through invasion, conquest and war and the Acropolis stands as one of the greatest historic destinations in the world.
ACROPOLIS - ATHENS, ANCIENT GREEKS, PARTHENON, TEMPLE ATHENA NIKE
ANGKOR WAT - HINDU BUDDHIST TEMPLE RELIGIOUS COMPLEX, CAMBODIA
CHICHEN ITZA - ANCIENT MAYAN CITY, YUCATAN PENINSULA, MEXICO
COLOSSEUM - ROMAN HISTORIC CITY CENTRE, ROME, PANTHEON, ITALY
EASTER ISLAND - RAPA NUI, POLYNESIAN HEAD STATUES, PACIFIC OCEAN
GREAT WALL OF CHINA - 3RD CENTURY BC EMPEROR QIN SHI HUANG & MING DYNASTY
MACHU PICCHU - PYRAMID, PERU, INCAN LOST CITY, ANDES
PETRA - TREASURY, AL-KHAZNEH, SIQ GORGE, NABATAEANS, SOUTHERN JORDAN
PYRAMIDS - GREAT SPHINX, MEMPHIS NECROPOLIS, GIZA, EGYPT
TAJ MAHAL - MAUSOLEUM BUILT BY SHAH JAHAN, AGRA, INDIA
VATICAN CITY - THE WORLD'S SMALLEST, HOLIEST CHRISTIAN STATE
WESTMINSTER ABBEY - HOUSES OF PARLIAMENT, LONDON, ENGLAND
TENTATIVE LISTINGS
PORT ROYAL - JAMAICAN SUNKEN CITY 1692, PIRATES HISTORY